"Oh, you must have summers off. How nice! No? It's probably so slow then. What do you do?"
Higher education professionals have probably encountered a version of this at some point in their career. There's the misconception that we don't work during the summer, and then the confusion about how "planning for fall" is work that keeps you busy during May, June, and July.
We don't have summers off, but we still need a summer reset.
This isn't about doing a lot, or the pressure to have a "productive" summer.
It's about being intentional with a plan for a summer that gives you what you want and doing what feeds your soul or supports your growth. A good reset has you arriving at August feeling refreshed and ready for another school year.
It's important to note that resetting is not just limited to summer.
Indeed, self-care isn't a luxury we should indulge in a few months out of the year. Now is a good time, though, to "try on" new things and discover what self-care tools you want to add to your tool bag for future use. While the new year technically starts January 1st, for many of us, a new year starts on (or around) August 1st.
We know that it's easy to default to the usual options, like going to the beach or taking a day off to lie by the pool. But we promise you, there are other options for recharging.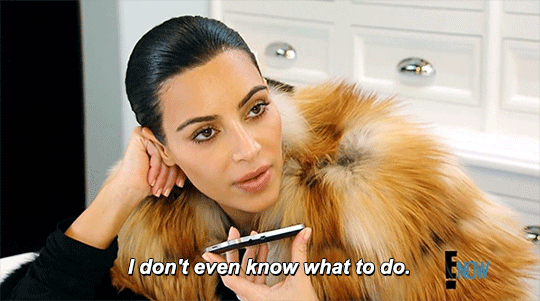 This guide will help you enjoy these summer months and get the reset your crave.
1. Eat
Eating is a daily task, but this summer, take time to treat it as a great adventure. Make it a point to try new restaurants or go off the beaten path to find something different. Your town may offer a stellar summer Restaurant Week like this one, with a variety of cool places to check out you may not have otherwise explored.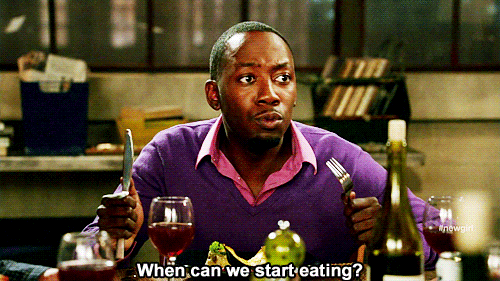 These events typically feature a "prix fixe" menu so it's more affordable to indulge or try something new. Even without a Restaurant Week, resources like Yelp, or these 13 apps that "go way beyond Yelp," can help you discover new eateries and up your foodie game.
Use summer to have fun with food in the kitchen as well. Map out a theme or challenge for each week (May: Try one new vegetable per week. June: Make one new salad per week. July: Try one new ethnic recipe per week.) You can also go a money-saving route with fun assignments, such as trying out different salad dressing recipes to find 5 you like so you can fall back on them all year long.
Get reacquainted with your Pinterest board and actually try out some of those saved recipes. Not into Pinterest? You don't have to be. Pepperplate allows you to manage recipes, make shopping lists, create menus, and plan meals. Invest in a small kitchen appliance like the ever-popular Instant Pot or an indoor grill you can use during the winter. Don't forget to check out farmer's markets or your campus garden for fresh summer produce as well. Last but not least, summer is a great time to get into the habit of meal-prep.
2. Learn
You work on a college campus where students learn every day, but when was the last time you were able to learn something? Not related to your title or your job duties at your current place of employment, but for your career. We've already checked out some great professional development options for your end-of-year-budget like webinars, but don't stop there. Your campus may offer a professional development workshop series in the summer, or you might be able to coordinate these for training for your staff.
Stretch yourself in other ways too. Get back into reading, or join/start a summer book club. Find new organizations to follow on Twitter or get active again on LinkedIn. Reading articles and posts on these sites can dramatically increase your knowledge of bigger picture issues and get you outside of your usual bubble.
Another option this summer is to master a skill: Maybe you've always wanted to learn how to create your own website, speak a new language, or how to negotiate. Check out the classroom too, real or virtual: You may be able to audit a class on campus or choose from hundreds of free online classes from groups like Massive Open Online Courses (MOOC).
3. Explore
A summer vacation isn't in the cards for everyone. Don't get discouraged. If you can't get away for a week or aren't able to afford extensive travel, there are still options. Review your summer calendar and schedule at least a one adventurous three-day weekend a month. (Check out these summer food festivals for more ideas.)
Brainstorm ideas for day-trips. Opt for a staycation, but still keep a sense of adventure: Binge on documentaries you've been meaning to watch or explore other cultures and foods with series like Anthony Bourdain's "Parts Unknown" or "Chef's Table" on Netflix. Don't just default to TV though. Be sure to plan something that feels like an escape with great ideas like, "10 Ways to Make a Staycation Your Best Vacation Ever." Decide to play tourist in your own town and make a staycation fun by exploring locally.
Once you've made some new discoveries, you'll have great choices to fall back on during the school year when you want to get away.  
4. Connect
Humans need connection year-round, but summer is a nice time for higher ed professionals to make strides in forging new connections or strengthening new ones. First and foremost, make a plan this summer to find a mentor if you don't yet have one. Or, you can also consider 5 types of people for a "board of advisors" approach. These are not simple tasks to cross off your summer list, however.
Although these are people to identify this summer, they are relationships you grow into over time as you grow as a professional. Another connection worth making is with your institution's ombudsperson. If you're struggling with a professional issue and need a confidential, impartial place to talk it through, this resource is invaluable. Not sure what this role is about? These FAQs have you covered.
Other ways to connect include grabbing lunch with colleagues, organizing a potluck with area offices, or hosting a summer cook-off. Expand your professional or personal circle by trying out any number of meetup options in your area as a way to meet new people. Schedule regular time with friends with weekly game nights or cook-outs as a way to strengthen those existing relationships.
Lastly, invest in some virtual connections by building up your LinkedIn network or finding new people to follow on Twitter you can learn from.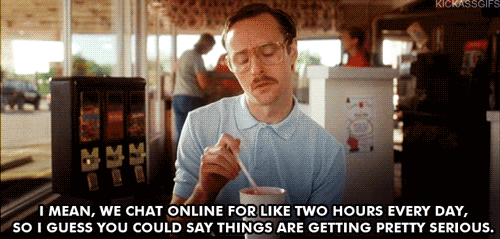 5. Rest
Do you find restful times during the school year? This summer, get some practice finding your best rest. Do things that bring rest to your soul and be intentional about putting these experiences into your schedule.
Did you know science shows the sounds of nature can help you relax? Carve out time to enjoy nature, enjoy a bubble bath, or make a massage appointment – find your best way to be in the moment.
Your rest may be found in time with loved ones or in solitude. You can craft a relaxing staycation that renews your spirit. You may find popular apps like Calm useful in achieving rest or might decide your rest comes in taking a break from technology.
While rest doesn't only mean sleep, sleep is a part of how our body becomes restored. It can be elusive for some, however, and it's not without consequences. If you struggle, summer is an opportunity to check out new ways to get you back on track. 
6. Dream
What are your hopes and dreams? We spend our careers helping students discover answers to these questions, but do we know our own answers? Summer is useful for self-reflection.
With most students gone, the opportunity to truly focus on yourself may be long overdue. Consider scheduling a half-day retreat with yourself to dive into figuring out what you want to start dreaming about in the year ahead.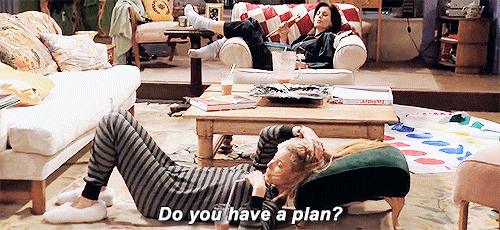 Journaling is a place to start. If a blank page is daunting, go for journal guides that come with prompts, like "The 52 Lists Project." Invest in a career coach if you're ready for a career shift, or find a counselor to help you work on some deeper personal growth and development. Begin hobbies you've always wanted to start or pursue an interest that speaks to you.
Items from the "Learn" and "Explore" categories of this post may fit here for you, but use this summer to dream for yourself in a way that leaves you feeling reinvented and reinvigorated.
7. Move
January 1st is the kick-off date for many goals, but for higher education professionals, the start of our summer term is a strong competitor for the best time to establish habits. Summer is the warm-up to our "new year," so it only makes sense that this is a good time to do a "warm-up" to some extra movement in our lives. With fewer students around, gyms may be less busy.
Consider this an ideal time to start working with a personal trainer, get into a routine, try a new exercise class, or work on a fitness goal.
If you're not a member of a gym, now is a great time to start: You get a chance to get comfortable on your own, rather than braving the crowds in January. Schedule time to move each day, whether in a gym or outdoors. Plan accordingly for the heat and sun, but kayaking, canoeing, hiking, etc. are all ways to enjoy the great outdoors and move this summer.
Find ways to "move naturally" too — it's one of the secrets of a long life. If you're looking for more reasons to start, check out "Here's Why Summer is the Best Time to Start Working Out."
Whether you eat, learn, explore, connect, rest, dream, or move this summer, be sure to have fun with it. This is your time. Have your own summer reset secret? Let us know on Twitter @PriyaThomas757 and @HelloPresence!