Student affairs awards season provides a way to recognize our colleagues, departments, and institutions that have gone above and beyond for our students and for the field of student affairs.
Awards and other methods of recognition, large or small, can come as forms of gratitude, acknowledgments of accomplishment, or even appreciation for a student affairs professional's daily commitment.
"Recognition via awards, nominations and even thank you notes are so critical to showing people how valued they are and to give them the strength to push through the tough times. Something that could take 5-10 minutes of your time can make a massive impact on a colleagues experience and outlook." — Michelle Scali, Assistant Director of Student Involvement at Southern New Hampshire University and NASPA Region I Award Chair
With the pandemic causing widespread turmoil and uncertainty, it is especially important to recognize those who are astonishing us with their research, advocacy, and hard work.
The Benefits
Besides the obvious benefit of recognition — the recognition itself — there are many more positive aspects of awarding those around us who are doing amazing things.
Recruitment and awareness of the field
Recognitions are often shared with friends, family, and professional acquaintances leading to conversations about student affairs with people previously unfamiliar with the field. Additionally, this may excite future student affairs professionals to join in on the innovative work and gratitude happening within the field.
Recruitment and retention within your department
Recognition as a form of gratitude can show future employees that your department cares about the successes of staff members and that they are appreciated for their work. This can help departments attract talented, growth-minded candidates.
Additionally, data has shown that workplaces with highly effective recognition programs have a 31% lower voluntary turnover rate, which saves them time and money in hiring and transitioning.
Creating a culture of positivity and wellness
A 2018 study found that employers who prioritized recognition had a 91% improvement in population health and 87% improvement in medical plan cost compared to companies that didn't recognize employees' success. Additionally, 85% of employers surveyed agreed that an employee recognition program has a positive effect on organizational culture and 83% agreed that employee recognition programs benefit organizational values.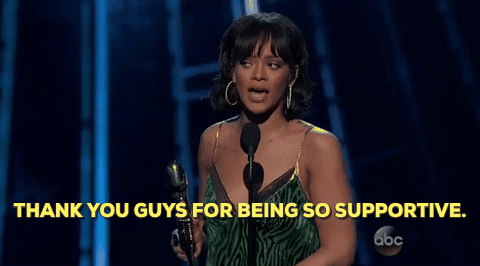 Improved student outcomes
Research has shown that 41% of companies that have peer-to-peer recognition programs have seen positive increases in customer satisfaction and that happier, more motivated employees produce better business outcomes regardless of industry, company size, or the state of the economy.
In student affairs, this can translate to more positive interactions with students, as well as increased engagement and retention.
The
Challenges
Although recognizing colleagues and employees sounds like a great thing, there are some challenges to doing it well.
A starting culture of non-recognition
A Gallup Poll shows that 65% of people received no recognition within their workplace during the previous year. Overhauling this kind of culture with a massive new recognition system may not work very well for some workplaces.
So, start small through conversational affirmations of supervisees and student employees before moving on to larger forms of recognition, such as an award or certificates.
Over-recognition
Recognizing individuals too often can take away from the meaningfulness of an award. Be mindful of how frequently you recognize individuals and consider when smaller commendations may be more appropriate. For example, perhaps you should give kudos after a successful new student orientation rather than recognizing small essential tasks completed at every single committee meeting.
Drawn-out recognition processes
Having to fill out long forms in order to give someone recognition can be intimidating, especially for peer-to-peer or cross-campus commendations. Although there are certain awards for which it is appropriate to require ample details and evidence, for others — such as a quick peer-to-peer recognition form — consider if it's truly necessary to require a resume, a CVS-receipt length list of personal information, and three letters of reference.
Aim to give out the award quickly, rather than recognizing an achievement many months or even years later.
Unevaluated recognition
Use assessment and evaluation to make sure that the awards and recognitions given to staff are representative of the values and goals of the organization. For example, a research institution may seek to highlight a staff member's dedication to scholarly pursuits or an athletics-focused institution may recognize an individual who has volunteered their time to coach and mentor studen- athletes.
Additionally, use employee feedback to ensure that the recognition process is equitable and objective, rewards are appropriate for the accomplishment, and the recognition fits well within your staff culture.  
Types of
Recognition
There are infinite forms of recognition that you can bring to campus, but these particular methods work best within student affairs.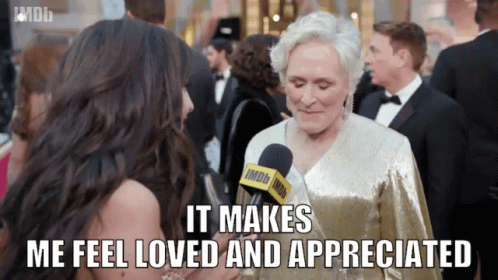 Peer-to-peer recognition
Social recognition is a great way to ensure that employees are being noticed, even when a supervisor or human resources representative is not around to personally witness an accomplishment. Peer-to-peer employee recognition programs can help foster a sense of teamwork and gratitude, especially within departments that require off-hours work or have employees working from home.
This type of appreciation can be verbal or written, anonymous or with identified nominators.
Manager-driven recognition
Although peer-to-peer recognition is a great way to build comradery, employees often describe recognition from a supervisor as carrying the most weight. Commendations coming from a supervisor through manager-driven recognition are a great way to ensure staff members are feeling appreciated and their accomplishments are being noticed. Many supervisors build achievement into regular employee evaluations or highlight achievement at staff meetings.
Non-monetary recognition
Survey data has shown that 65% of employees prefer non-monetary forms of recognition over financial bonuses. These recognitions can come in the form of leading a special task force or receiving a certificate or a simple thank-you note.
However, this does not mean that recognition should be in lieu of deserved pay increases; they should work in tandem. With budget crunches across higher education, think about ways in which recognition can promote employee interests and development within your team's careers without breaking the bank.
Achievement recognition
Many campuses distribute a staff newsletter, share announcements on message boards, or declare exciting staff news at meetings — such as degree completions, births, adoptions, marriages, and birthdays. You can also celebrate work milestones such as welcoming new staff, completed training, promotions, and even wishing staff who are leaving a bittersweet see-you-later.
Acknowledging milestones and achievements both within and outside of work can foster community and appreciation for the work-life balance.
Annual
Awards
Recommending staff who are doing amazing things outside of your institution takes recognition a step further and highlights them as top-individual performers or teams. This can not only elevate their career but shine a light on the great programs, committees, and staff on your campus.
Here are some possibilities to consider: 
National awards
Many of these awards also give winners scholarships to conferences, which may help your entire department cope with diminishing professional development funds.
Regional awards
In addition to their national awards, many professional organizations give out regional awards such as the NASPA regions, ACPA local chapters, NACADA regions, and other special interest groups such as the Boston Area College Housing Association, the American Association of Blacks in Higher Education, and the Association of Fraternity/Sorority Advisors.
Special interest awards
In conjunction with national or regional awards, many awards will seek to highlight student affairs professionals of specific backgrounds or who advocate for certain groups of students, such as ACPA's Pan African Network Entity Awards and NASPA's Gender and Sexuality Knowledge Community Intersectional Inclusion Award.
Grants
Grants, which are non-repayable funds given to an individual or group, can come from a variety of sources including Pearson, NASPA Foundation, ACPA Foundation, the US Department of Education, and even individual institutions such as Weber State University's Student Success Grants.
"Working in higher education is rewarding but tough. There are long days, high-stress moments, and tragic events. There are also great rewards which keep us going. Being recognized by a colleague or student is one of those rewards. There's something so powerful about someone saying they appreciate you and the work you do." —  Melinda Stoops, Associate Vice President for Student Health and Wellness at Boston College and NASPA Region I Regional Director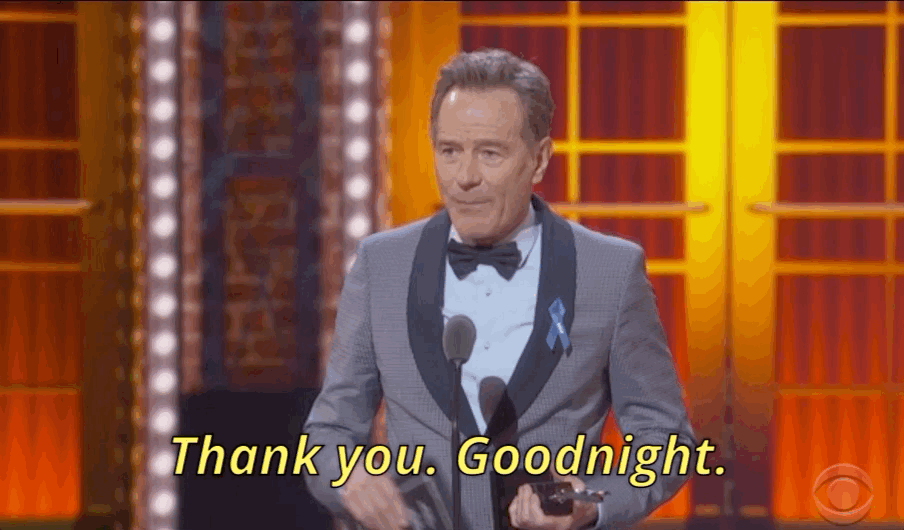 There is no cookie-cutter way to recognize a great colleague; what really matters is that you took the time to honor them in the first place. By commending outstanding professionals, departments, and even institutions, you are recognizing the diligent efforts they are putting forth and empowering them to continue their great work in promoting students' needs.
How excited are you for awards season? Connect with us on Twitter @HelloPresence.