If you work in student affairs, you see the opportunity.
It's what makes you excited about your work, passionate about supporting student engagement, and invested in the student experience.
What is this driving force?
It's the knowledge that student involvement positively influences the development of students into young professionals who are prepared for success in life and work.
While you see what's possible in every opportunity and understand how it's all connected, there is a noted gap.
This gap exists between what the student is able to synthesize and express about their college experience, and what employers hear in interviews about how campus involvement prepared them for job success.
Without bridging this gap, we do a disservice to our students, and they may leave our campus feeling unprepared. In fact, a 2017 Strada-Gallup survey found only about one-third of students believe that they will graduate ready to succeed in their career.
Strada-Gallup 2017 College Student Survey
Students are, however, correctly identifying interpersonal skills as what employers seek most in candidates, in keeping with what companies like Google are sharing about valuing "soft skills."
Student involvement is home to countless ways to develop exactly these kind of skills, but how can we support students in being strategic about their involvement and savvy when talking about it with prospective employers?
It takes more than updating a resume.
"Intense learning opportunities" like storytelling workshops prepare students to tell their story, not just simply answer interview questions. Illinois universities utilize strong programs to connect freshmen to career services from day one for a "multi-year strategy." A Minnesota school doubled their career services staff, and other institutions are making a push to boost their career readiness efforts. These efforts are important, as we know that career-relevant education is linked to student well-being.
Among these initiatives is the co-curricular transcript (CCT), a tool that can bridge the gap between student and employer.
Survey of employers: How many have used co-curricular trans? 0% If provided would you use it? 73% of employers say yes. #BeyondTranscripts

— Kevin Kruger (@NASPApres) November 28, 2016
The term co-curricular speaks to activities, programs, and learning experiences that complement, in some way, what students are learning in school. A co-curricular transcript, then, is an official written record of everything a student has done in college that complements their academic work.
Co-curricular transcripts are your best weapon in eliminating ambiguity about a graduate's qualifications, and when managed properly, eliminate unnecessary paperwork and start the conversation around skill development that's missing from your campus.
1. Information is centralized
Centralized data is a driving appeal of co-curricular transcripts. Managing the pieces of a student's story on your own can feel largely administrative. Translation: A lot of it is manual, and it's really time-consuming.
Dealing with paper sign-ins, tracking email submitted forms, and working with clunky spreadsheets is what we're used to, but what if there was an easier way?
What if you could spend more of your time helping students learn how to talk about their experiences, instead of managing all the forms to track their experiences?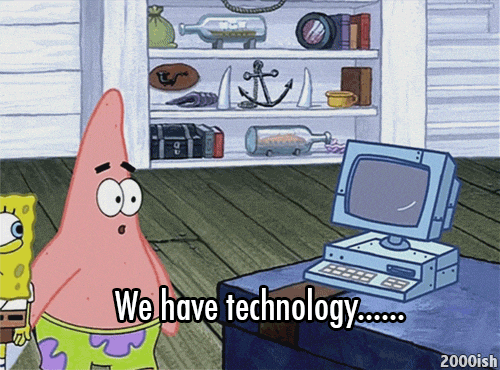 The secret is to centralize everything co-curricular, as much as possible. After all, the more that is centralized, the more streamlined and efficient the tool becomes.
Home-grown co-curricular transcripts have evolved beautifully in recent years, but even with the best efforts, they can feel disjointed, and the most aspirational models often still require some manual effort.
Digital co-curricular transcripts are closer to the student affairs dream, and the dream is possible. Not only does this make your job easier, but if your students can see the co-curricular opportunities are available to them, what's required, and can take control of their own learning and success, suddenly a co-curricular transcript becomes a vehicle to empowering your students.
It also enables your institution to have a population-level opportunity to affect student engagement, which we know impacts student satisfaction, retention, persistence, graduation rates, etc.
2. Students can take control of their own learning and success
A true co-curricular transcript isn't limited to clubs and organizations. Internships, study abroad experiences, workshop attendance, and volunteer/service learning hours are included in what is considered "co-curricular."
In a co-curricular landscape, all opportunities can be positioned as chances for students to increase their skill set for life post-graduation.
With this framework, students are empowered to take control of their own learning and success.
They have the freedom to supplement their academic major with experiential learning by their own design. While their coursework may be fairly pre-determined, their learning outside of the classroom is a blank canvas.
"If a degree is really about developing a whole person, and preparing them with a humanistic education that will serve them in a very dynamic career landscape, surely a ledger of courses and grades alone is a poor reflection of that experience." — (DelBanco, 2013)
What is exciting about a co-curricular transcript where opportunities and their requirements are visible is this: That blank canvas doesn't have to feel overwhelming. Instead, it creates curiosity and invites participation (think "Choose Your Own Adventure" books).
At the same time, co-curricular transcripts can lead students to be strategic and intentional about their involvement — with more information at their disposal to develop their story, they may be more apt to pursue opportunities that build upon each other and understand their value.
Co-curricular transcripts that utilize point systems and gamification and/or track completions and achievements further motivate students to engage.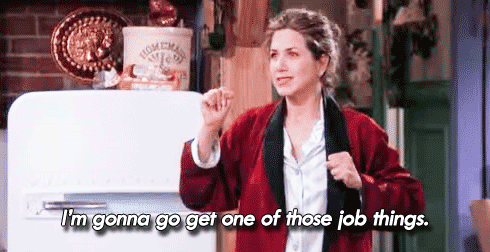 3. Skills are clearly outlined for employers
An academic transcript carries weight because it is an official record from the institution. If treated the same way, a co-curricular transcript can carry weight as well, but it has more potential to be useful. (In fact, that is part of the goal —"Making Transcripts More Than 'a Record of Everything the Student Has Forgotten'.")
While an academic transcript is at most a list of classes taken and grades received used mainly for verification purposes, the co-curricular transcript can be so much more. At a minimum, it can be a list of co-curricular involvement used to check against someone's resume or to help a student remember everything they participated in while in school. 
At its best, a co-curricular transcript can help students build essential workforce skills learned outside the classroom through actionable pathways your institution creates. In addition to tracking all those achievements, students are able to provide prospective employers and graduate schools with a comprehensive outline of their skills and experiences, demonstrating exactly what they did to achieve the skills they list.
This is more powerful than a resume or standard transcript alone, by far.
4. Clearly connecting involvement with positive outcomes
For those in student affairs, the connection between involvement and positive student outcomes is the foundation on which our house is built.
We get it, but do others? What more could be possible if student leaders, boards of trustees, faculty, and employers understand this relationship better?
Co-curricular transcripts help make that needed connection. Find an option that includes a tracking system and deep level data analysis that is actually understandable, and you empower and include more people in the conversation. A co-curricular transcript is also a visual tool that validates the work of student affairs, making the abstract more concrete to those outside our field.  
A co-curricular transcript is a living and breathing document in progress from the start of a student's college career, one that keeps up with the student on its own rather than relying on the student to enter their information every time they are engaged on campus. Co-curricular transcripts help students see, in real-time, the narrative they are creating for themselves.
This not only empowers them to discover (and craft) a storyline that aligns with their goals but enables them to feel informed and confident because they can see the connection between their involvement and the competencies it enables.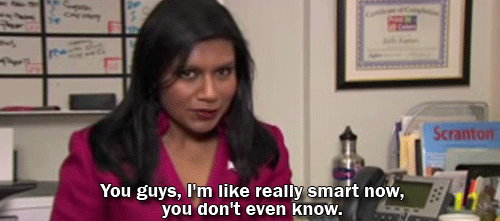 A co-curricular transcript with comprehensive, real-time data also allows higher education professionals to easily determine the efficacy of various programs on their associated learning outcomes, which in turn allows you to adjust your programming in response.
Do you use co-curricular transcripts on your campus? Have you connected co-curricular transcripts with your general campus programming? I'd love to hear how you're approaching this storytelling tool. Let me know on Twitter @PriyaThomas757!