We yearn for authentic connections with those around us. Our lives are overloaded with artificial images of the "good life" through social media, ads, and other media.
While we paradoxically trust strangers to drive us around and we'll stay overnight in a stranger's home, generally, we are more isolated and skeptical of those around us. It all boils down to not trusting people — an issue that is particularly tense between students and staff on college campuses.

So, how can we cure a lack of trust?
By cultivating authentic connections and building bridges to engagement, especially with the students on our campuses.
I remember several times where students would come into my office and notice the different geeky toys, posters, and artifacts I've collected from different life experiences like going on a Color Run, visiting San Diego Comic Con, or my various alma maters. 
Whether you're a staff or faculty member, building authentic connections with your students can help them feel more supported on campus and can lead them toward the path to success. Beyond the basics of saying hello and introducing yourself, being open with who we are as people can create unique, unconventional, and meaningful opportunities to build connections with our students (and our colleagues). 
What you make space for
My office represented me well. It had all sorts of things that someone could latch onto to find a mutual connection. 
It's not just the things you own. It's also how you arrange your office, what you showcase about yourself, and how accessible you are to students.
This could take the shape of getting out from behind your desk when you need to have a sensitive conversation, keeping your door open to welcome people in, showcasing a "Safe Space" sticker on your door, or allowing students to use your office if they need the space for something, such as RAs using it for private meetings on neutral ground or allowing student organizations to store event supplies.
These little things go a long way. They are meaningful gestures that show you care and are encouraging people to come to you. This is especially important as you're making first impressions on your new students.
Where you go
Get out of your office and interact with students on their own turf. Show up  to campus events that interest you. Your students will feel more confident, and they can perhaps teach you something you don't know.
When I worked on a campus, I advised the gaming club and hung out with my students for their weekly meetings. We played games together, and they were able to show me some new board games I hadn't seen before. It was a lot of fun, and later on in the semester, when the leadership of the club had some issues, they felt more comfortable popping into the office to talk with me about it.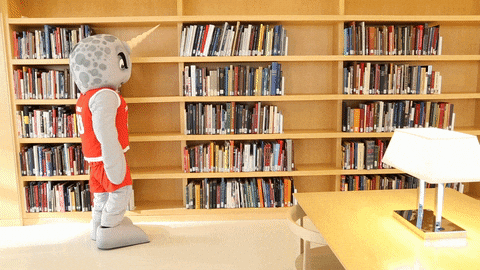 It's also important to showcase your genuine self online. There are great opportunities to engage with students in a positive way through social media, and it is something that you can choose how much energy you want to invest in. I will say you'll get what you put in here, so the more you can put yourself out there, the more positive results you'll see as you help role model proper online behavior, celebrate their successes, engage in social listening, and spread the word about opportunities for involvement.
To be fair, it is important to set boundaries. Some people may want to keep their Facebook or Instagram profile private since it can be more personal, or maybe will only connect on Twitter or LinkedIn.
It's fine to figure out a layer of privacy that works best for you; you shouldn't feel the pressure to be over sharing or make yourself feel uncomfortable. Authenticity doesn't mean sharing all of yourself with everyone all the time.
What you wear
This one can be a little trickier, depending on your campus and office, but there are some fun ways to connect with your students based on how you dress and what image you put forth.
If you are always in a suit, never come out from behind their desk, and have no personal distinguishing features in your office, you're going to have a much more difficult time connecting with students. Those are the people they see in all other aspects of their life.
While it is certainly still possible to engage being in a suit if you're outgoing and affable, it just can be more of a struggle. Try adding some personality to your dress clothes like a fun tie or socks, or try dressing a little more casual to give your interactions a more relaxed vibe.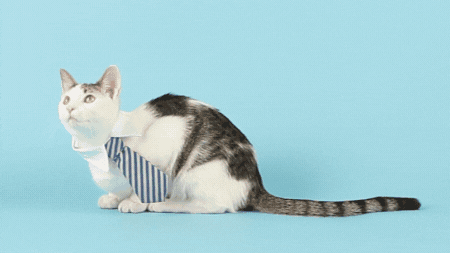 Tattoos are also a really unique way to showcase your authentic self. Every tattoo is going to have a story, and many of your students will have their own. There is a certain comaraderie among those with ink, and it is just one more way to connect if you are able to proudly feature yours. It also helps to destigmatize them and highlights how they can exist in professional spaces.
Finding new ways to connect with students may help further nurture students who may not have ever felt comfortable getting involved — they might even become your next student leaders.
What are some unique ways you have found to help engage with students?
Let me know on Twitter, @HigherEd_Geek!