Fellow SA pros, we're in the future.
Sadly, I'm doubtful that 2020 will bring us flying cars, time machines, or campus programs planned instantaneously via mind control. 
Yet, despite 2020 not being the futuristic utopia depicted by many ye olde sci-fi stories, it can still be a year of tremendous change and growth — if you make it one.
Enter: professional New Year's resolutions. Unlike personal resolutions that are all-too-easy to break the moment you neglect to call your grandma or stop by the gym, professional resolutions can be long-term, gradual commitments.
In other words, instead of putting pressure on yourself to start a new habit the moment the clock strikes midnight on January 1, you can commit to growing professionally at your own comfortable pace — slowly working up to new habits and a new #SApro you.
What might these resolutions be? Well, here are a few ideas, which I curated from wonderful pros from all around the country:
The 2010s have been a wild decade. Perhaps, like me, you started your student affairs journey during this time and are feeling a mix of excitement and trepidation heading into the next ten years. 
But, no matter where your career journey takes you, I hope you'll make the most of the upcoming roaring '20s — no flapper dresses nor fedoras required.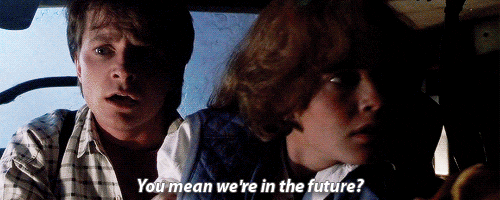 Have you made any other resolutions? We'd love to know what you're aspiring toward! Connect with us on Twitter @HelloPresence.