This is one time of the year when many professionals are feeling burnt out. 
Long days spent dealing with institutional politics and student issues can make your staff feel overwhelmed and undervalued.
So, In this post, I'll share a variety of ways to help your staff avoid burnout. 
7 Tips
1. Create an environment that's supportive of work-life balance
Supervisors should not only tell their staff to have work-life balance, but they should also practice what they preach. It is easy to say "don't check your emails while out of the office" or "don't give students your cell phone number." 
But it can seem deceptive if you, as a supervisor, do not abide by the same practices. So, encourage your staff to disconnect, unplug, and create boundaries. 
Everything is not an emergency and your staff should feel supported to take some time for themselves. And you should take some time for yourself, too!
2. Adjust and create fair workloads
Our jobs can be demanding, and it can be tempting to pass on projects to staff whom you know will get the job done well and meet your expectations. 
But, consider making sure that each of your staff members has a fair distribution of responsibility. New professionals may not let you know when their plates are too full, but try to be observant and keep the lines of communication open so that they'll feel like they can talk to you during busy times.
This article offers some helpful advice on ways to build trust in the workplace.
3. Develop authentic relationships through open communication 
You've probably heard the saying "people quit bosses, not jobs." When supervisors build strong relationships with their staff, allowing for constant feedback and communication, staff are less likely to feel burnt out.
This gives your staff the opportunity to talk to you about the feelings they are having related to their jobs without feeling like they are merely complaining. Providing space for transparency and care can go a long way toward making your staff feel like you care about them beyond the work they're doing. 
4. Encourage stress relief team activities
Providing your team with opportunities to destress could be a clever way to prevent burnout. 
The Division of Student Affairs at my institution, Jacksonville University, once hosted a Friday afternoon stretch in a conference room. During our session, our director of recreation and operations taught a variety of stretches that our staff could do to alleviate some of the physical stress from sitting and typing all day. 
It was a great chance for us to just get out of our space and do something different. 
To similarly give staff a breather from their everyday tasks,  you can consider going off-campus for meetings, having a coloring or puzzle station, or scheduling a stretch break. (Here are some more retreat ideas.)
5. Focus on improving your team's culture
Many people spend more time at work each day than they do at home. So work should be a place where your staff members want to be. Create an office environment wherein people want to come to work, want to support their team in hard times, and want to contribute to that environment. 
To do so, I encourage you to celebrate small wins, acknowledge birthdays, show appreciation, give constructive feedback, and allow staff to take comp time whenever possible. When your staff knows that you care about them as humans, they will work harder and more efficiently for the betterment of the team.
6. Advocate for your team
It's critical that you understand your team's current stressors, especially when tasks are added to their plates from institutional higher-ups.
Take the time to advocate for your team and let leadership know how adding things or taking things away might impact staff morale. You know your team better than anyone else, so always keep them and their needs in mind.
7. Remind your staff to use their benefits and resources
Most institutions offer benefits through human resources, such as Employee Assistance Programs. Encourage your staff to take advantage of the resources that are offered through such programs.
These could include additional training for work-related and personal topics, such as mental health counseling, money management assistance, and professional development strategies. 
If your institution does not offer programs like these, look for resources in the local community that you can refer your staff to — such as low-cost counseling services and money management resources.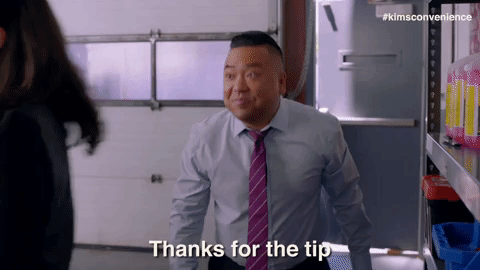 Our institutions wouldn't be what they are without the people behind them. From the directors to coordinators, everyone plays a part. 
It is essential that we help our staff avoid burnout. Sometimes, the simplest things go a long way. 
So, put your best foot forward this upcoming year and make it your New Year's Resolution to create a healthier work environment for your team with these tips.
We would love to hear other ways that supervisors are helping their staff avoid burnout. Connect with us @HelloPresence. 
And want to hear more thoughts on burn-out? Listen to our recent podcast episode all about it!