One of my favorite college memories is the day our central Wisconsin school miraculously closed for a snow day.
My friends and I played snow football on the lawn and walked downtown for a warm Chinese dinner afterward. It was magical.
With seemingly no shortage of extreme winter weather on our horizons, you may need to have some programming in your back pocket for the next polar vortex.
As a native of the frozen tundra, here are my programming ideas for snow days that will help you build community and hopefully give your students some favorite college memories.
Media
1. 2010s TV Room
Turn your lobby or a study lounge into an early-2010s viewing paradise for a nostalgic day for your iGen students. Stream their favorite 2010 hits like High School Musical on Disney Plus or Victorious on Netflix. Add some snacks, and you've got a dream snow day set.
2. 90s Sitcom Competition
Pick your favorite three 90s sitcom episodes. Mine would be the Full House where Stephanie drives a car into the kitchen (season 3, episode 20), the Friends' Thanksgiving episode where everyone keeps putting the turkey on their head (season 5, episode 8), and the Halloween episode of Family Matters where Urkel's ventriloquist doll comes to life (season 8, episode 7).
Once you've picked three episodes, invite your residents to watch them and vote on their favorite. Present the favorite episode with a silly award in a ceremony wherein you encourage everyone to dress up in their favorite 90s styles. Windsuits anyone?
3. Movie Rotation
Have residents sign up to host movie viewings on their floors. Each floor can be assigned a different genre and students can go up and down the floors to see the best parts of their favorite movies.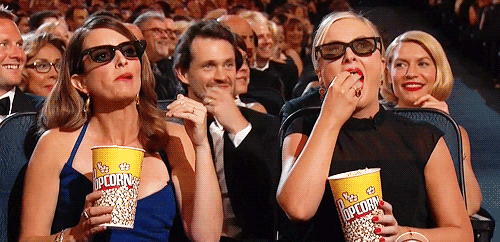 4. Video Game Room
Set up a video game room and encourage your residents to bring their systems to play. Encourage them to start a tournament or just let students play to their hearts' content.
5. Karaoke Contest
Pull out a karaoke machine and put some karaoke videos up on a projector screen. Hold the most epic karaoke night your campus has ever seen. 
If you don't have a karaoke machine, see if you can get a hold of a microphone and speaker from your events management team. There is an abundance of videos on YouTube that are perfect for karaoke. To find your favorite songs, just search for "karaoke songs."
Arts and

Crafts
6. Knitting and Crocheting
Stock up on some yarn and tools for your building so that you can have an impromptu knit-along whenever the gloomy weather comes for you. If you don't know how to knit or crochet, here are some great beginner videos you can play for everyone to learn.
7. Bob Ross Paint-Along
All you'll need for this amazing activity is a way to watch YouTube, as well as some canvases, paint, and brushes. 
Invite your residents to paint some happy trees alongside this iconic man. For extra fun, have students vote on their favorite completed project and/or display the pictures in your lobby for the rest of the year.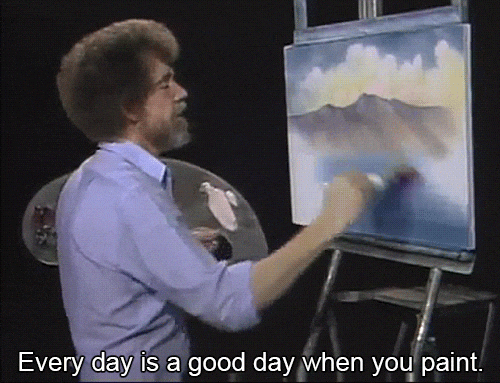 8. Throwback Crafts
Set up multiple stations of kid-friendly crafts to make your residents feel like kids again. I'm thinking of Slime, Perler bead magnets, Shrinky Dinks, and friendship bracelets. These activities are fun and relaxing, which is good for students' mental health.
9. Upcycled Gnomes
Stock up on some thrift store clothes or repurpose the items in your closet to craft some adorable gnomes. The only other things you'll need are fabric, scissors, thread, needles, and glue. Although gnomes are a traditional Scandinavian christmas decoration, they can be decorated for any season or theme and will make be adorable room decorations for your residents. Check out these tutorials for directions on how to make your own. 

10. Sharpie Mugs
Pick up some white ceramic mugs and a bunch of colorful oil-based sharpies, then invite your residents to decorate their own mugs. Follow this tutorial to make sure your designs can withstand the wash. After they're done, they can enjoy the hot cocoa or tea bar you've got planned, along with a movie night!
Games
11. Throwback Games
Dig deep into your closet and pull out your old copies of Monopoly, Yahtzee, Sequence, Life, or whatever throwback board games you've got, and set them up on different tables in your hangout space. 
If you don't have any games, see if you can stock up on a few from a thrift store or source them from students before your snow day. Just be sure to double-check that all the pieces are there. For extra fun, pair each board game with a snack so that students must move to new tables in order to try all of the treats.
12. Cards
Playing cards are super affordable if you don't already have a set or two in your hall. And the options for games are almost limitless! You could go the easy way by setting your students up for a Go Fish tournament, or if you are skilled enough, give a Sheepshead tutorial to keep everyone entertained. 
You can also check out this list of card games to inspire you. 
13. Sock Game
Have residents sign up in advance to play this hall-wide game. Assign each student the name of a peer who is also signed up. 
Their goal will be to eliminate the person they've chosen by throwing a clean sock at them. Whenever someone is eliminated, they'll give the name they were assigned to the person who eliminated them. The last person remaining wins.
If you've got a solid programming budget (or can advocate for one), consider purchasing some cool prizes for the winner.
14. Sardines
This fun take on Hide-and-Seek could create some lasting memories for your students. Assign one person to hide and upon being found, the finders must hide right next to them. Eventually, everyone will be hiding in the same spot, making it harder and harder to stay quiet and hidden. 
This game would be a great fit for a snow day, especially if your building has unique architecture and there are cool places to hide in the basement.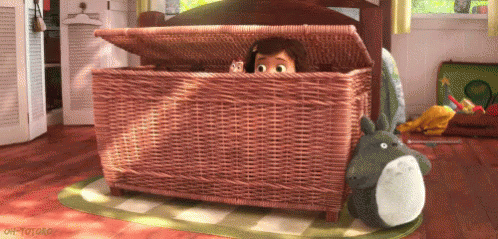 15. Minute to Win It
Check out this amazing list of Minute to Win It games that will have your students laughing and bonding while the snow and temperatures fall outside. You might already have a number of these supplies in your programming closet. If a snow day catches you off guard, the supplies are relatively affordable.
16. The Roommate Game
For a fun play on the Newlywed Game, have roommates sign up to compete for which pair knows each other the best. If you've got a hall with more than two students per room, modify it to the bestie game. Write fun questions about how well teams know each other and keep score to determine who wins one of the cool prizes you've secured.
Food
For all of these food options, be sure to accommodate students with different dietary needs. Consider religious food restrictions, allergies, as well as vegetarian and vegan diets.
17. Cookie Decorating
Stock up on cookies and frosting, sprinkles, candies, or any other topping you can imagine. Your residents can eat and decorate cookies to their hearts' content.
18. Pizza Party
You probably know your students' favorite places to treat themselves to pizza. So, order a few pies from a local joint and invite your building to feast and chat. Set a different kind of pizza on different tables around the room so that students must chat with new people in order to find their preferred slices.
19. Cocoa and Tea Bar
There is almost nothing better on a snow day than curling up in pajamas with a hot beverage. Give your students the chance to build the hot beverage of their dreams with a cocoa or tea bar. Add marshmallows, whipped cream, and peppermint for the cocoa and serve the tea with lemon and honey.
20. Pasta Night
One of the best things about pasta is its versatility. Order or make several kinds of pasta with various toppings and sauces. Students can create their own dishes and hang out and enjoy the community.
21. Best in Microwave
Invite your residents to join this friendly chef competition. Participants can only use food that's already in their room and they must cook it in their microwave. The best dish can win a prize… and to keep things funny, the worst dish can also win a prize. 
22. Best of Takeout
Pick five nearby takeout places and order a few dishes from each spot. Have your residents vote on their favorite and frame the menu for your lobby. If the snow or weather is particularly dangerous, this might be better for a different day. Or if you order delivery, drivers would appreciate a larger tip in snowy weather. 
Outdoors
23. Snow People
If it's not unbearably cold, invite your students outside to build snow people. You can encourage them to create the classic three-boulder snow person or to craft animals or famous people. Use accessories like hats and scarves to decorate the snow cuties.
24. Sledding
If your campus is in a climate where it snows often, your recreation center might have a stack of sleds your students can use. Find a gentle hill and spend the afternoon cruising down it. Be sure to consider safety and stay away from the largest and iciest hills.
25. Broomball
This outdoor game is like hockey but doesn't require as much skill or precision.
If you've got an ice rink nearby or even an open field, sign up teams from your hall to play. You'll need a ball and a broom for everyone. Set up goals and play with the ball like a hockey puck.
It might be worth checking with your campus risk management expert if you need to have students sign waivers before playing this, but it's worth the fun.
26. Build a Snow Castle
Building snow castles is one of the most magical outdoor activities. Students can attempt to build a life-size castle or choose to make a smaller one. Have students build in teams of four or more people and turn it into a competition. The castles will be great decorations for your "front lawn" for the rest of the winter… or until the sun melts them. 
27. Snow Football
If your hall has a football, then you already have all you need for this snowy tradition. Encourage your students to bundle up and head to the nearest large snow space. Remind them that this is not tackle football, and enjoy the afternoon!
I hope these suggestions will have you ready for a snow day! Have other ideas? We'd love to learn about your coolest (or, ahem, coldest) programs! Tweet us @HelloPresence.