One-on-one meetings are essential for supervising student employees.
These personalized sessions allow you to learn what your students are working on, what goals they're working towards,  and what challenges they're struggling with. Most importantly, one-on-ones help you build strong relationships with your student supervisees. 
So, here are seven tips to help you improve your one-on-ones with your student staff while balancing both highly administrative concerns and personal relationship-building.
7 Tips
1. Set Clear Expectations
It's important to establish clear expectations for what your one-on-ones will involve. I always kicked off mine by listing my expectations and explaining what they'd look like in practice.
Students staff are expected to balance school, co-curricular activities, friends, and family in addition to their jobs. So, while it's important to know that you don't expect them to be perfect, you do expect them to communicate their needs and try their best.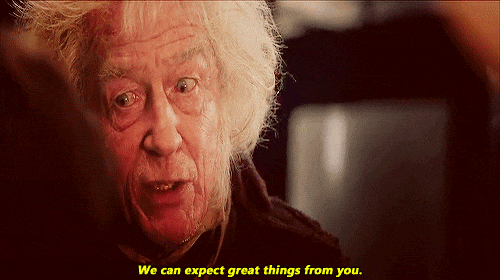 A great place to start opening up your communication is by reviewing the job description together. Descriptions typically have clear language articulating exactly what your students are expected to do and accomplish in their roles. Reviewing this together, ideally during their first one-on-one meeting, will allow both of you to ask questions or share concerns. 
It'll help to further define what certain vague expectations like "maintaining a positive attitude" and "communicating clearly" should actually look like for you and your students. 
A few expectations I've had for my students have included:
Fulfill all requirements as listed in the position description

Practice clear, honest communication by utilizing email, text, or authorized group chat for work items and calling designated work phone lines for emergencies. Feel free to stop by the office if things need to be addressed in person

Ask for help or clarification on expectations and assignments whenever necessary

Maintain a good GPA, as stipulated by the grade requirements in the position description

Represent the office and department in a positive manner at all times

Have a positive attitude

Have zero conduct issues
Be sure to also ask your student staff "What expectations do you have of me?" This will allow you to learn what they are looking for in a supervisor. But assure them that it's ok if they're unsure of how to answer that question; you can guide them by suggesting some expectations.
As a supervisor, your expectations come from a mix of places, including the institution, your position description, your own supervisor, your co-workers, and even your direct reports.
At a bare minimum, a good supervisor should:
Provide supervisees with proper training and ongoing support

Communicate effectively

Clearly explain all job responsibilities 

Hold staff accountable

Provide regular and recurring feedback

Maintain and practice healthy boundaries
While expectations should be put in place early, they can be updated as you progress and grow within your role.
Remember: One-on-one meetings should be collaborative and create a sense of shared accountability.
2. Create an agenda
As Shang from Mulan once said, "Let's get down to business." 
But one-on-ones should not only be about getting updates on administrative tasks. And if yours are, you're doing your students a disservice. 
Instead, create a balanced agenda that touches upon the personal and the professional. Split your agenda up into multiple sections, including business updates, personal check-ins, and professional development. These things are fluid and don't necessarily need to be in any specific order.
You can set up the majority of the agenda but I also encourage you to ask your student staff members for their input on how they want to structure your time together. 
Here are some open-ended question to ask your students during your one-on-ones:
Business updates
How is the job going?

What projects and programs are you working on? 

What do you need help with or clarification on?

What can I do to help you overcome a hurdle or to finish a task?
Personal check-in
What would you like to discuss?

How are classes going?

How are your co-curricular activities going?

How are your family, friends, and significant others?

How are you feeling mentally and emotionally?
Professional Development
What professional goals do you have for this year?

What skills do you want to develop?

What connections do you want to make on campus?

What resources can I connect you with?

What future internships or jobs are you interested in?
By focusing on these three categories in your one-on-ones, you can tailor your supervision approach. You will be able to individualize the way you support each student, provide motivation that works well for them, or adjust to how they prefer to receive praise or feedback. 
3. Get to know your students
The best way to nurture and develop your student staff is by getting to know them. A student is most likely to be intrinsically motivated if they feel that their supervisor trusts and respects them, having taken the time to get to know that as an individual rather than as just another cog in the wheel. 
During your one-on-ones, take time to learn about each student staff member on a deeper level. Ask them about their family, friends, classes, co-curricular activities, hobbies, and more. Learn about how they feel view themselves. What do they value? What are their beliefs?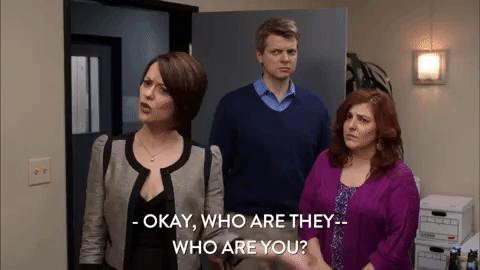 You also need to understand how each of your student supervisees handles stressful situations. Everyone naturally has bad days; that it's okay. But as their supervisor, you need to model open communication and mental health care practices. 
Feel free to ask them: 
What does a bad day look like for you?

What specific stressors trigger you?

Who is in your support system?

What does support look like for you?

How can I best support you?

What does self-care look like for you?
By creating a space wherein students can be honest with themselves and with you, you can tailor your support to each individual. Then, if and when any behavioral issues or other difficult situations arise, you'll hopefully beable to understand its root cause.
4. Get out of the office
We've all sat in meetings with a supervisor whose eyes were glued to a screen. And if you're being really honest, you've probably been one such supervisor. 
This behavior is harmful. Students know when they're not being prioritized. Fortunately, there are ways to break the vicious cycle!
Every once in a while, leave your office behind and do something different during your one-on-ones. This can be a collaborative effort with you and your supervisees. Ask them "what do you want to do?" and see what ideas they come up with. To help you get started, here are a few of my favorite out-of-office meeting ideas:
Do something fun and cheap or free together, such as going to a campus program, a sporting event, or a local community activity.

Tackle a challenge like laser tag or rock climbing.

Learn something new together through a cooking class, a pottery class, or a financial management class.

Grab lunch at the dining hall or student union.

Explore your favorite spots on campus with each other.
Getting out of the office shakes up your one-on-ones, keeping things from getting boring. My personal favorite thing to do in my one-on-ones with RAs was to go hammocking. I owned two hammocks so all we needed were a couple of shady trees. There's nothing like lounging around to help you gain a new perspective on life… and on work. 
5. Track your meetings
Although having your eyes glued to your computer monitor during a one-on-one is not a good look, it's important to keep a running log of your meetings after they end. 
Documentation is your friend! When I met with student staff, I had a weekly journal through which I gathered quick notes. This was helpful for future evaluations, feedback, or any potential conduct or behavioral issues.
The more information you can make note of, the better  – because when it comes to either praising or reprimanding your student staff member, you'll want to be able to refer to specific examples. 
I realize that a journal might not work well for everyone. Maybe you'd prefer a quick Google form you can fill out every time you meet with your student staff or keep or maintain your notes in specialized software like Google Keep, Workflowy, or Squidnotes. Try out a few methods and stick with what works best for you.
6. Professional development
A uniquely wonderful aspect of the student staff experience is that it's fairly fleeting; it only lasts a short while before the students graduate or move on to another campus job. So, consider: How are you preparing your staff for life after graduation? 
One-on-ones are a great tool for nurturing your supervisees professionally. Talk to them about the career readiness programs your career office offers. Whether it's resume reviews, interview prep sessions, or free professional headshots, use one-on-ones as check-ins to make sure they are taking advantage of these opportunities. 
You can do some professional development together through webinars and articles. Try checking out a webinar within your student's future career field.
Podcasts are another great option. Shows like Without Fail discuss navigating personal and professional success and failures. Or hit up my personal favorite, TedTalk, which has powerful presentations for just about every topic. Discuss initial thoughts and feelings about the subject matter together and pose challenging questions to promote a deeper understanding from your students. 
7. Adapt to go remote
Like many professionals around the country, you may have recently shifted to working remotely. If you're still supervising staff, your one-on-ones will probably look different now, but they can still be a source of tremendous support for your team.  
Modify your one-on-ones bearing in mind that work and life is not business as usual. Use this time to check on your students. Are they transitioning well to online learning? How are they feeling about all the change? A wellness check-up is always a great place to start and will help you gauge the type of support you need to provide them. 
You can then touch upon any outstanding projects or tasks as usual. Figure out how to be flexible with schedules and offer additional assistance and care as needed. 
You should also send over resources and accessible options for professional development and personal wellness. Companies all over the world are looking into training and webinar opportunities for their employees. Udemy, SkillShare, and Career Contessa are just a few places that have online workshops and webinars to help boost essential skills. 
Just because people  — including your students — are remote, that does not mean their professional growth and learning has to be hindered. 
Keep in mind though: There may be times where your students are simply not up for professional development, and that's okay. With so much going on in the world, some days will be unexpectedly harder than others. 
See if your institution is offering any remote wellness services such as video therapy sessions or online fitness classes. Utilizing mindfulness apps, like Calm or Headspace, or online peer support zoom calls can also be helpful during this time of increased anxiety and uncertainty.
Most importantly, be extra kind to yourself and to your student staff.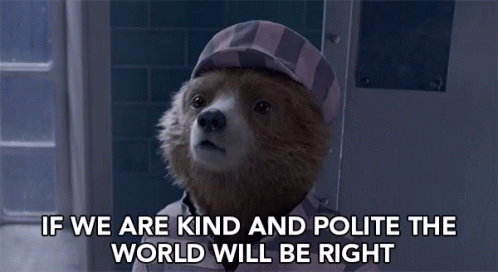 If you have any tips to improve student staff one-on-ones, let us know on Twitter at @Meg_Roll and @HelloPresence.