You know what they say — the more, the merrier.
That's definitely true at Presence HQ this week. That's because this week we're welcoming five new folks to the Presence team! Yeah, you read that correctly. Five new people all on one awesome day.
Our five newest teammates are all incredibly different from each other — one of them loves upcycling, another wants to skydive (maybe), another just came back from working abroad in China. But despite the different ways they enjoy spending their time, they all have one thing in common: a deep love of higher education and a desire to improve the field.
Three of our newbies (Carolina, Cody, and Travis) are joining the Happiness team and the other two (Jon and Quinton) are joining Campus Development.
Five people are more than we've ever introduced in one blog post, so I'm just going to jump right into their Q&A.
World, meet the Presence Fierce Five.
From left to right: Carolina Elizalde (Happiness Ally, she/her/hers); Quinton Staples (Campus Outreach Coordinator, he/him/his); Travis Gibler (Happiness Expert, he/him/his); Jon Boyd (Campus Outreach Coordinator; he/him/his); Cody Flowers (Happiness Expert, he/him/his)
1. What lead you to Presence?
(Responses are ordered left to right with the image above)
Carolina: "I explored the website at the suggestion of a friend who was familiar with Presence. I became intrigued by the data-driven approach to higher education's problems,  especially in addressing the experience gaps among a broad range of demographic qualities that today's college students comprise. I applied, and actually started my Presence journey in July as the Intern to the Campus Development team!" 
Quinton: "I was looking for a fresh experience within higher education. I think of myself as a creative and ambitious person. Unfortunately, in my previous position & institution, there was less and less opportunity to be creative and innovative. I also believe that in order to advance student affairs, practitioners need the skills, knowledge, and tools to produce quality research and data analytics. Presence was the perfect opportunity to learn more about data analysis as it relates to student involvement."
Travis: "I had a few friends who encouraged me to apply to Presence, and as I researched the company and software I could see how working at Presence would be a great fit. The culture at Presence is unparalleled — the team is very forward-thinking, innovative, and collaborative."
Jon: "While working and traveling abroad, I took some time to reevaluate my passions and the direction I wanted to take my career. I reached out to one of my mentors and they suggested Presence. I saw the website, met the people, and I never looked back."
Cody: "I was looking to continue in the field of higher education but through a less traditional route. After doing a lot of research, I found Presence and decided to take a leap of faith by applying."
2. Where did you attend school? What did you study? Were you involved with any co-curricular or extracurricular activities?
Carolina: "I went to Bucknell University and graduated in 2016 with a BSBA in Managing for Sustainability. I was an Orientation Assistant, a member and Peer Advisor (similar to an R.A.) for my sorority (Alpha Delta Pi), a member & breakout group leader of GSA (Gender and Sexuality Alliance), and writer and VP of Technology for HerCampus Bucknell. I'm so grateful for the opportunity to have studied management in a liberal arts context, and for how it shaped the scope of my passions, interests, and values."
Quinton: "As an undergraduate, I attended Elon University in North Carolina and majored in Strategic Communications with minors in Public Administration and Political Science. While I was there, I was president of our university's gospel choir. During the year I was president, I'm proud to say that we won Organization of the Year. I later got my masters degree in Student Personnel Administration in Higher Education from UNC Greensboro."
Travis: "I received my bachelor's degree from Central Michigan University in Spanish. During my time at CMU, I was involved as a Resident Assistant, worked in our Student Success Center, participated in 5 alternative breaks, studied abroad in Argentina, and was active in the Spanish Club. I completed my master's degree in College Student Personnel at Southern Illinois University."
Jon: "I attended the University of South Florida – St. Petersburg where I majored in Global Business and had two minors: Economics and Marketing. At USFSP I was a tour guide, orientation leader, resident assistant, VP of the black student association, and a senator in student government."
Cody: "I received my bachelors from Wingate University in North Carolina where I majored in Biology. I received my masters from UNC Greensboro (also in North Carolina) where I studied Student Personnel Administration. When I was in undergrad, I was student government president and had several jobs on campus including working as a tour guide, library assistant, lab assistant, and assistant to the Dean of Students." 
3. Why are you excited to be a part of the Presence team?
Carolina: "Within the first month of my internship, I was sure that I wanted to work here full time. I'm excited to be part of a community that holds each other accountable in terms of promoting inclusion and diversity, and to be working with a team that strives for continuous improvement in all aspects of our operation. I also appreciate how the startup work culture promotes honest and genuine productivity. Also, dogs in the office."
Quinton: "I am excited to see higher education and student affairs from a different perspective. I also want to learn about the changing landscape of technology use in higher education and how student affairs administrators can catch up in order to improve student retention and success." 
Travis: "When I interviewed on-site at Presence, I was impressed with the team more than anything. Everyone was very welcoming, focused, creative, and collaborative. I look forward to being a part of an evolving and innovative team that helps colleges and universities serve their student population with data-driven solutions."
Jon: "I am excited to be apart of a team that values hard work, individuality, and teamwork!" 
Cody: "I am excited to be a part of the Presence team because of the amazing group of individuals that work here coupled with the unprecedented product that is being celebrated every day. I'm also excited to work with professionals who are excited about increasing their engagement and retention numbers — seeing others fired up about their work gets me excited!"
4. What do you like to do outside of work?
Carolina: "I love to do crafts, especially upcycling! I've recently been knitting with yarns made from old t-shirts and plastic bags, embroidering old clothes, and making gadgets and toys for my desk. I enjoy spending time outside, and playing with dogs." 
Quinton: "I am really active in my faith community. I love to sing. I love going to the beach (even though I do not go as often as I would like to in my mind). In reality, I am a homebody, so among my friends, I am a known flake on evening plans. That being said, I am pretty much up to do anything as long as I am around people that I enjoy being around."
Travis: "I enjoy reading, cooking, yoga, board games, listening to podcasts, and traveling."
Jon: "I enjoy cooking, stand-up comedy, writing, and listening to and composing music."
Cody: "I love to go to the beach, line dance, hang out with my dog, Percy, explore new areas, and binge-watch good shows on tv. I'm excited to take some time after work and on the weekends to really get out and explore St. Pete."
Three of our newbies are excited to explore.
5. What is something you've always wanted to try? What are some goals you have in the future you'd like to accomplish?
Carolina: "Want to try: Indoor rock climbing! Future Goals: Pursue an MBA!"
Quinton: "In the future, I want to get into a Ph.D. program. I have wanted to do that for some time now and just have not managed to actualize that as much as I would want to. I can't think of anything that I have always wanted to try that I have not yet tried. For the most part, I'll try almost anything once. In my mind, I think I would want to skydive, but I do not know if I actually want to or if I just like the idea of skydiving." 
Travis: "I have always wanted to try skydiving, and I would love to learn to cook authentic Italian, French, and Spanish cuisine. One of my goals is to travel to all 50 states by the time I turn 30 (I still need to make it to Alaska and New Mexico). After that, I would like to travel more abroad."
Two people who, unlike the author of this post, want to try skydiving.
Jon: "I have struggled with fitness my entire life so a goal of mine is to run a 5K and a 10K in 2019. Wish me luck!"
Cody: "I've always wanted to start my own graphic design business, but I need a little bit more training before I get that off the ground.  I would like to start volunteering at an LGBTQ+ non-profit and participate in a big brother program for LGBTQ+ youth."
Fierce Five, we're so happy to have you joining the Presence team! Happy first week!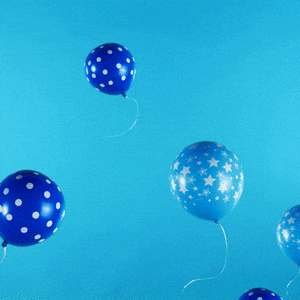 Do you want to join the Presence team? We're still hiring for a bunch of roles! Check out our listings and apply today to work with the coolest team in the industry.