The spring semester may be wrapping up, but here at Presence, we're ramping up – our team that is.
We're welcoming two new members to our happiness team today.
Not only is that great news for us at Presence HQ; it's also a boost for our campus partners. It means more personalized support, thoughtful advice, and, of course, funny gifs — all to help you optimize your engagement magic.
And perhaps the best part about our new team members? They've been where you are — literally. Both Ana Di Donato and Jessica Edge have been using Presence for years as campus partners. So, they intimately understand the power of our engagement tools, along with the everyday triumphs and challenges of student affairs work.
Why did they decide to join our team and enhance the student affairs world through ed tech? We'll let Ana, our newest Happiness Expert, and Jessica, our newest Happiness Ally, tell you their tales.
1. What lead you to Presence?
Ana: The innovative people and extraordinary energy! Presence is passionate about helping colleges and universities make their dreams come true, and I couldn't be happier to help the team achieve this vision.
Jessica: Combining my higher ed experience with my background in customer service seemed like the next level in my career. To me, technology is literally awesome, and I love what our company does to make lives easier for the folks out there in higher ed. Solving problems creatively and concisely calls to my professional spirit. I love working with folks to dismantle complex problems with the goal of finding solutions that leave people feeling less stressed and more confident in their day-to-day tasks.
2. How do you see this position fitting into your future career? What benefits or experiences do you hope to gain from working at Presence?
Ana: After 18 years of working in various roles as a traditional student affairs educator, I realize the value of data analytics and assessment as an integral component to the success of institutions of higher education and the overall student experience. Presence prides itself on helping practitioners develop simple solutions to complicated problems, and I can't wait to help campus partners create data-informed strategies to improve student success!
Jessica: If you would have told me in grad school that I would find an interest in data and how data can impact the direction of change, I would have told you that you have the wrong woman. My goal with this position is to learn the art of data — not only how to collect it, but how to use it.
Working in higher ed, we know we need to collect data, but often we don't know why we're collecting the pieces of info we are and then, when we have the data, we don't know what to do with it. Teaching others how to overcome the challenges of data collection and assessment is definitely a skill I'm looking forward to developing.
It's exciting to think that I'm a part of a tech startup. While I might have missed the first few years of the company's existence, I still feel like I'm getting in at an exciting time. It's like subbing to a really tiny YouTuber that suddenly blows up and you can say, "I was one of their first subscribers". I'm looking forward to seeing how things change and develop with Presence and hope that my contributions can help make a great product even better.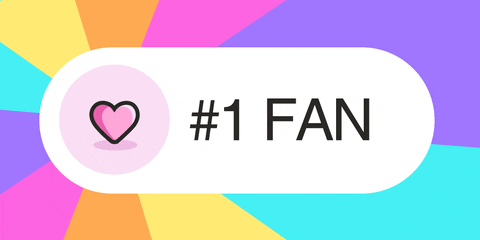 3. Where did you attend school? What was your major(s)? Were you involved with any co-curricular or extracurricular activities?
Ana: Go Lions! Go Bulls! Go Gators! (oh my!) As a first-generation college student, I never would have dreamed of having such an extensive collegiate journey, and I am thankful to the many mentors I had along the way.
I attended Saint Leo University as an undergrad where I majored in English literature and became heavily involved in student activities, new student orientation, and student affairs. After I realized my passion for serving college students, I decided to pursue a masters of education in college student affairs at the University of South Florida where I learned the foundations of student development theory and practice.
As I advanced in my administrative roles, my desire to improve my leadership and management skills convinced me to earn a masters of business administration from Saint Leo University. Currently, I am in the dissertation writing phase of completing a doctorate in higher education leadership from the University of Florida.
Jessica: College was filled with many firsts and gave me a chance to explore and express my creativity. Ultimately, it was my co-curricular experiences that led me to pursue a career in higher education. I attended Penn State York where I completed my BA in letters, arts, and sciences. My masters in counseling & college student personnel is from Shippensburg University.
As an undergrad, I was an active student leader and served as student government secretary, then later, president. The theater was my second favorite place to be on campus, and I found a passion for acting and directing. I even joined the modeling club and competed in powerlifting. It was an adventure for sure!
4. Why are you excited to be a part of the Presence team?
Ana: I mean, have you met them?!?! What a fun, hard-working, dedicated group of educators! I am super excited to learn from all of them as Presence continues to grow, develop, and serve campus partners throughout the country!
Jessica: First of all, my co-workers are bomb.com. The atmosphere of the office feeds my soul. There's no pretense or fakeness — just real, genuine people being their real, genuine selves. It's a small team and folks are encouraged to share and talk with one another. It's clear that people take pride in working for Presence, and I'm looking forward to sharing in that pride.
Getting this job has given me the opportunity to peek behind the curtain. How does this software work? How are other schools utilizing the platform? There's a freedom and transparency in working for Presence that is not always available working for an institution of higher education. All those layers of bureaucracy are erased, leaving more room for idea sharing and creative expression. It's like the work equivalent of really exfoliated skin.
5. What do you like to do outside of work?
Ana: I love cooking (and eating), spending time with family and friends (especially my adorable niece and nephew), and tinkering with/fixing things. Oh, and writing my dissertation, of course!
Ana loved the sights, people, and drinks of Cuba.
Jessica: Outside of work, I'm always chasing some adventure. Whether it's discovering a new brewery, attending a concert, or diving into the menu at a new restaurant, I savor every new experience. When I'm home, you'll likely find me achievement hunting on my Xbox, catching up with my favorite YouTubers, or playing co-op with my husband on a PC game. (I've got a real soft spot for survival horror and puzzle games!)
My kitchen is definitely the heart of my home and I love cooking, baking, and exploring new flavors. I just hate doing the dishes!
If there's a karaoke night within a 20-mile radius, I'll probably be there belting out the hits. Crocheting, reading, and playing bingo are some of my favorite past times. I'm basically Sophia from Golden Girls.
Jessica loves exploring cities like Cleveland.
6. What is something you've always wanted to try? What are some goals you have in the future you'd like to accomplish? Why?
Ana: I have always wanted to try to rebuild/renovate an old, beat up Jeep Wrangler! The obvious goal is completing the doctorate, which I am well on my way with, but I also have a goal to travel more. I'd especially love to visit my parents' birthplaces in Cuba and Italy.
Jess: Where do I start? The internet has made me into a goldfish; all these amazing experiences and hobbies exist and it makes me want to try everything. I want to learn how to swing dance, how to decorate cakes, and how to do makeup professionally. I want to learn how to refinish furniture and how to surf.
I think this question would be easier for me to answer if it was, "What is something that you never want to try?" That I could answer: Skydiving and roasted crickets on a stick. No thanks, folks. That's a hard pass.
One of the biggest changes I've experienced over the last year has been a shift in the importance of experiences over material accumulation. While I'm not a minimalist by any stretch of the imagination, the things that bring me the greatest joy aren't things at all. Travel has been my newest love and it's my goal to make it abroad in the next two years. I'd love to plan a trip to Canada for 2020. I want to visit a brewery in every state before I'm 50.
My travel goals are important because I don't just want to see the world, I want to meet the people in it. Culture is just the art we make through everyday life and I want to know more about the experiences of others. To me, there's no better feeling than being fully present in a moment — savoring a meal, feeling the rhythm of the music, truly hearing someone's story. Traveling lets me do that. It forces me to focus on sights or sounds or tastes that I may never get to experience again.
We're thrilled to expand our happiness team with you, Ana and Jessica! 
Interested in joining us, too? Check out our open roles — we're hiring in most departments.