Students loading into a van at the break of dawn to help build a house might be your stereotypical vision of volunteer work.
No wonder it's difficult to get students to join in! After a long week of class, they're tired and yearning to recharge with beloved activities, rather than gearing up to do something totally unfamiliar. Plus, many volunteer tasks have highly physical demands, which can be exclusive of many students.
But fortunately, there are ways for student affairs professionals to improve how they talk about volunteerism and carry it out. This will help your students experience the amazing benefits of service-learning.
Janet Eyler, a service-learning researcher and co-author of Where's the Learning in Service-Learning?, found many amazing outcomes that such experiences offer students. She found that service-learning inspires students to learn more about themselves, grow their leadership skills, and become closer to their diverse communities.
They get a chance to use their academic and social skills, foster their commitment to others, and add cultural competency, advocacy, professional, and practical skills to their repertoire of essential skills.
So what can you do to make your service projects irresistible to students? Here are some basic conceptual shifts that'll help.
Conceptual

Shifts

When we think of service work, it's typically led by staff members. It's also commonly an endeavor taken on outside of the context of student organizations and hosted during the academic year. But by revising these three main approaches, we can give students more enriching opportunities.
Collaborate with faculty
When you think of the people tabling in the student union and hyping up the 5 a.m. volunteering event, you're probably envisioning student affairs professionals and student leaders.
But after a long week of exams, lectures, and labs, students likely don't want to start their weekends sweating at the break of dawn nor engaging in something that is disconnected from their values, skills, and needs. 
Let's face it: With hundreds of events happen on campus every week, students have to pick and choose what's most worthy of their time and energy. Events that offer clear incentives, like free food or raffle prizes tend to be the most popular, so you need to consider what sets your service event apart.
One way to make a service-oriented event more relevant to your students is by staying in touch with what faculty are doing. I know it's challenging to build bridges between academic affairs and student affairs but consider collaborating with faculty.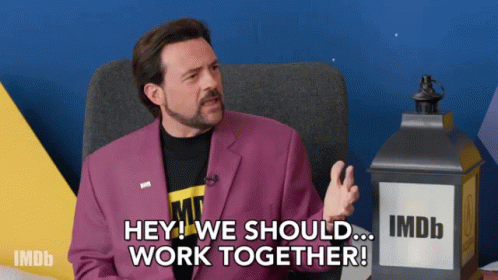 Find out which faculty members are interested in getting their students out into the communities to practice their skills. What sorts of activities are faculty looking for students to do? 
By creating events that are in line with what students are learning, faculty can encourage or even require their students to attend these events. This'll help students make space for these events in their hectic schedules – since they'll see them as ways to enrich their learning experiences.
It's important to realize that service-learning can involve many things, from advocacy to research. It could mean working face-to-face with community members or working behind the scenes to create something that'll serve the community. Students might mentor children, present information, or campaign for an elected official or policy. They also might collect or curate historical information, restore a natural area, or draft legislation. 
These are all things that their academic studies prepare them to do, but that they oftentimes don't actually do until starting an internship or a full-time job. Getting practical experience can help students determine if they'd like to continue doing similar work. 
They can even share their research with the community, which helps not only to forge connections between community partners and your institution but also gives community members opportunities for lifelong learning.
Expand the work of student organizations
We know that being a student leader is an invaluable experience for skill-building. Consider ways to maximize that learning opportunity in terms of community building.
That might mean encouraging student leaders to focus on throwing events that are more than just fun and games — focusing on social identity, inclusion, and advocacy. This can be a direct extension of their academic work as well, but can also be tied to their own identities, experiences, and causes they're passionate about.
For example, students can host intergroup dialogue sessions in which faculty and staff join students to discuss how to communicate across differences. 
Students can also expand the event beyond the usual by encompassing the wider community. That might mean partnering with a local non-profit, hosting an event off-campus, or inviting community members to campus. It could mean offering programs that focus on including staff and faculty, and building connections between staff and students, students and faculty, or even staff and faculty.
Service-earning can also encourage students to self-reflect in a way that will allow them to tackle big decisions and make cohesive sense of their experiences. In fact, Jane Eyler envisioned just this kind of integration of reflection into service-learning experiences.
You can curate a perfect list of questions for each opportunity that you provide. And don't be shy about collaborating with student leaders or faculty so that your students get the most out of the reflection experience.
Encourage projects over breaks
Considering what times work best for students is key to them actually participating and learning. Students are busy, so why fight against the grain? Avoid scheduling events during high-pressure academic periods (such as midterms or finals) or highly social times of the year like homecoming. 
Instead, plan programs during fall, winter, or spring break for students who may be staying on campus. But again, don't get in the way of students' recharging time; think about smaller immersion trips as well as experiences that are contained and predictable. 
You might also consider ways to get students off-campus and involved with internationally-recognized service programs. You can encourage students to join programs like Americorps or Peace Corps over summer break, during a gap year, or after graduation. Programs like these tend to rapidly build students' professional and cultural competency skills. Plus, they provide opportunities for students of all sorts of academic specialties. They even offer stipends for loan reimbursement!
You've probably heard people talk about the difference between the college bubble and the "real world." When students get opportunities to interact with external communities, they gain first-hand experience at integrating into the real world. 
Consider encouraging students to ask people about their careers in order to get more acquainted with what sorts of work interest them. This can be an excellent opportunity for students to gain knowledge about their own career aspirations.
Reimagining service-learning is a big project. These are just a few big-picture techniques that can help you boost engagement and ensure significance for your students.
What big-picture strategies have helped you enhance engagement with service-learning on your campus? What projects are you most proud of? Let us know @HelloPresence!