When we think of our work with students, we often think of the fun parts that we enjoy such as hiring, training, and seeing them grow as leaders.
After all, helping students grow into great leaders and individuals is what attracted so many of us to this field to begin with. We want that success story and to know that we are making a difference.
But we tend to not think about the hard stuff, such as holding them accountable for their mistakes.
Conflict is never fun, and most people generally try to avoid it. A survey cited in the Huffington Post states that even CEOs generally try to avoid conflict.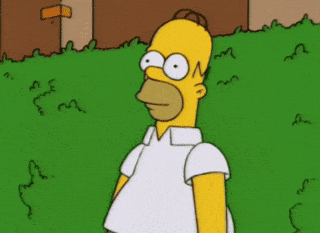 Although it is a difficult part of the job, it is important to have these conversations early and make sure students are aware of our expectations. While we may still have to revisit some discussions as the year progresses, it can be easier if a firm conversation happens first.
Here are some tips on how to navigate this often-stressful part of our student affairs work.
Create clear expectations early
Sometimes when we have to reprimand a student or hold them accountable for a mistake they made, the response can be "well, I didn't know that was expected of me."
The best way to avoid this is to have crucial conversations early on about what is expected and what the consequences are for not doing so. By having clear expectations that can be revisited, you are setting both yourself and your student up for long-term success.
A good way to do this would be with a document of some sort that both parties have agreed to. Documentation of expectations can be brought back up when a mistake is made or a student seems to be unclear about an expectation. This doesn't have to necessarily be a corrective measure or used to reprimand; it can just be a helpful document that students can reference as the year goes on and things can slip.
These can be used as part of any ongoing evaluation process you have with your student leaders, or you can create such a process if it does not exist already.
The University of Utah has a great section on their website with a variety of evaluation forms for different student leadership positions that can give you an idea of what to look for in such a document. It is important to have these conversations early, but also have ongoing check-ins before an end-of-year evaluation.
Praise in public, coach in private
When a student makes a mistake, it can be easy to react in the moment and feel frustrated. It's important to make a note of what went wrong and plan to revisit it when you have a chance to have a private conversation with the student.
If you try to have the conversation long after the incident has passed, it can feel like a surprise to the student and they may react poorly. That is why it is important to react in an appropriate timeframe, but not put it off until too much later. 
It is also critical to have the conversation privately so that it doesn't feel like an attempt to embarrass the student. Not only do you risk upsetting that student and creating an insurmountable deficit in trust, but you can affect other students' or colleagues' perceptions of you as well. Even when a student may cause you to feel frustrated, it is important to remember not to lose the relationship you have with a student and your role in helping them.
Although it may seem arbitrary, it is very important to pair praise with any correction or criticism. You don't want students to feel as though the only time you are paying attention to them or speaking to them is when they are messing up.
By recognizing and praising good work, you are building them up and establishing yourself as someone they can trust and listen to. That way, if something needs to be addressed, you have added credibility.
Rehearse, rehearse, rehearse
If you're anything like me, difficult and confrontational conversations may take some time to prepare for. It can be helpful to rehearse through a variety of methods. Role-playing with a colleague can make a big difference and help you consider prospectives you may not have considered. Writing or typing some notes can also help organize your thoughts and help you in your difficult conversation.
It is important to come into conversations like this prepared. You don't want to be caught off-guard or seem like you are nitpicking. This is a time where any sort of document that was mutually created and agreed to can be brought back up. And although unexpected things can still happen and the conversation may still end up going in surprising directions, having gone through some scenarios and rehearsals should alleviate most of those potential concerns.
Remember, this is a learning moment!
After having a difficult conversation, it can drain your energy and make you feel down. But remember, this is all supposed to be a learning opportunity for the students. We are educators and are facilitating learning and life skills outside of the classroom. Creating firm standards and holding students to them helps students know what to expect once they leave college.
These tips are a starting point for what can often be a difficult process: holding students accountable. Although you may still encounter issues and have a hard time with conversations such as this, setting clear expectations and revisiting the conversations frequently can help avoid these problems.
How do you hold your student leaders accountable? Let us know on Twitter @HelloPresence and @Ruben_Market.