The majority of people who go into student affairs work do so because we like to help. 
We find purpose in being useful, and in enhancing experiences for others. Many of us are particularly passionate about improving experiences for students who share parts of our own identities. We have insight into what was lacking for us and can use that to determine practices that can be improved. 
We create committees, seek positions within support offices, and lobby for policy changes that can make a difference. Doing this often finds us working well beyond the confines of our job descriptions and our 40-hour workweeks.
It can be frustrating when that hard work goes unrecognized, and even more so when that lack of acknowledgment leads to a lack of resources or support to continue our work. To personally promote the work you're doing can feel icky and self-aggrandizing, but it's often necessary. Efforts that receive no attention often garner little or no support.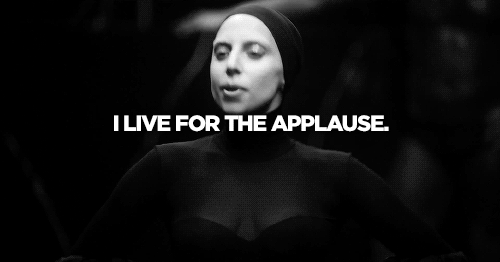 Supreme Court Justice Sonia Sotomayor writes about the inherent ickiness of networking in her book My Beloved World: 
"Sometimes, idealistic people are put off by the whole business of networking as something tainted by flattery and the pursuit of selfish advantage. But virtue in obscurity is rewarded only in heaven. To succeed in this world, you have to be known to people." 
Although promoting ones' efforts in this context isn't exactly the same as networking, the sentiment still applies. Simply put, you have to get over it because that's how things work.
When I have shared these thoughts with peers in the past, I often hear the following statements as knee-jerk reactions. Here's my response or counter-argument to each of them. 
"What do I have to do to get my program/department/effort recognized?"
Senior leaders are often pulled in many directions, tasked with keeping plates spinning in the air at a time. So, don't take it personally if your hard work is not discussed or held up as exemplary. Leadership is typically very aware of who isn't doing their jobs effectively, as their attention will likely be called to that underperforming person's area. If your area or program is running smoothly without intervention from higher-up administrators,  that is its own type of recognition. 
You don't have to settle for this alone, however. 
"They don't know what we do."
If you feel this way, then write the narrative yourself! Leadership is often called upon to provide updates to their own supervisors or stakeholders in a direct, concise manner. 
So, figure out the top successes of your event or program and put it in writing for your leadership. Be sure to do it succinctly. Tell them what's going well, and how you measured it. Providing them with specific, measurable data will likely be the best way to do this. It will come in handy for them with their reporting and increase the likelihood that they'll remember your successes. 
"They don't ever come to the events."
If you have not done so, consider inviting the people who oversee resource allocation to your events. Work with their administrative assistants to put it on their calendars. If that doesn't work, get your most involved students to write and ask leadership to come. 
Often, I find that a key factor in garnering a colleague's attendance is in explaining what will be required of them. My most regular ask is simply to mingle. 
On the day of the event, remind them that your students would love to see them drop by. Afterward, be sure to send an email or note of gratitude thanking them for their participation. If their presence meant a lot to the students you serve, tell them so.
"I feel weird patting myself on the back."
While there is value in knowing your worth, some people find it more comfortable to focus on celebrating a program or idea rather than their own hard work that went into it. This is fine. 
If your ultimate goal is to get your efforts better resourced, lean into trumpeting the success of the event or the students who participated. As the face of that effort or program, your colleagues will realize that this happened largely as a result of your team's efforts. Doing so might just inspire others to join your programmatic efforts or to work on their own.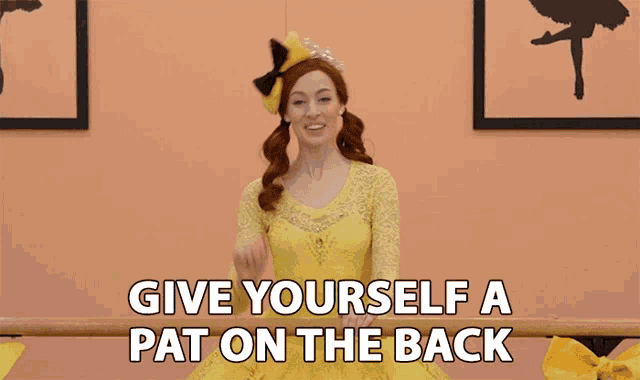 "We never get the resources we need."
Simply put, it's easier to allocate to successful efforts (as opposed to less successful ones), especially if there is a connection between your efforts and student retention. 
Have you reached out to your institutional research or assessment office to see if there is a concrete way to demonstrate your success? If you've invited your leadership to participate, and you've demonstrated to them how your program is successful, you stand a better chance of getting some of the resources you need to continue.
Something else to consider is your ask. Typically, the ask is money. But, is there a human or other non-monetary resource that might help as well? Perhaps there is an opportunity for a collateral assignment for a staff member elsewhere to assist part-time. Or if your institution has an academic higher education or student affairs program, perhaps you can recruit a student who is looking for more field experience. Think outside of the box for ways to meet your needs if money is tight (and money is always tight!)
"People are not dumb. They're going to realize that this also builds my resume."
Sure, pointing out the success of your efforts isn't entirely altruistic, but that's ok. Chances are, you did go beyond the confines of what was expected of you, and you probably put in more time than you were paid for. You have earned those bullet points on your resume, as well as the accolades.
"I doubt anyone will remember this when it comes time for awards."
You're probably right — at least if you don't remind them. Sure, you probably shouldn't nominate yourself for an award; that is indeed a little icky. But please do nominate your program, your office, idea, or student for an award. This will not only bring recognition to the effort but can also be used as part of the rationale for requests for additional resources in the future. Who doesn't want to participate in a winner?  
There is no shame in desiring recognition for a job well done, especially when that recognition comes with additional resources to keep doing the job well. As professionals, we have to move past the awkwardness of drawing attention to our efforts so that we can continue to meet our ultimate goal: Improving the lives of the students we serve. 
How do you promote your own successes? Brag away to us @HelloPresence and @Russcular!