Gaining student feedback can sometimes feel like a drag.
But with targeted advertising and the right incentives, what once felt like a chore can become a fun and meaningful way to improve student outcomes!
A vital portion of student data often comes from voluntary forms and surveys administered to students for direct evaluation of an office, event, or intervention. This data is then used to determine future budgets, staffing, student needs, event tweaks, and whether or not a program is offered again.
So, you want to evaluate the effectiveness of a program and garner as much feedback as possible from your students. How can you create a survey that will be engaging, well utilized, and free of technical difficulties? 
How can you build a form that students will actually want to fill out?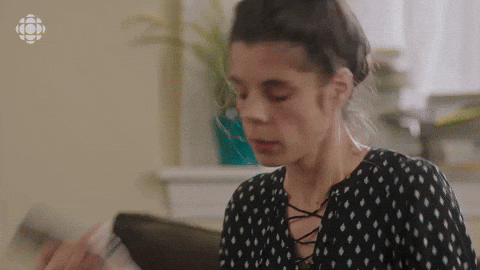 As a data-focused professional who has worked within academic advising, residence life, and campus activities, I've learned a few tips and tricks to help create forms that students will want to fill out. Here are some of the top steps.
1. Start by thinking critically about what you hope the survey will reveal. 

Decide what you want to evaluate, and more importantly, ask yourself and your teammates why you want to evaluate a certain part of your practice. This will not only help you hone in on your evaluation's focus, it can also help you predict how your results may affect your role, your department, and your students.
Here are a few questions you can ask yourself to hone in on the why:
What do I hope to find from this evaluation? (For example: Was an orientation program effective at educating students on the resources offered by career services ?) 

Who is my target audience for the survey? (This could involve demographics such as first-year students, prospective students, or even families.)

When would be the best time to administer the survey? (Think about things going on in your students' lives that may influence their opinions and response rate.)

What would be the ideal way to go about administering the form? (In-person after an event, sending a follow-up email later, or via

a mobile survey

?)
2. Put yourself in your students' shoes.
Think about what motivates or discourages your students from completing surveys.
For example, imagine if you, as a busy student leader, would want to stick around after a daylong training session to complete a pencil and paper three-page survey.
Think about what would motivate you to complete a survey. Some factors might include:
Convenience:

Use electronic surveys rather than pen and paper surveys. This will not only save time and resources in printing out the survey but is much more busy-student friendly to those on the go.

Incentives: For topics that students may feel less passionately about helping to improve through feedback, offer incentives. You've probably seen pizza and swag being used as incentives a thousand times, so think outside of the (pizza) box. Consider useful gadgets (such as a pack of wall hooks for a survey on move-in weekend), timely prizes (such as travel-size sunscreen around spring break), or a raffle ticket to a larger prize. 

As a bonus,

gamify your surveys

!

 

67% of students reported that

a gamified course was more motivating than a traditional course. So why not apply this to your surveys? You could have students spin a prize wheel or gain points per survey completed, which can later be cashed in for a prize.

Meaning: When they're so busy juggling classes, co-curricular activities, and friendships, students may wonder why they bother

completing the survey. Here are some strategies to combat that:

Emphasize its importance: Students may become inundated by surveys. To make yours stand out, explain why their feedback is so critical to their collegiate experiences. Explain how their feedback can directly determine decisions related to funding, event occurrence, and so much more.
Make assessment a core value: Some institutions have gone so far as to make assessment and evaluation a

part of their mission

, something that is ingrained in every aspect of campus life and espoused to every student, starting at orientation. Assessment is seen as more than a helpful tool; it's standard for every student to participate in assessment efforts.

Get students involved: Let students provide input on key questions that will be asked and on how the survey will be distributed. For example, you could have the Residence Hall Association provide input on a survey about the housing selection process. Then, have student representatives share the survey with their housing areas at the conclusion of a residential event. This gives the survey a friendly face and utilizes

peer assessment

practices.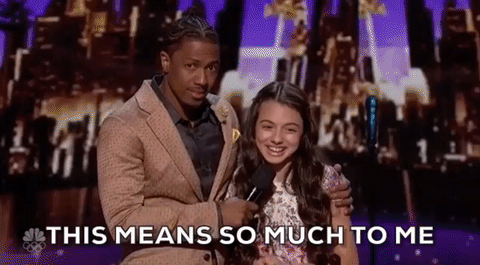 3. Design with the students in mind.
Now, let's get into the logistics of pro-level survey creation.
Choose the right platform. If your students are taking the survey outside of a classroom setting, ensure that it's mobile-friendly. This should also be an option even when the survey is being issued via pen and paper in-person in order to expand its accessibility.
Make the survey as short as possible. 

Participant drop-off

is directly correlated with survey length; the longer a survey, the less likely students are to complete it. So, hone in on what you

need

to learn rather than, as another Presence writer put it, "

nice-to-have but not entirely necessary questions

".

Be mindful of how you word each question. Avoid leading questions,

forced-choice questions

, and long-winded questions. Randomize your answer options to avoid

order bias

.

Be conscious of the way questions are presented. Avoid large scary grids of questions, intimidating graphs, and long pages. Embrace page and paragraph breaks to prevent overwhelming students.
Write your survey with inclusion in mind. In addition to using inclusive language, be mindful of students' abilities through using alternative text, avoiding tables, and choosing colors carefully. 
4. Administer, evaluate, and repeat.
Now that you've finalized your survey, it's time to start collecting data. Here is list of ways in which you can capture your students' attention and market your survey well:
Utilize social media. Post on Facebook, Instagram, Twitter, and even TikTok. Create a social media challenge in which a certain number of respondents will get recognition on an Instagram story or will receive a prize. If they tag a friend, that can count as another entry. 
Get student leaders involved. Recruit student leaders to help you table outside of the dining hall during lunch hour or tag friends to complete a survey on social media. You could even bring a school mascot in to hand out surveys to students.
Bring the survey to them. One very easy way is to

use

mobile surveys

!

Be loud and bold. Take the mic at the end of family orientation to remind folx to take your survey and utilize bright backgrounds and sound clips when sharing the form on social media.
Creating surveys and motivating students to take them may not be the most exciting task, but it's one that can pay off in major ways. Through hard work, creativity, and thinking outside of the box, you can create forms and surveys that students will actually want to take. This will, in turn, improve practices in student affairs and create better student outcomes.
How have your crafted engaging surveys? We'd love to hear about your successes! Connect with us @HelloPresence.