There is nothing quite like the first day of training for new student staff. 
The anticipation, nerves, and energy are palpable. Your students are ready and eager to learn. The start of something big is upon you, and all that stands in your way are the carefully curated modules and breakout sessions you've prepared.
Did that last sentence slow you down a bit? Same.
Training is essential but the information you fill it with shouldn't decelerate your momentum. Instead, the variety of details should entice, unify, and instill confidence in your team. And I believe that, with these helpful tips, you can accomplish that — whether you're gathered with all your students in the campus auditorium or connecting Brady-Bunch-style through video chat.
7 Tips
1. Start with why
You've likely heard Simon Sinek's Ted Talk on the importance of starting with why. That methodology – establishing your why and allowing it to drive your outcomes – is especially applicable to a virtual training session. 
When you bring your team together in person, you can motivate them with energizers, spirit awards, or fun staff outings. The "why" is still important, but in-person activities make it easy to keep students engaged and committed to learning.
That motivation needs to be more intrinsic in virtual training. A well-articulated communally agreed-upon "why" will help. Work with colleagues in your department to determine your learning outcomes and discuss why it's so important to achieve them. 
You could even consider waiting on establishing your "why" until the first day of training. That way, you'll pick a "why" that really sticks because it's been vetted by the team tasked with upholding it.
A great example of a "why" comes from The University of Michigan, which says "[We] recognize that people are our most important resource for sustaining excellent teaching, research, and service."
And the University of San Diego says, "We believe each employee makes an important contribution to the university community with talents and expertise that are unique and valuable to the institution."
You should still consider awarding digital points for each level of training that students complete, while letting your "why" be the reason students show up to complete their modules each day.
2. Set clear, concise expectations
Consider these expectations the syllabus of your virtual training. Students need a sense of structure, along with clear ideas, to guide them through required tasks. So, list all their training modules, along with assignments or quizzes, and matching due dates. You can track your students' progress through their learning pathways, too.
In order to make this a bit more engaging, enable a progress feature wherein students can see how far along they are in the training. How you build this into your training will depend on which learning platform you're using. Or read on to see how you might be able to use an avatar or narrator to pace your training. 
3. Tell your story
Storytelling will captivate your learners. Take a creative approach to your virtual training and build an avatar that will take students through the entire journey. Give the avatar name, too! I'm thinking something related to your school's mascot like Jenny the Jumbo or Gary the Gator. 
This avatar can show up at every training to motivate your students or to lead an animated training snippet. Maybe that sounds a little corny, but personifying your training will give it a relatable edge.
If a training character isn't quite your style, how about a narrator? Select an enthusiastic individual from your office or division (think: the charismatic janitor that everyone loves or a talented performing arts student) and promote them to training spokesperson. They can record a welcome video (that includes your very important "why"), pep talks, and introductory instructions before each module.
However you choose to bring life to your training, let your character or narrator tell the story one chapter (aka training session) at a time. It'll give your students something fun to look forward to each day.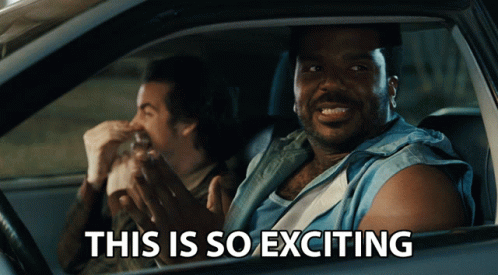 4. Gamify the experience
Gamification is a popular term in the business world. Put simply, gamification involves incorporating game-playing components into programs in order to increase engagement. It makes complex content easier to digest by making it fun and approachable.
Here are a few ways to gamify your virtual training:
Build your own adventure: Students are presented with a question or scenario and have to select how they'd respond. Based on that response, they are prompted with another question or comment until a resolution eventually presents itself.For example, a wellness peer educator in training could be presented with the following scenario: A student, Rachel, approaches you with concern for her roommate, Shanna. Shanna comes home intoxicated multiple nights per week and Rachel believes she may be struggling with substance abuse.
The wellness peer educator would then be prompted: Do you: A. Tell Rachel it's nothing to worry about and to follow up with you in another few weeks if the problem persists? B. Suggest Rachel accompany Shanna to the next alcohol education program or C. Thank Rachel for confiding in you and find some time to meet with Shanna to learn more about her time on campus and how she's doing?
If the peer educator selected the wrong answer (options A or B), you would continue to build sequencing until they ultimately reached the correct answer (option C).This tactic allows students to work through tricky situations on a trial-and-error basis by exploring what multiple outcomes could involve.
Real-time feedback: Some training platforms have an add-on feature that picks up on keywords and codes an applicable response. For example, the Crisis Text Line trains their crisis counselors by having them practice-text a bot that is programmed to detect certain phrases and respond accordingly. The algorithm also allows for free-response grading so that trainees can get prompt feedback before moving on to the next module.
You'd have to work with your specific training platform provider to understand how to make this happen on your campus, but it's worth looking into!
Quizzes: Design quick, five-question quizzes after each module to ensure that students absorb the information. These shouldn't be very challenging. Rather, the quizzes should be multiple-choice questions that capture the biggest takeaways of the training. This gives students an opportunity to test their knowledge and ensure they understand what you've presented thus far.
5. Build an Online Community
In addition to your avatar or narrator, incorporate other stakeholders into your virtual training. For example, you could:
Have guest instructors, like senior staff members or alumni of the program, record a session.

Personally pop into modules and interact with posts to offer students additional encouragement.

Assign students to discussion groups wherein they can interact with each other on a moderated discussion board or a Zoom breakout room.

Create a public Pinterest profile and encourage your students to create public boards there, too. Give them a prompt that they must respond to with photos from Pinterest. Re-pin them on your profile and have your students check in to see what others came up with. For example, ask students to demonstrate what study culture on campus looks like. After having everyone review the pins, open up a discussion board regarding what the photos represent.
6. Take learning off the platform
Training platforms have many incredible capabilities. With learning, though, variety is essential. There are many learning styles, so it's important to incorporate each of them into your training so everyone feels accommodated.
For the logical learner:

Provide a case study scenario that they'll work to address alongside a team of peers. Their team can hop on a Zoom call to discuss a solution and present it to the larger group via a PowerPoint that can be screen shared or uploaded to the learning platform.

For the practical learner

: Enlist a team of volunteers who can make practice phone calls to student staff members. When I was training to be a hall director, my fellow trainees and I would receive surprise phone calls from families, administrators, and students. They helped us get in the mindset of knowing that a call could come at any time from anyone, and it tactically applied what we learned in earlier training sessions. You can do this with student staff, too — especially if they're being trained to answer duty calls!

For the visual learner:

Design infographics on platforms like

Canva

or

Piktochart

that consolidate information into images instead of only using text.

For the physical learner:

Host a virtual a Hack-a-Thon wherein students work to invent a solution to a departmental problem. Maybe you inspire them to think up a new programming model or design a more efficient equipment check-out procedure at the recreation center, just to name a few possibilities.

For the intrapersonal learner:

Upload some real-life scenarios or common trends to one of your online modules and encourage students to reflect on how they might respond to each situation or handle it differently.
I think this could be a great opportunity to work with your students on time management and the commitments that student leadership requires. Provide each trainee with a blank schedule of the week and ask them to input their responsibilities in time blocks. 
So, for example, have them start with writing in their class schedule, meals, homework, and sleep times. From there, add in co-curricular obligations. Then, map out job-specific responsibilities like mandatory office hours, programing planning and implementation, unexpected conversations with a peer who needs advice, and staff meetings or one-on-ones. Finally, they can include social time or anything else they'd like or need to make time for.
I've found that this exercise, and the subsequent reflection that comes along with it, allows students to get a solid grasp on what they've signed up for. It also provides them with a takeaway — a mapped-out schedule — to help define their semester. 
7. Maintain Accountability
Virtual training makes it extra difficult for you to keep students off their phones and to redirect their attention to the presenter. But there are still ways to ensure that your staff gets all the information they need.
Encourage feedback along the way: A lot of online courses don't prompt participants for feedback until the very end. But if your content isn't serving your learner, they might not even make it to the end. So, include checkpoints throughout your virtual training wherein students can offer suggestions on how to make the learning experience better. Oh, and an added bonus: Incorporating their perspectives should lead to greater buy-in and, ultimately, a higher completion rate.
Reimagine the buddy system: Perhaps the same volunteers who made mock phone calls would also be up for serving as mentors to new student staff. Returning students can each be assigned one or two new staffers that they check in on each week. This will not only keep new staff on track, but it'll also encourage returners to re-familiarize themselves with the training, too.
Open up your office: Although students may not be able to visit you in your physical office space, they may want (or be required to) pop in virtually. Set specific hours and either open a communal Zoom room or have students sign up for time slots. This way, students will know when and how to reach you with questions.
Some of you may already have online training modules that just need a bit of sprucing up. Other #SApros may be starting from scratch. But regardless of where you are in your virtual training journey, rest assured that incorporating a few of these small elements will lead to big payoffs.
How have you led virtual trainings? We'd love to learn your tips! Connect with us @HelloPresence.