Student affairs is a complex, diverse field with professionals doing all kinds of amazing work.
As you aim to learn, grow, and distinguish yourself in your career, there are many paths you can take.
I've found it helpful to explore content creation as a way to put myself out there, connect with colleagues, and develop professionally. When I say content creation, I mean writing blogs, creating podcasts, curating newsletters, and more.
Getting

Started

You might be wondering how to get started with any of this. It can seem daunting at first, but it really just takes setting out on a path and sticking with it.

You can create a free blog or offer to write for free for other sites to get the ball rolling. Look for sites or organizations that align with your focus area (such as career services or residence life) or ones that you're a fan of now, and reach out. It can be intimidating, but just make sure to be brief and respectful, plus follow up if you don't hear back.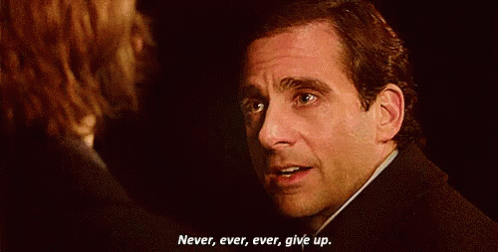 Make sure to think through topics that you know you can write about confidently and will help you to focus your personal brand. In order to gain readers' trust, they need to know what to expect from you. This doesn't mean you're going to be typecasted, but it's good for people to know what you're generally about.
My journey with content creation goes back to 2013, when I started my personal blog, Higher Ed Geek, and began contributing to other sites. I was still refining my style and mistakingly valued quantity over quality.
I was writing at least two posts per week at this time. It's important to get into a consistent rhythm and work out the kinks in your writing. Ask for feedback — from trusted friends, colleagues, or any other writers you know — in order to improve your form and find your voice.
I personally tend to be brief, personal, and aspirational, and I like to connect the dots between other things I'm seeing and reading. Whatever your style might be, make sure to hone in on it and don't try to entirely emulate somebody else. There's a lot of noise out in the world, so it's important to put out your unique voice. This will allow to distinguish yourself in an authentic way, rather than appearing as a mere copy cat. Your point of view will be more valuable than anything generic.
You don't have to write if you're not into that type of content creation. You could get into social video (think Instagram Stories, LinkedIn videos, and Facebook Live) which pretty much every social media platform supports now, or you could do something else I really love: Podcasting.
I'd been a fan of podcasts for a long time before I started The Student Affairs Spectacular Podcast in 2014. I did that show for over two years, creating over 100 episodes with higher ed professionals all over the country.
Podcasting involves a learning curve if you're not familiar with nuances of audio recording, editing, and pushing content out to the platforms. I first learned the basics from Podcast Answer Man, who has a great (and free) video series on getting started. As with many things, you'll solidify your knowledge through practice.
With all that being said, you might be really nervous when you start; I know I was. I still had a few months to go until I graduated from my master's program, I didn't have a full time higher ed job yet, and I was speaking with people in the field who were far more established.
But don't worry; you'll grow into a clear, confident communicator over time. You have to push through the hiccups, stumbles, and setbacks to work toward your goals. It takes time and diligence. Make sure you keep folx updated on your progress so they can cheer you on!
Making the

Most of It

I've learned a lot through my content creation journeys. My podcasts guests have gifted me with tremendous morsels of knowledge, highlighting facets of the higher education landscape that I no prior insight into. And through working with editors on my writing, I've learned how to better articulate my thoughts.  I also picked up a few tricks when it comes to search engine optimization (SEO) and social media management.

Content creation has also helped me to become a better professional. I'm more aware of current student trends and how best to address them. Especially in my current work with online students, I've been able to understand more about who these students are and what they need, as well as the innovative tools out there to support them.
After a couple of years of writing, I was able to start getting paid for my work. It still feels incredible that people feel like my content is worth it. It took time and hard work, and the fun part of it is that the contracts for writing I got came from people seeing my work out in the world. I didn't apply for anything.
Not everyone may be so lucky, however (and it truly was luck!), so make sure you're prepared to submit applications for contributing writer positions that come along. The editor will outline the content needs the organization is looking for, how much you'll need to write, and what editorial control the organization will have. You'll definitely need writing samples, and may need to submit some potential post ideas as well (also known as pitches).
All of this effort will help you to grow your network substantially. Content creation can connect you with a robust, diverse group of higher ed professionals whom you can connect with regularly to keep the learning going. These connections can also inform what content you're creating.
Higher ed professionals are generous with their time and, generally, are very friendly. Be curious, respectful, and helpful. That will go a long way to endear yourself to folx online and make meaningful connections.
You may even be able to meet digital connections in person at a conference, which (trust me) is awesome! Or, as I've done, you can reach out to your editors or content fans if and when you happen to vacation near them. (When I visited St. Petersburg, Florida earlier this year, the Presence team gave me a tour of their headquarters and took me out to lunch!)
The Why
Content creation is a nimble, authentic, and low-cost way of developing yourself professionally. You can commit to a frequency that works for you and invest what you feel comfortable with.
You can distinguish yourself based on what you're interested in and make genuine connections. This could lead to a potential new mentor, a future colleague, or a new job opportunity (even as a side project, if not a full-time role). If nothing else, it can help you nurture your creative side.
If you're in doubt about whether or not you can do it, know that we all have something worthwhile to say; we just have to find the right way to say it. We all started somewhere, and there are a lot of support systems and guides out there to help you along wherever you might need it. So, get out there and leave your mark!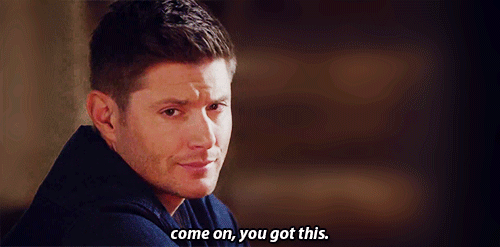 How have you explored content creation? What do you still need to get started? Chat with us @HelloPresence and @HigherEd_Geek.