Being an RA gives students a role where they're encouraged to make connections with students and administrators.
Waving "hello" and stopping to talk to people as I walked around campus has always been my jam. I figured being an RA would mean doing more of that, and presto! Here I am.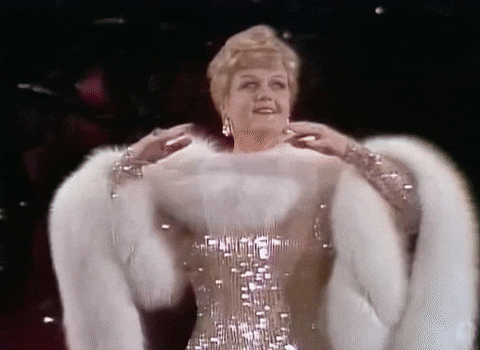 I certainly had no idea about how challenging it could be to keep community building efforts fresh, authentic, and consistent over the course of the academic year with all of its changes and challenges. Put simply, it takes real stamina, meticulous organization, and intentional strategy to do this job.
There's the standard list of requirements that we are expected to fulfill:
Door decs

Resident interactions

Bulletin boards

Active programs

Passive programs

Office/floor hours

Wellness check-ins

Hall meetings

Duty shifts
And with a long task list comes…great responsibility? Yes, that. But also, a bunch of ways to get to know our residents! We need to know our community's members in order to support them both as individuals and as a group.
Being a resource to the community takes more than learning residents' names — it requires getting to know them as whole people. Once we realize that relationship-building is at the center of doing outstanding RA work, we can be intentional about the ways we interact with students so that we build trust and respect with them.
I've found life-changing relationships to be ones that are built within a context of care, in a space shared by people who care to know one another. In small groups, we can get to know one another as whole people rather than feeling like we're just one student in a group of one million. We get to share and find out what makes each of us happy, what we like to do, who we like to spend time with, etc.  
Community building takes more than one program; it takes a warm setting, approachable leaders, and intentional interactions. The tips that follow make up a collection of ways that new and seasoned RAs alike can make use of the principles of small-group engagement to create community.
Set the

Tone

We tend to mark success by large attendance: when all the people show up, we feel we've done a good job. In pursuit of this success, we tend to fall back on the time-tested technique of leveraging our Hungry Howie's purchase order and providing a bag of snacks. But there's certainly more to community building than just that.

At larger institutions, students come to feel like just one tiny fish in a really, really big pond. Building community in a residence hall should be about creating a close-knit environment rather than simply providing amenities. By treating their halls like tiny institutions of their own, RAs can play a big role in fostering a warm and caring ambiance.
Space matters
No matter what you're doing with residents, the space used for it should be chosen and designed intentionally. The look and feel of the space matter, so don't plan to show up to an empty room and have residents feel welcome. Recognize that people need to feel physically comfortable before they can feel emotionally comfortable.
Let the physical space radiate the mood you want. If you're going for an event meant to cultivate feelings of coziness, then dim lighting with twinkle lights and furniture arranged in a circle are a few simple ways to make comfortable and warm. If you want people to feel excited and to be moving around a lot, adjust the space accordingly.
Limit attendance
Don't be afraid to put a cap on your event's attendance. Using a campus engagement platform makes this a piece of cake to manage because you can restrict attendance to a specific student group or residence hall. Attendance restrictions can let students know that an event is designed specifically for them, rather than being something that is simply open to them.
Use strong objectives
Having a sharp focus for programs and meetings with residents makes time spent together meaningful. Craft targeted learning outcomes to give purpose to conversations and help break the ice between attendees who don't know each other beforehand. These bring out shared interests and concerns which act as great jumping-off points for a deeper relationship.
An example of a program with a purpose was my "Oats and Openness" event. First, students went down a buffet-style line adding all the fixings to a mason jar for overnight oats. They grabbed a recipe to take home and then were welcomed to sit in a circle where we discussed handouts focused on intra- and inter-personal awareness in conflict resolution. This was a two-part self-care program that aimed to teach meal-prepping and communication in times of conflict.
Not to mention, a focused program is a great venue for RAs to develop their facilitation skills around a certain topic and may better play to the strengths of the student leader's style.
Be
Approachable
Just like promising pizza to residents won't automatically build a community, talking to them is a must! It's not necessarily about being cool, but rather about showing that you care about them, their thoughts, and their lives. And sharing your passions creates an environment where students feel more comfortable sharing theirs, too.
Be a whole person yourself
Being a student staff member makes for a busy schedule, but don't let that get in the way of doing what you love. Being a member of on-campus clubs and sports teams, attending campus activities, and sitting in the dining hall at lunch are simple ways to resist the tendency toward one-dimensionality. Share yourself with residents, take care of yourself, and don't give up doing things that cultivate joy for you.
Whether we truly realize it or not, we as student leaders really do lead by example. We show who we are by how we participate in campus life and what we do is one way of inspiring other students to get out there and discover what they love.
Bulletin boards speak volumes
RAs' "About Me" boards near their room doors and the monthly boards out in the hall do more than spice up the barren walls. About Me boards share personal information about our identities and can be updated more regularly to reflect our growing interests. Similarly, bulletin boards in the halls can foster inclusion of underrepresented populations and issues they face by serving as educational tools that foster awareness.
Value resident feedback
Using residents' interests as a springboard for future programming plans shows that their needs matter to you. Learning more about their experience on campus allows you to use your position to enact change by passing on their thoughts to your supervisor, for example. All of this requires face-to-face interactions that are purposeful and caring.
Focus Your

Interactions

We may have requirements for a certain number of resident interactions each semester, but that doesn't mean we should just haphazardly check off that box. Plan out your resident interactions in advance. A little forethought goes a long way — it helps the RA not feel frazzled and still allows them to present themselves genuinely. It might be planned to you, but it still feels spontaneous to the student.

Using the power of the small group allows us to transform our typical requirements into opportunities for building a connection.
Plan your interactions
Going door-to-door and catching up with residents is a great way to check in and see how things are for them with their roommates. This is one form of engagement that first-year students tend to get very excited about. When I do these, I often get a tour of the room and get invited to sit down as they update me on how classes and clubs have been and what the transition to college has been like.
Just chit-chatting can be a good time, but having a treat to give them can be an exciting touch that shows thoughtfulness on the part of the RA. It can also make the conversation flow more easily and can serve as a kind reminder of the interaction.
Don't be shy about getting crafty with these! From cuter version like "smartie pants" to a standard affirmation within a decorative border, you can convey your enthusiasm for their success! Even if they aren't home when you knock, you can tape your masterpiece to their door: it's a nice surprise upon their return and you can also follow up with them in passing. Just sign it so they know it's from you!
Photo Credits: (left) The Muddy Princess, (right) Tinselbox
Crash the party
If residents are using a shared space to play games or hang out, don't be afraid to crash the party.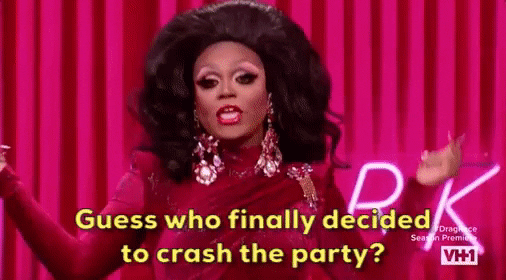 Interacting with them and their friends can be a blast. If they are just hanging around, bring a game, a frisbee to toss if it's sunny out, a kite to fly if it's windy, or even some Play-Doh to shape if it's rainy. The options are limitless, so make use of existing resources or order something simple and reusable!
Utilize your office hours
Spruce up your floor hours by announcing when you will be hanging out in your room and are available. You can invite them over to drink tea together or even set a time to walk to a favorite place on campus and hang out there. And when you are set to work the hall desk or be on duty, you can let your residents know when those times are and encourage them to stop by.
You can use the appointment tool on Google Calendar so that students can privately pick a time slot to chat. By displaying your availability, it feels welcoming and diminishes their concern that they'll be a bother. Be sure to set limited hours during times you'll be available and wouldn't mind meeting up. As great as a tool this can be for setting and enforcing boundaries, it can be easy to want to be available for longer than you really are or should be.
Stop to chat
Give yourself some extra time to get from point A to B and have a few thought-provoking questions on hand to engage on the fly.
It can be hard for students to go out of their way to reach out and seek support for what they're working on or going through, so being prepared to connect and being intentional during the time you have with them is key.
An example question that my supervisor advised me to use was "what are you about?" Providing students space to take ownership of and share their authentic selves is much better than a question we all ordinarily answer in the same way, every day, no matter what (like, "how's it going?").
Once I have built a relationship with someone and have been there in times of conflict, I want to be there to celebrate their triumphs. And it turns out that by a combination of one-on-one conversations and immersing yourself in their greater context and participating in what makes them happy, it's possible to become a part of their cheerleading squad and uplift them on the regular!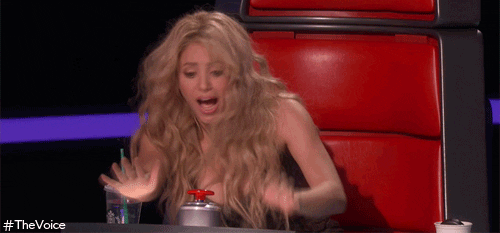 Conclusion
Being a Facilitator of Fun™ (as my co-RAs say) is serious business. One way to take it to the next level is by taking advantage of one-on-one and small group environments as well as ways to see the student as a whole person.
Share the ways you are putting this to practice at your home institution by tweeting us @HelloPresence!