Our first-ever company retreat/extended meeting/vacation/soul-search (depending on who you ask) was a lot of things. It was productive. It was energetic. It was unifying.
And like every retreat, it was in the middle of the woods.
And we accomplished quite a bit! Thirty passionate individuals cabined up and spent 72 hours brainstorming and bonding. That time yielded myriad potential ideas and directions for us to pursue in the upcoming year, which we can't wait to share with you.
Can you guess how we kicked it all off?
Nope, not a keynote (good guess though). Food, perhaps? T'was not! Maybe a teambuilder?
…Well, yeah. We did do that — Meghan Hakey led one of the most fun, dramatic teambuilders I've ever been a part of, and that's saying something given my years of experience planning college orientations.
But after the teambuilder, we jumped into an awards ceremony.
Gratitude and recognition are pillars of our company culture. We don't just preach respect, we actively work to practice it in the workplace.
Speaking for myself, I feel valued by every person at Presence: from the CEO and intern team to my supervisor and direct colleagues. It's a wonderful life feeling (…pardon the relevant holiday season wisecrack), and a humbling one, to come into an uplifting and genuine environment. One that celebrates and empowers me as an individual. For that, I am immeasurably grateful.
We believe that our most valuable resource will always be our people, and so naturally, we celebrate the accomplishments that make this group so vibrant and share some of that Presence love.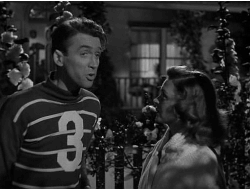 A few weeks back, a nomination form digitally circled our office. Each of us nominated different colleagues for a variety of awards — Classics like MVP and Most Growth, coupled with a few fun, random trophies as well, like Best Snapchatter. Votes were cast, decisions were made, and we kicked off the retreat by announcing those "paper plate award-winners."
So without further ado, we present to you…(drumroll please)…our 2017 Paper Plate Award* winners!
*"Paper Plate Award" is defined as written recognition presented on the backside of a paper plate. Sometimes a symptom of award-ceremony-planning procrastination, or forgetting the actual awards in the office, remembering only once we arrived at the retreat location.
MVP of the Year
Jesse Anderson, Senior Full Stack Engineer
"Awarding Jesse with the "Most Valuable" award was funny because the first word I would use to describe Jesse would be "invaluable." His impact on this company over the past year is, effectively, immeasurable. The product has simply blossomed with Jesse's increased involvement. His immense talent as a programmer, however, is dwarfed by his commitment to cultivating new team talent and promoting a culture of growth and learning. Presence as a company and a product would be unrecognizable without 'The Professor,' Jesse Anderson."
— Jacob Crescent, Front-End Engineer
Best Team Player
Franklin Alves, Happiness Expert
"I am extremely lucky to call Franklin my colleague and one of my strongest support systems at Presence. Whether we're bouncing ideas off of each other, or he's jumping into a customer chat to assist with a forms question (or even building full-blown forms for me and our customers), I can always count on Franklin! He goes above and beyond to make my team and our customers feel valued and he is one of the most sincere team players I have ever met in the workplace. High five, Franklin!"
— Alex Pearson, Happiness Expert
Best Teacher
Andy Gould, Director of Campus Development
"Andy is always lifting you up, making you laugh, and more than anything, helping you believe in yourself. He gives so much of himself to others, and we're incredibly lucky that he's a part of our company and our lives. We love you Andy!"
— A.J. Guedouar, Engagement Specialist
Best Office Dog
Carob, Dog
"Carob is beloved by everyone in the company because of his tender demeanor. Somehow he always knows just the moment you need him to come by and give you special attention. My personal favorite is when you kneel down and he hops up on two legs and gives thoughtful hugs."
— Andrea Castañeda, Campus Outreach Coordinator
Most Growth
Jacob Crescent,Front End Engineer
"Jacob has come a long way since he started at Presence. I've seen the Jacob transform the acute frustration of working on difficult tasks into opportunities to build his chops as a developer. With each feature he tackles declared 'done,' I've seen him ready to learn and apply his new knowledge to bigger, more challenging problems."
— Jesse Anderson, Senior Full Stack Engineer
Best Snap(chat)
Franklin Alves, Happiness Expert
"As a Happiness Expert, Franklin habitually makes people smile, but his Snapchats take that to the next level. He has an eye for seeing the humor in life and captures and shares those funny moments that will brighten your day."
— Tricia Timney, Campus Outreach Coordinator
Most Heads Down
Lindsay Murdock, Engagement Specialist
"Lindsay's ability to focus in our lively office is remarkable. She puts those headphones in and hits her goals hard. She's always willing to break stride to help out a teammate, and somehow unfazed, jumps right back into her projects. She has been able to make the fun and noisy environment of a startup sales floor into a productive zone of meeting deadlines and building meaningful relationships with her clients."
— Madeleine Streilein, Campus Development Intern
Most Heart
Devin Alexander, Campus Outreach Coordinator
"From spreading holiday cheer to lending his booming voice in a passionate, crucial conversation, Devin always give our team his all! Since joining the team in January of this year, he's brought our team closer together with the random pastries he brings in "just because" and with his ears and mind open to support a teammate in need. Next year is sure to be a wild ride, and will be even more awesome thanks to Devin!"
— Meghan Hakey, Engagement Specialist
Best Friend
Jacob Crescent, Front End Engineer
"Loyal. Dependable. A great listener. Has a great love for catching frisbees. These are all things I would use to describe my dog. They are also how I would describe Presence's 'Best Friend' recipient, Jacob Crescent."
— Zack Holloway, Backend Software Developer
Most Above and Beyond
Lindsay Murdock, Engagement Specialist
"For years Lindsay has been first to arrive and last to leave, working weekends and taking on whatever is thrown her way. While being super involved in the community and pursuing personal passions, she's still managed to lead the team in production over time. Lindsay is the original badass."
— Andy Gould, VP Campus Development
This year was one for the books! We're so fortunate to be able to work with one another, and are excited about bringing more people on to the team in the upcoming months. If you're thinking about a career in edtech, have an entrepreneurial spirit, or want to solve some of the most important challenges in student affairs, we're hiring! Check out our careers page and give us a shout.

P.S. Any neat ideas or suggestions for paper plate awards? We'd love to hear what you've got! You may even get a shoutout in our roundup next year for your creativity. Tweet them to us, @HelloPresence.