Our language practices are unmistakably great indicators of inclusivity.
Chances are, some of your students have had their identities ignored or misunderstood at some point by their peers or staff at your institution. Although there are so many dimensions of identity that this can happen on, gender is the one I'll focus on here.
You hopefully try to keep an eye toward social justice throughout your work. You've probably tuned in to some big projects that institutions have taken on aimed at gender inclusion  — including non-gendered bathrooms, safe spaces, health services, athletics programs, and records processes.
I'm sure you also realized that putting these process changes into place takes time, authority, and financial resources.
But, outside of those large-scale projects, there are plenty of ways for student affairs professionals and student leaders to foster a culture of inclusion. That's through things like amending daily language practices, examining unconscious biases, and designing inclusive and educational programming.
You might be thinking, "Well, I already do all this, so how can I take my practices to the next level?"
In this post, I'll share some concepts essential to gender inclusion and ideas to jumpstart inclusion-focused support for your student leaders. Let's begin!
Educating

students

When you present inclusivity as something to strive for, it might be unclear what you're really envisioning. Are your student leaders on the same page? You can set the stage in training sessions and meetings with activities that challenge students to examine identity and privilege.

Combatting gender-based discrimination is not only about eradicating misogyny. We must recognize the oppression of trans, nonbinary, and gender-nonconforming folx — as well as the opportunities we have to empower, affirm, and uplift people with these identities.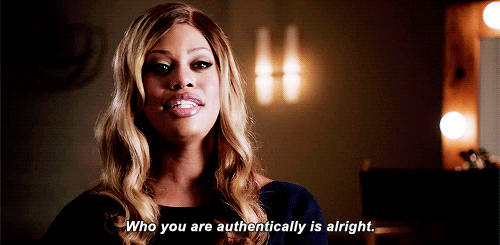 It's important to convey that gender identity exists on a spectrum rather than on a binary and is distinct from biological sex, gender expression, and sexuality.
An inclusive environment promotes everyone's success and shouldn't just be a priority when it's the "right" time or when certain people are around; you might know when that is. For example, asking about names is not only a good approach when working with transgender students, but is also applicable for students who may prefer to go by culturally-significant names, nicknames, or middle names.
Systematic discrimination takes agency away from people simply based on their social identities. That's why it's essential to hold space for people to understand, define, and proudly share their identities.
It's also important to make open environments free from pressure. Student leaders should take an approach that is respectful and that honors everyone's privacy so that everyone knows that it's an option, rather than a requirement, that they share. This means, among other things, that facilitators must obtain each participants' permission before sharing any personal information. Reminder to advise student facilitators of this.
8 strategies
There are plenty of ways your students can be gender-inclusive in their work, from the ways they navigate everyday interactions to the focuses of their programming.
1. Normalize pronoun sharing
Student leaders tend to know and talk to a lot of people. And to get those relationships started, they have to introduce themselves — to their organization's members, their residents, faculty, and staff. No matter what medium it's through, they can share their names and pronouns.
They, just like professionals, can include their pronouns in their email signature, mention their pronouns in icebreakers, and wear pronoun buttons. You can encourage them to include their pronouns in social media bios, too.
2. Ask for  names and pronouns
When a student leader gets a new club member or resident, collect their names rather than printing out an automatically generated roster. This can ensure that you'll refer to everyone by what names they actually go by.
Also, rather than addressing an email's recipient by the name in their email address, student leaders should give them an opportunity to share their name — either by explicitly asking or waiting for them to reply with a signature.
As RAs prepare to make door decorations and send out welcome emails, you can encourage them to include a form in which they ask residents' names and pronouns. Be sure to make the form open-ended or include an "other" options as students might have pronouns you're unfamiliar with.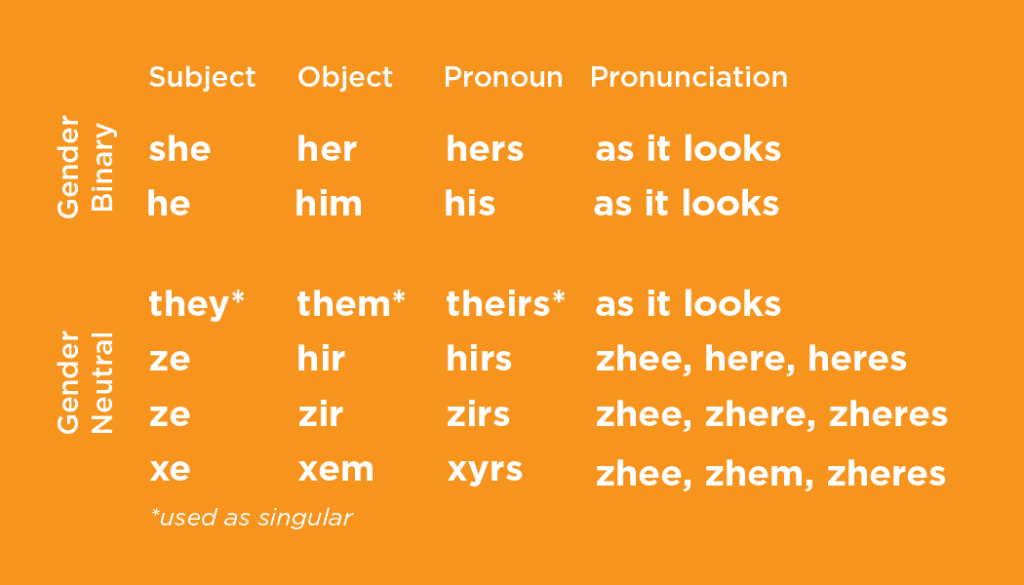 Also, keep in mind that families may visit and the student may not be out to them. In such a case, students may want their given name on their door upon their arrival, but then RAs can stop by later on to deliver decorations with their chosen names.
You can do this for your student leaders, too, by asking for names and allowing them to have multiple name tags.
And remember to keep all door decorations gender-neutral or based on interests you know residents have. Don't assume, for example, that a male student loves sports or a female student would like their door covered in pink glitter.
3. Create resources for learning
When student leaders interact with their peers (through tabling, going door-to-door, or by posting bulletin boards), they can work to make these moments educational.
This isn't to say that they need to be instructional moments wherein student leaders become artificial and belittling toward other students (what we may think of as "teaching moments"). But students can take advantage of a collaborative, peer mentor framework for learning about gender identity.
Providing a safe, thought-provoking opportunity to explore preconceptions, as well as to build knowledge together, is valuable for everyone involved.
By giving out pronoun cards, for example, students explore the concept of gender pronouns and may learn about pronouns they have not heard of before. They'll also get practice using them in everyday language and, thus, contribute to the community's inclusive culture.
Students can also spark conversations by wearing or giving out apparel with witty sentiments about gender — such as this "Pizza rolls not gender roles" shirt, this "Don't assume my gender" sweater, or these mugs.
You might also encourage your student leaders to promote any resources on campus that support students in exploring gender. Students can also create a calendar and organize rideshares to local talks, marches, movie screenings, and other events.
Doing this sort of work transforms the environment of the residence hall or the student union into spaces where people feel welcome to express their ideas. Getting student leaders involved in these practices expands their roles into activist work — far beyond the scope of planning events or ordering pizza.
4. Make your spaces inviting
Student leaders can create inviting spaces within the programs they host in simple, but highly meaningful, ways. Here are some suggestions.
DIY pin making
Students get an affirmative experience of decorating and displaying their pronouns on a pin, which they can then put on their backpacks, outerwear, or wherever they choose. Stickers are great for laptops, tablets, or water bottles.
And it's not just about providing trans, nonbinary, and gender-nonconforming folx a space to bring their identities to the forefront; when cis people make pronoun pins, they normalize the process of asking for and sharing pronouns — building a sense of solidarity within the community.
Are you rocking your pronoun button today? #DIS2016 pic.twitter.com/Vm8Kw8Pwzn

— The Center ISU (@TheCenterISU) August 19, 2016
Movie screenings
Watching a film not only sparks discussion about its themes, but it also gives students media representation. It can give them someone to proudly relate to. Here's a list of movies you might consider, including documentaries and fictional tales. Or, here's a list of podcasts, too.
5. Market events to everyone
Consider how you might be using gender stereotypes to inform your programming. When consciously or not, you might be targeting the marketing of many events toward just one gender.
Instead, your advertising should be gender-neutral, conveying that all people are welcome. Be careful in the way you speak with student organizers about expectations, so you don't imply that only men or only women will be interested in attending.
Athletics is a prime example since it's predominantly presented as an interest of masculine men, excluding other gender identities and expressions. So, with any athletics event, keep an eye on how it's being marketing, where it's being held, who will be receiving the messaging, and what the environment is like.
This is also true of events involving baking, makeup, or spa services, which are traditionally marketed towards women. Keep in mind that people of all genders might adore these, too.
6. Address people gender-neutrally
When addressing a crowd or talking about a single person, you can take thoughtful steps to not assume people's genders.
You can address a group of people as "y'all," "everyone," "group," "team," or "folx," rather than "you guys" or "ladies and gentleman." Be careful not to use binary terms, even if you assume everyone is of the same gender. For example, don't refer to the members of a women's soccer team as "ladies." Some members may be nonbinary, transgender, or prefer a different label for a variety of reasons.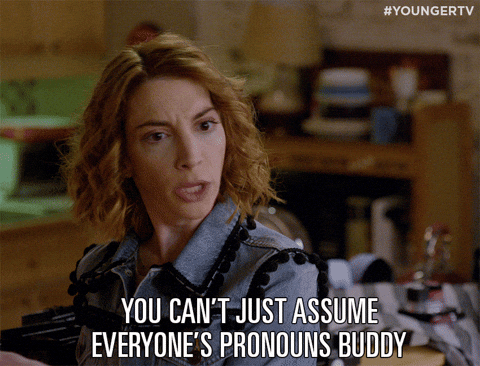 And, you can refer to another person using they/them pronouns rather than by assuming that someone uses she/her, he/him, or any other pronouns. Even better, use their names, rather than pronouns, until you know for sure.
7. Celebrate Women's History Month
March is Women's History Month, and that should mean you uplift and celebrate all women. If you incorporate lessons and stories from women throughout history, examine the diversity of their identities. Are you only mentioning cisgender, white women?
Consider using the month as an opportunity to highlight women whom many students probably haven't heard of previously. GLAAD has some great resources, and this list highlights transgender and non-binary activists.
Most importantly, ensure that students have the space to converse about all sorts of women and aspects of womanhood. Solicit input from all women on your campus, not just cisgender women or those who express "typical" female gender norms. 
8. Recognize other holidays
Recognizing holidays — and there's a whole bunch of holidays — can be a great way to bring awareness to worldwide issues and discussions. Coming Out Day, Trans Day of Visibility, and Trans Day of Remembrance are just a few.
You can celebrate Coming Out Day by setting up a fun, decorated door for students to walk through.
Miami University students showcasing their pride
This should be balanced with events that recognize the difficulties many people face when coming out. Also, be mindful that some students — as proud as they are of their identity — are not out. They may worry about disapproval from family, condemnation from religion groups, or other factors that prevent them from coming out safely. But they are no less brave or wonderful because of this.
Trans Day of Visibility is another great day to celebrate. Encourage students to share their own stories and to listen to others'.
For Trans Day of Remembrance, hold a space for students to process their emotions and to reflect on the frequency of violence and hatred that is experienced by members of the trans community. Keep in mind that some of your students may know victims of transphobic violence, so that this might be a tough day for them.
June, aka Pride Month, is another time to celebrate gender and sexuality diversity, but because a lot of students are away over the summer, it will take some planning to integrate Pride celebrations into programming throughout the year — while also acknowledging ways to celebrate during June itself.
Many institutions celebrate Campus Pride Month in April. Check out these ideas and resources from Penn State, the University of New Hampshire, and the University of Miami.
How else do you promote gender inclusiveness? Drop us a line at @HelloPresence.