Do you want to know the worst phrase in higher education history? "Because that's how we've always done it." 
Okay, it may not be the worst phrase but it definitely has never sat well with me. I don't know if it's the indifference or lack of innovation laden in the sentiment, but this phrase annoyed me even before I became a student affairs professional.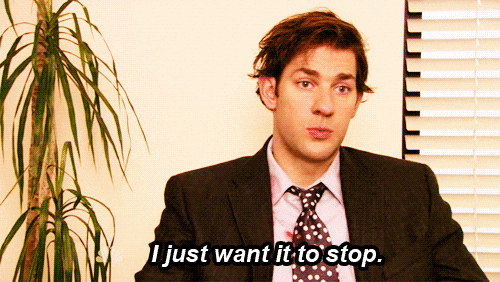 I came into the field as a mover and shaker. If there was a process that could be done in a more efficient way, I'd try to do so. Or, at the very least, I'd exhaust myself with trying to understand the historical context behind the current procedure. 
Now, there are many folx out there with unwavering defenses for the ways they do things. You may work for someone who often says "but that's how we've always done it."
But as the wise Bob Dylan once sang: The times, they are a-changin'. We are living in a very digital world. How we interact with one another, do our jobs, and build relationships all have digital components. 
This extends to students, too. Our Generation Z students, born between 1996-2010, have practically been raised on the internet and on social media. A recent study by McGraw-Hill found that 61% of college students say that technology even helps them engage with course materials. 
When  I worked in an office that was using outdated processes, I was lucky to have a supervisor who was supportive of my attempts to go digital. But before I could implement anything new, I had to be strategic and make a game plan.
So, here are four tips to help you build your case for investing in software.
4 Tips
1. Reflect on your current processes
You'll need to present your request in a prepared, reasonable manner. Specifically, you'll want to be able to explain how digital tools will help you reach your short-term and long-term departmental goals. (Such as OKRs!)
This requires some reflection. No matter what functional area you work in, there are surely plenty of things in the day-to-day aspects of your job that could be done more smoothly, easily, or efficiently. 
Here are a few questions to ask yourself:
What do our administrative processes look like now and how does everyone feel about them?

Who is impacted by the way we currently do things?

Who will benefit from an updated process? 

What do our surveys, forms, and other documents currently look like? How do we administer and store all of these things?

What does gathering and assessing data involve in your office? Are we getting enough data and insights from our current methods?
What does our approval process for big purchases involve?

How much time do all of these tasks take, and does the time spent align with our job descriptions?

In what ways could we more effectively use our time?
Once you assess your current challenges, you can start compiling your dream list of solutions. 
Think about all the things you would want out of your dream software. Don't limit yourself when making this list; you can narrow it down to the non-negotiables later.
2. Do your research
The number of software options available can be overwhelming. Some existing tools only focus on one function while other companies offer a myriad of capabilities. 
Before you talk to your supervisor about wanting a new digital solution, you need to research what is currently available on the market and compare and contrast everything.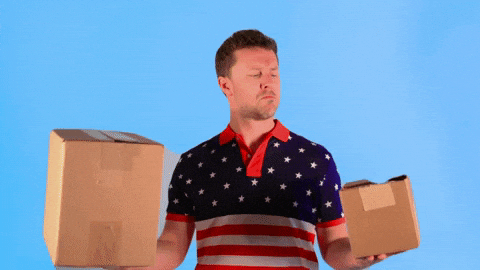 But where should you start? First, you'll need to consider your priorities and be honest about the purpose of the software. For example, do you need something to help you stay organized? Or are you trying to develop a co-curricular framework and need help tracking student progress? Or do you want a tool that streamlines all of your marketing and media efforts?
Keep your goals in mind while you compare and contrast features, support, and prices. Try not to get too distracted by flashy, super comprehensive tools that claim to do everything. It may not make fiscal sense to get excited about fancy capabilities you'll never actually use. What matters most is finding the software that best fits your needs. 
Doing your research before you talk to your supervisor will prepare you for any and all questions they may have during that conversation. 
3. Build a sound budget proposal
So you've recognized that you need software, you found a few products that you like, but then you hit a wall: Your budget. "We don't have the funds" is another common student affairs objection.
Trust me; I know what having a tiny, nearly non-existent budget, feels like. But I also know that people will put money into the things they deem to be priorities. 
Before you ask your supervisor to show you the money, consider all the financial challenges and opportunities. Perhaps you can reallocate money in your current budget to cover the costs. As long as it's ethical and doesn't break any institutional rules, rearranging funds could help you find that the budget will indeed work well for you!
You also could try researching educational grants. Grants are a great way to help pay for tools that will enhance the student curricular and co-curricular experience. 
But note that grants have eligibility requirements and specific rules on how the money can and cannot be used. So, be prepared to dedicate a lot of time to writing grant proposals, or better yet, partner with a colleague who has grant writing experience. 
See what grants exist by doing a quick Google search or check out what your school qualifies for via the U.S. Department of Education. Pearson also has a helpful grant search tool.
Lastly, consider if any campus partners might be interested in working with you. If you're experiencing challenges due to a lack of digital resources, chances are there are other offices are too. 
The best way to start these conversations is to reach out with the intention of listening and learning about your colleagues' experiences. Depending on the power structures of your campus, some folx will be able to have more candid conversations while others may have to be more strategic. 
Find out which other offices are navigating similar pain points and explore the possibility of sharing the cost of digital solutions. If a tool is transformational, people will definitely want to get on board.
Still struggling to secure buy-in from campus partners? We have some tips on that here.
4. Prepare for the Big Ask
So you've done the reflection, research, and built a proposed budget. It's now time for the final step: Convincing your supervisor… AKA the big ask! 
If you find asking for time off to be anxiety-inducing, asking for money or for the approval to begin a formal acquisition process might be even more overwhelming. But don't worry; You've prepared for this conversation. You've got this!
You might be lucky enough to accomplish your goals via an informal conversation or a quick email. But let's be real: For most folx, these types of conversations are rarely one-and-done; it will require several conversations. 
How you present your big ask should depend on your supervisor's learning style. Maybe they're data-driven and just want the facts. Perhaps they're convinced by stories and love a good presentation.
Here are a few ways to make the Big Ask:
A formal presentation on your own

A presentation with several campus partners who'll also benefit for digital solutions

A report showcasing evidence and data

A personal story, with evidence from other institution
You could also invite your supervisor to research digital tools alongside you and/or schedule a demo together.
No matter what, make sure you understand what factors drive your supervisor's decision-making process. Then, align your vision of the software use with the overall vision for the department or division.
A former supervisor of mine once told me, "We are a Plan C organization. We are ready for Plan A and Plan B. But if C decides to show up, we'll be ready for that, too." 
You've reflected on your needs and challenges, conducted research, and strategized budgeting solutions. You have prepared to answer all the questions your supervisor might have. But most importantly, you should be confident enough to handle whatever outcomes come next. 
And if you need help getting your research started, my Presence teammate Jodi suggested some items for your digital toolbox here.
How have you gotten your teammates on board with digital tools? We'd love to hear your story. Tweet us @HelloPresence and @Meg_Roll.