No student should face violence on campus. 
Unfortunately, one in five women will be raped in college and one in 16 men will be sexually assaulted. Members of the LGTBQIA+ community face even higher rates of violence. 
Many institutions are taking steps to address violence on campus. There might be a small group of dedicated violence prevention professionals at your institution working to end violence and harassment. Or, it might be an issue that you've been assigned to address, even if it counts as "other duties as assigned". 
As a violence prevention specialist and campus victim advocate, here are my suggestions for ways to support our efforts. And if you don't have a violence prevention office on your campus, you can use this guide as a starting point for understanding violence prevention. 
8 Tips
1. Educate yourself on harmful myths and never blame the victims
Unfortunately, rape culture is our reality, and as a result, all of us have internalized harmful myths about violence. 
College campuses can be particularly intense breeding grounds for rape culture, due to the power differentials and hierarchies —  between student-athletes and their non-athlete peers, faculty and students, and supervisors and supervisees. 
To help end violence on your campus, begin by recognizing and challenging myths that rape culture perpetuates. I recommend reading Asking for It by Kate Harding or Blurred Lines: Sex, Power, and Consent on Campus by Vanessa Grigoriadis.
Understand that no one ever asks to be assaulted. Victims of rape are more likely to be raped by someone they know (including a friend or romantic partner) than by a stranger. Don't chastise a victim for how much they drank, what they were wearing, or for any other behavior. 
Perpetrators of violence can seem like "good people". It's not easy for anyone to leave an abusive relationship, and people of all genders, not just women, can be victims of assault. Above all, understand that violence is never the fault of the victim. 
Rape culture myths make it harder for survivors to come forward and receive support. Moreover, people can perpetuate violence more easily when rape myths are accepted by their community members. They perceive that they live in a culture tolerant of their harmful behavior. 
Take action by challenging these myths. When, for example, a colleague says, "She shouldn't have been drinking so much, or we wouldn't have to find this student a new room," challenge them by saying, "It would be a better world if people didn't hurt others, no matter how much they drink."  
Participate in campus events designed to end these attitudes like Denim Day or The Clothesline Project. Show up, engage, and show that you won't tolerate myths about violence.
2. Act within the appropriate level of prevention
You'll probably frustrate your campus prevention experts if you view prevention as a box that can be checked merely by having students view a PowerPoint presentation. While the information covered in such presentations may be important, this approach is likely not effective.
Instead, learn that there are different levels of prevention and support and create or support robust programs to champion these efforts on campus.
Primary prevention stops violence before it can happen. You can embrace primary prevention by helping shift your institution away from a culture that's permissive of attitudes and beliefs that perpetuate violence.
For example, implement or collaborate on a program that educates participates on how objectifying women manifests violence against them.  A great example of this type of program is Mentors in Violence Prevention, an evidence-based training model for men on how to dismantle rape culture. 
Secondary prevention teaches participants how to recognize violence and stop it. You can support your campus prevention partners by supporting bystander intervention programs like Bringing in the Bystander, Step Up, or Green Dot.  Find out what secondary prevention programming is already offered to students and ask how you can support those efforts.
Furthermore, don't hesitate to intervene in situations that may lead to violence. If, for example, you are leaving campus after a late-night event, and see what looks like a sober student directing a seemingly drunk student down the street, intervene by checking on them or calling your campus or community police. 
Tertiary prevention involves post-violence support for victims. Assist prevention staff by understanding the Title IX policy on your campus and help students demystify it. You can further support colleagues in this area by knowing how students who've faced violence on campus can get connected to resources. 
When student affairs professionals understand all the levels of prevention, their violence prevention colleagues will sing their appreciation. 
3. Connect with us before you plan your prevention event
Violence prevention works best when students engage with it in many ways. So, in addition to planning our own programs, violence prevention staff like me are always excited when other offices host events focused on ending violence. 
In fact, we would love if you'd connect with us before you plan your event! We can let you know what methods are most beneficial and will best complement our already robust programming calendar. 
We can also let you know what methods are no longer considered best practices. For example, while the Tea and Consent video may seem groundbreaking, violence prevention specialists like myself will explain how it's too simplistic. Instead, we could help you implement a prevention programming that is evidence-based and specifically geared towards the students your department works with. 
4. Partner with us year-round
Well-meaning professionals and students are sometimes super excited to partner with their violence prevention office during Domestic Violence Awareness Month (October) or Sexual Assault Awareness Month (April). 
However, during those times, our offices are often stretched to the max with events we've already been planning. So, we value partnering with different offices throughout the entire year on a full spectrum of violence areas. 
Don't pigeonhole your efforts into just a few months. But if you think it will be most beneficial to host a prevention program in October or April, reach out to your prevention experts at least six weeks in advance, in order to give them time to collaborate meaningfully. 
5. Recognize the full spectrum of violence
In recent years, it seems like a magnifying glass has been focusing in on sexual assault on college campuses. It's good that this issue is receiving media and administrative attention after decades of being ignored. However, our colleagues need to recognize that violence prevention encompasses much more than sexual assault. 
We are working to prevent all harassment and violence. This spectrum includes sexual harassment, dating violence and manipulation, emotional and financial abuse, stalking, sexual assault, and all other forms of gender-based violence or discrimination. Collaborate with your prevention office on all of these — not just on the prevention of sexual assault.
6. Understand the many intersections of violence
Our most vulnerable students experience the highest rates of violence. Transgender, lesbian, gay, bisexual, and disabled students, as well as women of color, are all more likely to face violence than their peers white cisgender straight peers.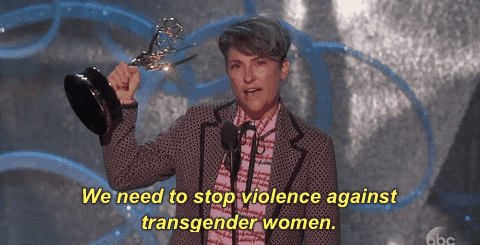 Become an ally to these students in order to support both them and your prevention staff. Make it clear to all students that you are an advocate for them and won't tolerate violence on campus. When you build trust-based relationships with prevention specialists on campus, your students will see them as a resource, too. 
Work with your prevention office to create programs and resources that specifically support these students. For example, the UW-Madison Gender and Sexuality Campus Center includes a healthy relationships section specifically geared towards LGBTQIA+ relationships. 
7. Support and advocate for mandatory programming
It's easy to commiserate with students who complain about mandatory programming. But such programming is an essential component of prevention efforts on campus. 
Mandatory programming exists on campuses in many forms. Students at my institution, Marquette University, are required to take Everfi's Sexual Assault Prevention for Undergraduates before classes start. And within the first six weeks of the semester, they must attend a presentation on Bringing in the Bystander, which is led by a peer educator.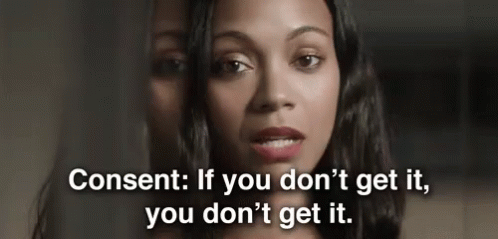 If you have mandatory programming, emphasize during it that students will be taken seriously if they come forward about witnessing or experiencing violence. The content of your mandatory programming can also show students what issues the institution cares about. Support mandatory programming by understanding its significance and be able to explain that to your students. 
You can also support mandatory programming by assigning RAs to check in on their residents' progress or by having them remind students when mandatory programming needs to be done.
If your campus doesn't have any mandatory violence prevention programming, connect with your violence prevention staff to see if it would be helpful for you to advocate for this. 
8. Attend trainings whenever you can
Shifting campus culture around violence prevention relies on educating staff and faculty, not just students. If your prevention team hosts a speaker or training, attend it! 
If you're in a supervisory role, encourage your staff to attend the event and make space for them to do so. Start conversations in your next staff meeting about what you learned and how you can implement ideas into your day-to-day work life. 
Successful violence prevention on campus will not end with big actions from the few prevention staff on campus. Your campus will only become safer when every single person commits to taking small actions to end violence every day.
My favorite thing about working in violence prevention is knowing that I make a difference in the lives of students by making our campus a little safer. By taking some or all of these actions, you can feel that way, too. 
How have you supported the work of violence prevention specialists at your institution? What questions do you still have about this work? Chat with us @HelloPresence.