One of the downsides of working in student affairs is that we often work in silos. 
Departments have their own agendas, ideas, and budgets. And once the fall semester begins, it's full steam ahead. With so much going on, it's easy to lose track of what everyone else is doing across campus. 
When I worked in housing, I oversaw the first-year residence hall. With so much of our student engagement focused on our first-year students, I felt like my programming calendar was constantly competing with that of other offices. 
I would get frustrated when RAs felt like they couldn't host their programs if other events were happening at the same time. But I realized that, at the end of the day, all of the offices had the same goal: To serve our students and help them succeed in and out of the classroom. 
What I needed was to shift my approach; I needed to embrace collaboration.
Why is collaboration important? 
Collaboration involves not just one person doing all the work, but rather, shared ownership and responsibility among a team. I've learned that some of the most successful programs happen when campus partners break out of their silos to join forces. 
Collaborative programming has many benefits, including:
Allowing for the cross-pollination of ideas

Creating more access to funds through combining budgets

Increasing efficiency and encouraging active participation

Building healthier work relationships across departments

Expanding knowledge and skills for staff and students
So instead of six separate late night breakfasts during finals, folks can combine efforts! You'll save everyone time, energy, and money.
How do I start programming collaboratively?
When I transitioned into working at a new institution, I  knew it was vital for me to establish a new network of friends, allies, and support systems.
During my first few weeks, I visited different offices, introduced myself, and spent time listening and learning from folks. I wanted to understand the campus culture and learn as much as I could about my new student affairs division. 
This was a great way for me to identify which departments I wanted to collaborate with. You should do that, too! Check out if online events calendars, scope out their social media accounts, or peep their student engagement portal to see what programs they've hosted in the past. 
Next, look up their staff roster to see who the best person would be to reach out to. Do you have a pre=existing relationship with anyone on staff or are you reaching out to someone brand new? Either way, you can send them a quick email, call them up, or even stop by their office to let them know you'd love to partner on a future program. 
If you have a specific program in mind, include that in your outreach. Or let them know if you want to come up with a new idea together. Remember, everyone has hectic schedules, so be open to whatever happens next.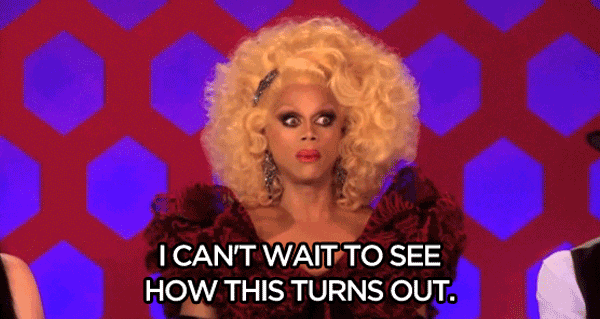 Once you get a "yes", you can begin planning your program together. Don't forget to be clear and direct with your communication from the very beginning. Set up a designated time to meet in person to discuss expectations, deadlines, logistics, and of course, budget. Utilize online organizational tools like Asana or Airtable to delegate tasks and keep everyone accountable. 
Now that you've set yourself up for success, here are seven of my favorite collaborative program ideas:
7 Program Ideas
1. Late-Night Breakfast
Possible co-collaborators: student activities, dining, any group of faculty or staff
Examples: Carthage College, Marieta College, Longwood University
A programming staple across the country is the finals late-night or midnight breakfast. Often spearheaded by student activities, student affairs professionals partner with faculty and staff to serve as waitstaff during the event.
Oh, what I would give to see my former professors in chef hats…
2. Stress relief dogs
Possible co-collaborators: the library, counseling, wellness, housing, community partners
Examples: UC Riverside, The University of Pittsburgh, Dartmouth College
Thanks to their stress-relieving benefits and undeniable cuteness, therapy dog events during finals have become a trend in the past few years.
Although it's most commonly hosted by counseling and wellness offices, any department can host their own stress dog program… with the help of local certified therapy animals. Some departments, like the Yale Law Library, even have a therapy dog "in residence" all year round.
Having dogs at your programs is a surefire way to ensure attendance!
3. Shark Tank
Possible co-collaborators: the business school, alumni relations, community partners
Example: College of the Holy Cross, Nova Southeastern University, Purchase College
Who doesn't love the tv show Shark Tank? Well the folks at the College of the Holy Cross sure do. During Holy Cross' Entrepreneurship Week, the school's Ciocca Center for Business, Ethics and Society hosts a Shark Tank-style competition for students to pitch ideas to a panel of alumni judges. Successful pitches can earn up to $3,000 in funding, mentoring opportunities, and more. Talk about an impactful program!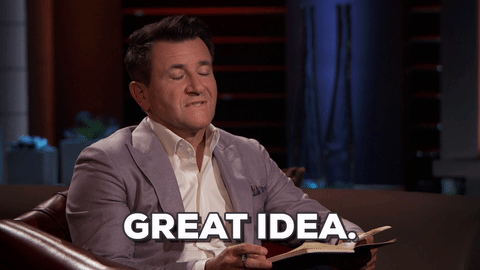 4. Pride Week
Possible co-collaborators: the LGBTQIA+ center, student orgs, the student programming board, the multicultural center, graduate programs
Example: Clemson University, Lansing Community College, Oakland University
Pride should be an interdepartmental affair. This time serves as an opportunity to affirm LGBTQIA+, students, faculty, and staff. From intentional dialogue, keynote speeches, and queer movie screenings to amateur drag, balls, and pride prom, schools — like Clemson, LCC, and Oakland – do a great job at curating a well-balanced week (or month) of education and celebration.
5. Canstruction
Possible co-collaborators: Sustainability, food pantry, architecture school, engineering school, and local community food banks
Example: Penn State, Purdue University, Drury University
Canstruction is a non-profit organization that partners with institutions to address food insecurity in a unique way. Individual students or student groups create elaborate structures using only cans — with the caveat that all materials must be donated to the university food pantry or local community food bank. 
Canstruction programs can be a joint venture between the office of student involvement, the campus food pantry, sustainability, and even academic areas like architecture or engineering schools. The event is open to all students and can be a competition or an exhibition. 
6. Summer Jobs Fair
Possible co-collaborators: new student and family programs, career services
Example: University of Arkansas, Highline College, Northern Michigan University
Looking for a summer job, internship, or leadership opportunity can be a struggle; it sure was for me. So, as an undergrad student at the University of Arkansas, I helped create the first-ever On-Campus and Summer Jobs Fair. 
This fair is designed for students seeking part-time, work-study, internship, and research on-campus positions available throughout the year and during the summer months. I'm proud to say this program is still alive and well. It's now a collaboration hosted by New Student and Family Programs and Career Services and is open to all departments to participate.
7. Coffee & Community
Possible co-collaborators: transfer student support office, faculty, and staff
Example: UC Santa Barbara
Not all collaborations have to be elaborate or have a big budget. A little coffee, a cozy space, and quality conversation can go a long way!
UC Santa Barbara hosts a Coffee & Community program wherein transfer students and faculty can swing by for to enjoy free coffee and connect with one another. Whether you are trying to connect with an underrepresented group on campus or trying to get more folks to come by your office, thoughtful events like this will help you build community.
When SA pros break out of their silos and work together, relationships are strengthened and trust is built. Collaborative programming allows SA pros to provide stronger support for one other — which, in turn, leads to better support for their students.
How do you collaborate with other campus offices on innovative programs? We'd love to hear your stories @HelloPresence.