Assessment: The part of the job we love to hate.
It's that one word that reminds us of how we felt about eating vegetables when we were young.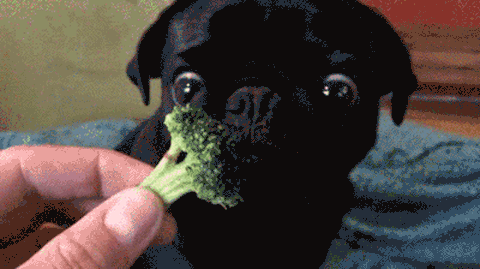 Hopefully, we have grown to love those vegetables, because we now know (and care) about the vitamins and nutrients they provide us. And hopefully, this post will provide you with a framework to understand, appreciate, and use assessment more frequently and intentionally in your work.
So, What Does Assessment Even Mean?
To assess refers to evaluating or estimating the ability or quality of something or someone. It's like getting an appraisal of a car before you buy it to determine if the car is worth the price tag. You make sure that the appraisal is detailed; every dent, stain, etc. is used to evaluate its worth.
In education, assess refers to students evaluating our programs and services. Were they satisfied or dissatisfied? Did they learn anything? What did they learn? Therefore, assessment becomes this idea of supporting learning based on the programs and services we offer. As new generations of students walk on our campuses, the responses of the assessments will change, and we have to be ready!
In 1998, John Cowan wrote that "assessment is the engine which drives student learning." Which basically says that without assessment, we won't be able to understand what motivates students to learn or how they learn.
Using Simon Sinek's Golden Circle to Articulate Assessment
So, this great guy named Simon Sinek wrote a book called Starting With Why. In this book, he basically talks about how leadership is inspired by understanding their purpose (why), processes (how), and results (what). This book has been beneficial for leadership and inspiring change. It always has been a method I have used to discuss assessment to a diverse group of student affairs professionals.
This concept allows professionals to understand that everything must be intentional. Assessment helps us determine how intentional we are about student learning. It is important to understand our why, which could very well be our mission (university, division, and department). This, I believe is the beginning stage of articulating the importance of assessment.
Next, the programs and services we provide our students demonstrate how the intentional actions we take to realize our mission. Lastly, the feedback from students based on outcomes (learning or operational) become what we do, or the proof of our mission in action.
The Assessment Cycle
The assessment cycle is straightforward. First, you set your program, service goals, and outcomes. What do you want the students to learn?
Second, create a way to evaluate the students based on your goals or outcomes. How did the students perceive the program or service? What did they learn, if anything?
Third, review the results. Then, based on student feedback make changes accordingly. Fourth, do it all over again with the changes in mind. That's it! Simple enough, right?
If not, think about your daily routine in the morning. You follow it knowing the outcome each time, but what happens when your outcome is different than what you planned for? You make changes to your routine in order to achieve your original outcome. That's it — you've done assessment.
Take a look at what you are doing, based upon the outcome you want, and make changes as needed.
You know what they say about doing the same thing over and over again and expecting different results? Assessment helps you never have to do that again.
Creative Ways to Embrace Assessment
Assessment Hour
Host pop-up sessions related to assessment around campus for 1-2 hours so that questions can be answered. The more visible you are about assessment and its role, the more likely staff and students will be to adjust and adapt.
Roundtable Discussions
Host a monthly lunch and learn to discuss challenges with assessment on your campus or within particular departments. Maybe someone from a different functional area or division has an idea that could work for you! 
Assessment Posters
Create a poster campaign that highlights a real assessment project from beginning to end (include results and changes made). Post them online, in the office, and around campus. Make them informational and fun to look at.
Assessment Awards
Did a particular person or office do an outstanding job at assessment this year? Give them an award! And as a bonus, that award could come with additional financial support to assist in making changes based upon the results of the assessment initiative.
More Ways to Develop Your Assessment Skills
If you want to continue to improve upon your assessment skills, you could join Student Affairs Assessment Leaders. And if you want to take a more active role in guiding your learning, you could participate in free webinars and structured conversations about assessment at "Applying and Leading Assessment in Student Affairs," an open online course.
There are so many resources available to student affairs professionals seeking additional skills in the realm of assessment. In today's growing needs for students, it is imperative that we are able to provide programs and services that provide student learning. Additionally, the outcomes for student learning must be measurable in order for us to improve our practices.
Assessment is a huge component of accreditation, which has an impact on funding and retention efforts. We have to keep up with the times and the diverse needs of our students, and therefore, assessment has to be at the core of all the wonderful things we do on our campuses.