Our brains are mean, lean, pattern-making machines.
We thrive on being able to limit the number of choices we have to make and the thinking we have to do each day. 
Campus life is no exception. We can easily get stuck in routines that aren't using our time efficiently and may be hindering our potential to foster student learning outcomes. Students may also not take on the habits we hope for, especially with our myriad of policies and procedures.
If you advise student organizations, you may send out alerts about upcoming deadlines that every student organization must complete. You send out mass emails, field dozens of questions, and spend an enormous amount of time looking at your inbox. 
The students (if everything goes as it should) have to download a form, then print it out, fill it in, scan it, and send it to you, before you have to download them all and manually input data elsewhere. 
Perhaps you've just accepted that this is how it has to be. In this scenario, students (even if they have gotten into the right habits), are creating unnecessary work for you. But, more than likely, they avoid this process altogether because it's too confusing and time-consuming.
Yet if you can get out of your usual way of thinking, you can reshape your habits to work better for yourself and for your students. Here are some ways to do so.
5 Tips
1. Complete a 30-Day Challenge
A common goal for many student affairs professionals is to be able to have lunch away from their desks.
Whether this means sitting outside and enjoying some fresh air alone or connecting with colleagues in a shared space, it's important to give yourself a proper break during the day. 
A great way to try to get into this habit is to use the framework of a 30-Day Challenge. This concept was popularized by the above TED Talk in which Matt Cutts shared his journey with the practice. It can be fun, small, and also majorly impactful. 
The lack of a perceived lifelong commitment is part of the appeal. We can all do something (or stop doing something) for a month. If we want to do away with it after the challenge, then that's fine, too. But it helps to do these sorts of tests in order to determine what feels sustainable and helpful. 
2. Team Up with an Accountability Partner
I'm awful about going to the gym regularly. I have every intention of going, plus I have the time set on my schedule, and I love my local place. But when the time comes, I frequently talk myself out of it. 
I often feel too tired or I convince myself that all of the other things on my mind are more important. The end result of this mental dance is that I never end up going to the gym. I've lost my momentum, which is tough to get back. 
This battle with inertia is another common dilemma for student affairs professionals who feel like they need to get active after working late nights and attending marathons of meetings.
A good way to get over this hurdle is to give yourself an accountability partner. They can be someone who simply checks in on you, or better yet, goes with you. You could bring your supervisor and have a one-on-one meeting while on stationary bikes. Or you could invite another member of your team for some social time.
Having an accountability partner is an effective way to get me to go to the gym. Because if I don't, I'll feel like I'm not just letting myself down; I'm letting my accountability partner down, too.
3. Test Out a Pilot or Prototype
You may need to go about this habit business differently if you want to address the collective habits of an entire team, such as a student organization. You should consider creating a testing ground of sorts. Think of it as a focused, small-scale experiment to pilot the habit-changing effort.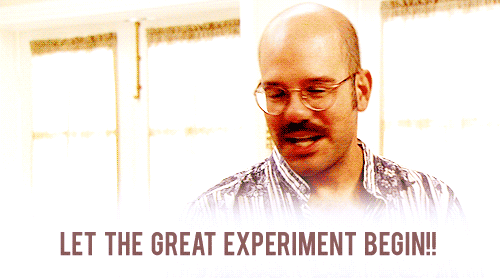 For example, say you want to help residents develop habits to sign in their guests more readily. Currently, the resident has to go find a resident advisor to fill out and submit the form. This creates delinquency, which means more conduct meetings, and too much time being spent on a solvable problem. 
So, you can test out a new process in one hall wherein student desk staff are frequently present at an accessible front desk. You'll hopefully see a change in habits, with an increase of guests being signed in. 
People are often willing to partake in the right habits; we just need to make it as easy as possible for them. It's important to simplify and reduce friction whenever possible so that people don't give up or avoid the things that you want them to do. 
You can outline things all day, but if the process isn't easy to follow, you won't see the results you're looking for.
After you gather evidence that a new habit-making process works, you can pitch it to be expanded across campus. This is the value of prototyping since the risk and commitment is minimal until the theory is proven.
4. Create Incentives
Another way to change the habits of a large group of people is to introduce incentives. This can work both ways; you can motivate people to either start or to stop doing something. 
Incentives are pretty popular economic concept right now, and they are often used to get more people to follow through on the things they should be doing. Think about how your health insurance or pharmacy might reward you for getting your flu shot each year. 
In the student affairs world, an example might be setting up a system for a student organization to be able to do a takeover of a departmental social media account as a reward for completing their necessary paperwork. 
Incentives don't have to be money-based; they can be anything that offers value to those who would receive it. 
Perhaps you could reward students with priority status for room and tabling registration or a more prominent placement at an involvement fair. Or, you could buy promotional items for the first few orgs that complete vital paperwork. 
You can also be punitive in motivating people to do what you want, such as putting a registration hold on a student's account if they don't submit a code of conduct agreement. Or you can include a penalty fee on a student organization's budget if they don't align with monthly meeting expectations Another example could enforcing sanctions for misconduct whereby a student can't take on any leadership positions if they are found to be responsible. 
These policies aim to be deterrents for students and ideally motivate changes in habits for those who falter. Think outside the box here to make sure the incentive is relevant and fits the habit that you hope students develop.
5. Incorporate Design Thinking
It's important to organize physical spaces around behaviors. Simple design choices can remove friction or nudge someone toward where you want them to go. Habits can be more easily formed when the spaces we inhabit help nurture them. 
Imagine, for example, that you have a bowl of candy within reach of your desk at all times. You'd likely grab some throughout the day, right? But what if it was all the way across the room? Would you get up from your desk every time you want a piece? Probably not. 
Consider the same philosophy when creating spaces for students. For example, if you're establishing a graduate student lounge, consider whether it should primarily be a quiet study space or a social area. You would design the space each very differently for each function — the former having comfortable individual seating spots, versus open areas with couches and chairs in circles for the latter. 
Engaging in a design thinking framework can really help with the formation of habits; it just takes some thought ahead of time.
Whether it is about students or ourselves as professionals, this habit-making process is not about perfection. It doesn't do us any good to focus on an unattainable outcome. We simply need to do our best, be kind to ourselves, and aim to integrate better habits so that we do them more often than not.
So, go out, bust through that inertia, and thrive with some awesome new habits and routines!
We'd love to hear about your success. Tweet us @Presence and @HigherEd_Geek.