Many of us have been working remotely since March.
Let's take a moment to let that sink in.
Phew, okay. We've been virtually plugged into work for almost six months. During that time, I imagine you've ridden just about every rollercoaster there is: The ups of productivity, autonomy, and ambition — along with the downs of apathy, ever-changing directives, and indifference. It's been tricky to find a groove and stay on track.
As a self-proclaimed goal lover and organizer extraordinaire, I'd like to give you some tips on how to manage your tasks and objectives. As our days continue to bleed into one another, it's my hope that these suggestions will help you create a more definitive sense of structure.
Think less stress, more success with these nine tips.
9 Tips
1. Stick to a schedule
When I first started working remotely and got my commute time back, I decided to let myself sleep in. I'd take my time getting to my computer, enjoy periodic breaks throughout the day, and work later into the night. Yet, on other days, I'd have a meeting at 9 a.m. The inconsistency in my schedule prevented me from staying focused day-to-day. 
To prevent the same thing from happening to you, set a schedule and stick to it. Though working remotely can give you the flexibility to approach your days as you choose, following your own whims too often can disrupt your workflow.
Assess when you are most productive during the day and use those power pockets of time to schedule meetings or tackle projects throughout the week. Don't forget to share these hours with your students, coworkers, and supervisors so they know the best times to reach you.
2. Close your tabs
Email accounts. New feeds. Tasks managers. CDC Guidelines. Calendars. Shopping cart of masks and disinfectant wipes. Spreadsheets. It's a lot to look at. 
If you can, focus on just one or two platforms at a time so you're not losing track of what needs to happen when. You should also bookmark the most important websites and have them pinned to your browser's toolbar. That way, they're easy to access but won't get lost in your vast sea of tabs.
3. Clean out your inbox
I should have added this to my list of rainy day projects! This is a daunting task but your future self will thank you for tackling it. 
The best productivity advice I ever got was to treat my inbox like a to-do list. If there's a task associated with an email, it stays in my inbox until I've completed it. Once it no longer needs my attention, it gets filed away into a categorized folder like "Budget," "Student Staff Hiring," or "Professional Development."
A clutter-free inbox will clear up space to help you better focus on your tasks at hand.
4. Organize your workspace
My kitchen table serves as my desk, so believe me: I know this tip is easier said than done. 
But I make every effort to put my things away at the end of each workday instead of letting things pile up or get lost. When you tidy up your workspace and give everything a place, you alleviate the risk of losing important sticky notes that get stuck to the bottom of dinner plates or having your kids repurpose a signed contract for their next art project.
I use file folders for different types of handouts and keep my pens and highlighters in a fun, painted mason jar. Once everything is packed up, I put it in a zipped up backpack. Yep, nothing profound about my organization technique here! With minimal space, you just have to work with what you've got.
5. Create deadlines and put them on your calendar
If you have a project due at the end of the month, set deadlines for completing certain parts of it each week. Add those deadlines to your calendar and hold yourself accountable to them. Just like you wouldn't dismiss a meeting on your calendar, treat your deadlines with the same sense of urgency. 
You may even want to add working blocks to your calendar so you can plan to be at your computer and ready to work instead of sneaking in a midday nap.
6. Set daily, weekly, and monthly goals, then track them
At the start of every month, I take out my goal planner and plan for the weeks ahead. I start by deciding which priorities are most important that month then craft my goals based on those decisions. 
Here's how you might adapt this technique:
Let's say your priorities this month are self-care, staff training, and team development. Your monthly goals might be:
Complete a workout program

Finalize the staff training schedule

Plan a virtual team outing that everyone will love
From there, your weekly goals could become:
Fill my grocery cart with nutritious foods

Reach out to or follow up with presenters for training

Meet one-on-one with three staff members
And then, your daily goals are:
Workout for 30 minutes

Build out a training session

Send the team a motivational quote
Your daily and weekly goals should directly correlate with your monthly ones. That way, as you complete them, you'll get closer to your ultimate goal and address the major priorities you've set.
7. Invest in a planner or notebook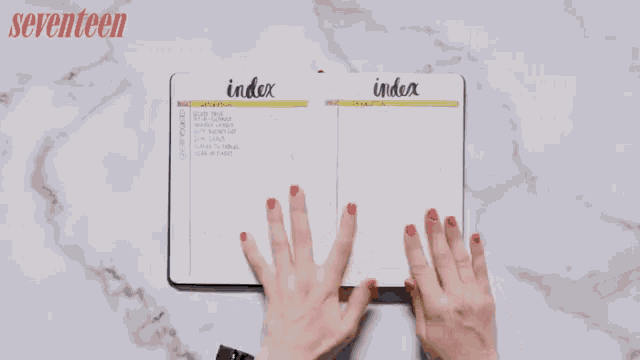 Technology makes everything so much easier. But, after months of staring at screens, you may be battling virtual burnout. So, if you swear by your phone's calendar or a handy goal-setting app, try temporarily swapping them for a handwritten option. 
The act of physically writing down tasks or goals will make you more likely to follow through with them. Just be sure to keep your notes somewhere you can see them and reference them daily.
Some of my favorites are this Moleskine weekly planner and this Cultivate What Matters goal planner. Go with whatever option works best for you but always aim for a planner that gives you plenty of room for notes.
8. Find an accountability partner
Let's be honest: We could all use some extra support right now. Find a colleague or friend who would be willing to check in on your progress from time to time. 
This is helpful because they can help ease the pressure of repeatedly checking in with a supervisor. They can also be an unbiased support system that cheers when you crush a goal or gives you a healthy dose of tough love when you've failed to meet your last few deadlines.
Another great aspect of having an accountability partner? You can select someone who is a superstar pro at staying on top of things. That means they'll give you lots of personalized tips and guidance!
9. Work your discipline like a muscle
These tips likely won't be as helpful if you don't consistently follow through with them. So, once you find a system that works for you, commit to following it until it's become an ingrained habit. 
Eventually, on days when you really don't feel like being all that organized or goal-oriented, your discipline will kick in and motivate you to do it anyway. It's like a muscle; the more you work it, the stronger it becomes.
Whether you're a "J" or a "P" on the Myers-Briggs Type Indicator, we could all benefit from a refresher on how to stay focused – especially during a time when so many things (a pandemic, an election year, re-opening our schools) are demanding our attention. Though this year has taken so much from us, we have the ability to reclaim some ownership.
So, let's take control of our goals and show them what we're made of.
How have you stayed organized while working remotely? Connect us with us on Twitter @HelloPresence.