The end of spring semester can be a blur for many professionals, including those who work in fraternity and sorority life and chapter volunteers.
Awards banquets, formals, composites, and graduation events are just a few moving parts of the end-of-year whirlwind. Everyone is ready to wrap-up and once finals hit, tumbleweeds start to roll across campus and all is quiet for a few months.
There is indeed a small window of time to prepare your executive board for a transition to summer.
Never thought about a transition to summer? You should.
The quality of work done over summer, or lack thereof, can make or break the fall semester for your students. The quantity of work does not have to be great, but attentiveness to a few small tasks can keep your board on track… or even ahead of the game.
But, summer arrives and students scatter. What do you do? It is summer after all; you want to encourage and support your students' other endeavors — such as self-care, travel, internships, and jobs.
At the same time, leadership positions like executive board roles are often a 12-month job. Let's face it: A totally quiet summer for your board doesn't bode well for the following semester.
Reorienting and organizing the group before heading into summer can help ensure fall success and keep accountability and motivation steady. How do you keep your board engaged this summer? The good news is that it doesn't take much.
We've got seven ways to keep your executive board engaged this summer.
1. Keep mentoring
An engaged alumni mentor board knows that a successful fall semester happens with what you put in over the summer. They are ready to model the way for their executive board with continued engagement and support. Mentors are key in ensuring executive board members stay on track with projects, but it doesn't have to be all task-focused.
Summer is the perfect time to help your mentees pause and evaluate their term thus far. This could include helping students reflect on what worked and what didn't this past semester and providing them with positive reinforcement for strides made and feedback for improvement.
It could also include mapping out what they want to work on regarding personal and professional growth before their term is over, as fall semester is their last shot to wrap things up on a positive note. Conversations about their term legacy, how they want to be remembered, or what contribution they want to be known for from their work are great talking points to transition to summer and keep them inspired.
2. Plan the transition
Your student has one year to learn their job. And by the time they learn it, it's over. It is certainly advisable to have a transition meeting after elections and before new officers begin, but consider a transition meeting before everyone goes their separate ways for summer.
Revisiting the group's SMART goals for the year would be a good use of time, or work together to conduct a SWOT analysis. A transition meeting is also the time to help your board connect the value of their summer work to the kind of fall semester they want to host for their chapter.
The chance to pause, reflect, and move forward to the last half of their term with an informed plan is the gift only this time of year can give.
3. Make a plan
What kind of plan has your executive board mapped out for summer? Do they have one? Think about the work that gets done by your group when they are together in one place during a typical 15-week semester.
Now think about what that output might look like in the fewer weeks offered by summer, with everyone in different places. Without a plan, this time could easily slip away from you without accomplishing much.
Coming together to formulate even a basic plan can help your students make the transition to summer, while feeling clear about expectations and needs in each of their roles.
For example, do additional programs need to be created to address academic success in the chapter? Do more resources need to be organized to better equip the board in carrying out their work? How often does the group "meet" over the summer? What's on the summer to-do list?
These and other questions can quickly inform a plan to keep the board engaged over the summer.
4. Map out goals
One way to keep executive boards engaged is to help each member create summer SMART goals. This also ensures that any executive board meetings and communication with mentors in the summer months feels purposeful and productive. It shows that you expect each member to bring something to the table each time the group convenes.
While a transition meeting can be a time to map out individual and board goals for summer, if done well, this can take a bit of time. (Predictably, long meetings are probably the least welcomed during the last few weeks of the semester.) A better route is to have executive board mentors start this process with their mentees in advance so student leaders can come to the transition meeting with at least informed individual goals ready to share.
For individual board members and the collective executive board, improving problem-solving skills may be a good guidepost to use for goal-setting. For example, board members can identify what problems they anticipate in the fall semester and think proactively about options to mitigate that.
Another goal may be to review an existing chapter struggle and problem-solve for that. Brainstorm solutions and talk through possible outcomes of each to identify the best choice to implement. The latter is a critical-thinking piece often skipped in the process, especially during a hectic academic year.  
Another guidepost for mapping out goals is the chapter's values and rituals. Revisiting organizational core principles is a no-nonsense way to re-envision past goals, realign current efforts, or find clarity for future planning.
Suddenly, fall recruitment efforts are more focused, a standards board has more direction, and a risk management audit is more than perfunctory.
Inviting objective perspective from your organization's headquarters or feedback from chapter volunteers helps inform a refreshed look at chapter values as guideposts for decision-making and planning.
Established summer goals ensure you don't arrive in August barely prepared for the fall, preventing you from having to endure a subsequently disorganized fall semester. And while setting goals is important, none of it matters without tracking them — so don't forget to make a plan for goal tracking as well.
5. Plan backward
A lure of summer is that it feels like there is all the time in the world to get started on a project. Show your executive board leaders how to plan backward though, and a true timeline can come to light and inform planning in a more accurate way.
Backward goal-setting, a tactic employed by successful organizations like the U.S. Army, focuses on setting a goal, deconstructing and ordering the steps involved (including dates), executing those steps, and celebrating milestones.
The visual and specifics of this approach create urgency, encourage action, and increase motivation. Especially for events held in the first half of fall, planning backward is critical, as some events must be ready to promote within the first few weeks of school.
Considerations in planning backward include the campus reservations process or other venue requirements, holidays and breaks, what's already set in the university calendar, what other chapters already have scheduled, and the amount of time needed to advertise or coordinate sign-ups.
6. Establish communication
Finding a common time for seven students to meet during the school year is challenging enough. It happens, though; each semester, an executive board finds a standing day, time, and location during which they'll meet to provide status reports and check in with each other.
The standing appointment piece of this is what makes it work; it's a common commitment and priority in everyone's schedules. Summers are inherently a little more relaxed. Still, agreeing upon a communication plan before everyone goes their separate ways makes for less chasing down members via text to coordinate every meeting.
A communication plan could include deciding how often the group will meet (bimonthly can be ideal) and establishing a day/time, who can attend in person and who will be calling in, setting up a group text/chat for the summer to stay in touch, and discussing plans to include or stay connected to executive board mentors and chapter volunteers.
7. Stay in touch
Although there is still work for your board to do, encourage them to stay in touch with each other and the chapter over the break to continue friendships. Feelings of isolation and loneliness may surprise chapter members this summer, or feel worse than usual, and there is much of this to go around. A recent study found that members of Generation Z, born between the mid-1990s and the early 2000s, had an overall loneliness score of 48.3, the highest out of all the generational groups.
Remind your board that some students are returning home to challenging family dynamics, which leave them feeling discouraged or frustrated. Others might go through a breakup, struggle in summer classes, or feel lost at their internship. These difficult, less-than-glamorous summer moments likely won't make an appearance on Instagram. Many students may struggle with reaching out to talk or asking for help.
So although social media is how many of us stay in touch these days, encourage your board to actually check-in via text or a call to say hello and see how things are going. Encourage them to go beyond "friendships of proximity" and actually connect with members near and far in a meaningful way. It's needed over the summer just as much as during the school year.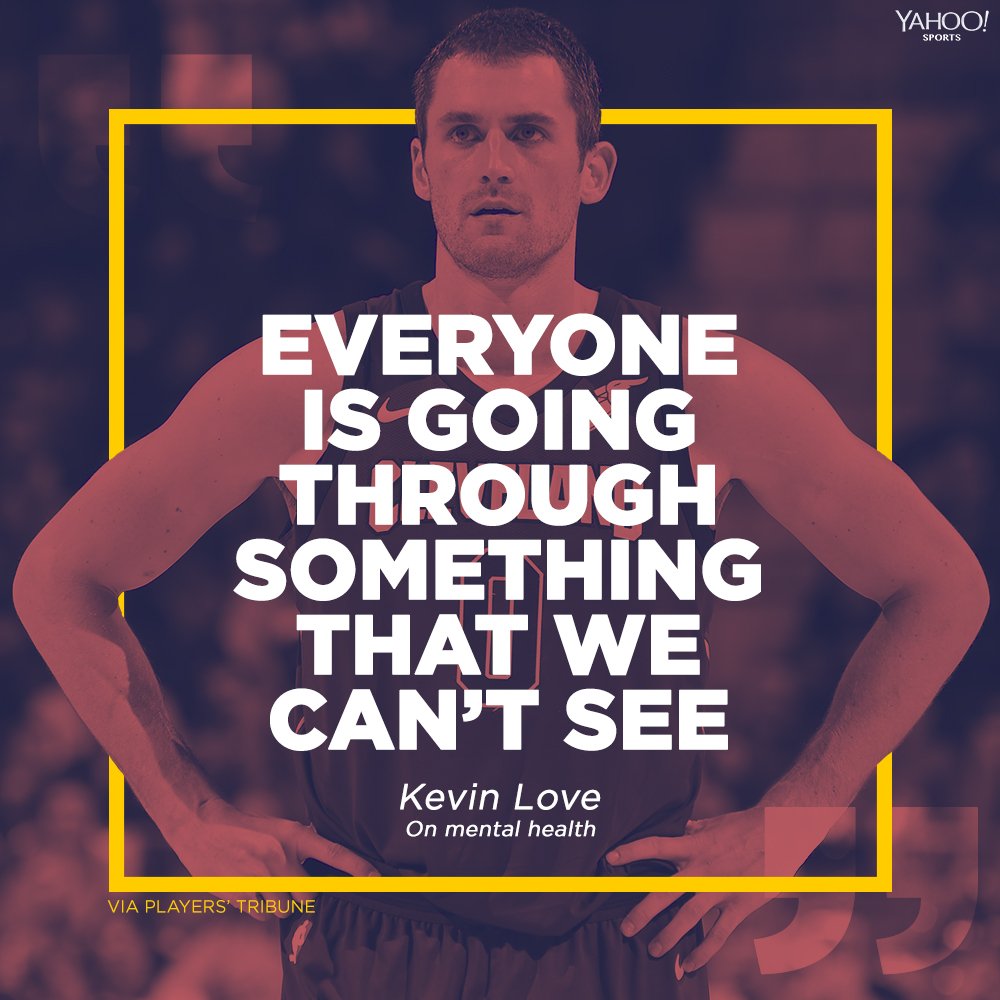 Put all seven of these ideas together and you have plenty of material for a semester wrap-up/summer kick-off discussion. Luckily, most of these can be hashed out in one meeting, with an agreed-upon agenda for the summer ahead.
Take the time to do this, and you won't be sorry. It will be the map that guides you to that final destination: A well-executed fall semester.