Student leaders are obviously leaders. It's in the name!
As a recent college grad, I've been reflecting on my time as a student leader a little extra lately and with a new perspective. Having just entered the workforce full-time, I can't help but think about how my student leadership skills and experiences have prepared me for what I'm up to now.
I'm realizing that there's so much that's unique about student leadership — most notably, student leaders are expected to work together and lead their peers. This distinctive type of leadership is valuable way beyond campus life.
So, I'll share with you some ways that you can foster growth in your students as leaders, as I learned from my time as an RA in a first-year leadership and success living-learning community. If your students are anything like me, then they will appreciate these skills so much!
6 Ways to

Develop Skills

It doesn't matter if your student leaders are what you might call "natural-born" leaders — assertive, charismatic, and good at public speaking. Leadership looks different for everyone, and with attention, guidance, and practice, it can be developed in almost any student. Here are some tactics to help.
1. Put relationships first
When passionate students come together to make something great, conflicts surely will arise.
Students' first instincts might be to bring these issues directly to their supervisors to resolve. But, these are perfect opportunities for you to empower students to face conflict head-on. When you hear about an issue between student staff, you can encourage them to meet in person and to speak their minds without making assumptions nor undermining one other.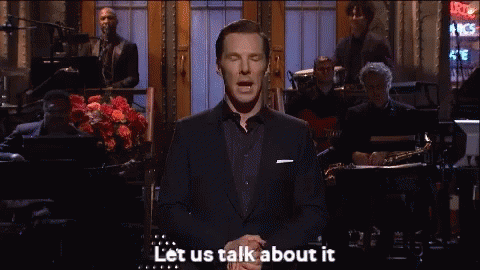 You can incentivize engagement with conflict by framing it as an opportunity for growth in and of itself. You can help them learn essential skills, like using "I" statements and finding common values.
Students also might want to make exceptions to rules that they feel are unfair and to gossip or hold grudges against each other. So, remember to set a tone that allows for openness, honesty, and integrity.
When policies change and times get rough, stick together rather than complaining about the latest administrative difficulty. Demonstrate that, sure, changes happen and conflicts arise, but you're still on one team.
This will go a long way in creating a healthy, enjoyable atmosphere for everyone.
2. Value spontaneity
Not every student will be comfortable with flying by the seat of their pants, but it's important to learn how to make the most of chaotic moments and roll with the punches.
You can encourage spontaneity by teaching your student leaders to see the brilliance of their peers' ideas. Plus, encourage them to implement those ideas, even if it means deviating from tradition.
Improv games are one fun way to get the creative problem-solving juices flowing.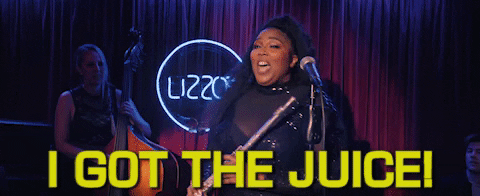 They can help your team get comfortable with being outrageous together and warm everyone up for productive brainstorming sessions.
3. Encourage delegation
There's another type of collaboration that student leaders have bountiful opportunities to master: Delegation.
When you delegate, you move self-care from one of your backburners to one of your front burners. And being able to identify when it's most appropriate to share the load is an essential life skill.
You can help students build up their delegation skills by having them write out all of their responsibilities, then highlight which ones they feel they can delegate. You can also brainstorm whom to delegate each task to, how to comfortably communicate these "asks," and how student leaders can hold themselves and others accountable. And remember to be an all-star delegator yourself, so students can see exactly how it's done.
Remind students to express their appreciation for their peers' help. You can schedule a time to share "kudos" each week or month, or encourage students to reward each other in other ways, such as maintaining an appreciation board, writing personal letters, and making "thank you" door decorations.
With smart delegation, everyone is encouraged to share the load, set boundaries, and build an awesome campus community together.
4. Feed self-confidence
Believing in yourself is more easily said than done, but being confident is necessary in order to do your best work.
You can help students believe in themselves by appreciating them fully and often. Whenever a student makes a particularly special impact, don't hesitate to show them some love!
Building your students' knowledge bases around leadership can also help them to better understand themselves, and thus, gain confidence. You can introduce them to different leadership approaches, plus encourage them to take quizzes and discuss their experiences. Reflecting on their own leadership style and areas for growth can help them be more mindful about how they work on the team. It may also inspire them to try on new roles!
Encourage your students to participate in professional development workshops and get involved on campus outside of your department and even outside of your institution. This'll give student leaders a better sense of their interests and strengths, which is vital for transferring their leadership skills elsewhere.
One skill set that fits the vision of a typical leader is the ability to command a crowd's attention. And there are ample opportunities for students to build those precise skills through community-focused events they throw. They can serve as experts on a panel, in the programs they throw, and in the workshops and trainings they facilitate. Through this, they'll build up their public-speaking skills and learn how to best educate their peers.
5. Foster mentorship
Student affairs professionals know just how inspirational mentoring relationships can be, so why not utilize that structure within your student staff?
Student-student mentorship tends to happen naturally: More-experienced student leaders tend to enthusiastically share their experiences and help less-experienced student leaders navigate challenges.
But, in the beginning of the academic year (when people are less familiar with one another), you can jumpstart this process by matching more-experienced and less-experienced student leaders with one another. You can carve out times in the training schedule for them to get together and talk about their roles and experiences.
By supporting their peers, your students will work on relating to others across difference.
And as the year goes on, you can create opportunities for student leaders to get together. They can lead warm-ups at staff meetings or host programs specifically for other student leaders like them. This can help keep spirits high, both when times get rough (*cough cough* midterms and finals season) and in times of celebration.
6. Let ideas run wild
Always encourage your student leaders to think big and bring their ideas to life! Empower them to make the community their own and take initiative in identifying new projects and giving their feedback on proposals. You're in the perfect spot to help your students make something meaningful.
For me, that was working to build resources for my institution's first-gen community. By being a part of this project on campus, I was able to deepen my connection to many awesome students and professionals who are passionate about equity within education.
By being encouraged to make the institutional experience better for first-gens, I got to explore my passions and develop a better sense of my values.
I'm so grateful that my professional mentors recognized my potential and helped me build upon my interests. You have the power to do the same for your students!
How do you focus on growing leadership with your student leaders? Share your stories by tweeting us @HelloPresence!