If you work in residence life, you'll likely need to support students who need to isolate or quarantine in campus housing. 
What's the difference between the two? According to the CDC, someone who has had close contact with a COVID-positive individual should go into quarantine. Someone who has tested positive themselves should be in isolation. 
Both of these can be confusing and challenging processes. If you are considering how you will handle such situations or if you're looking for ways to streamline your existing processes, I hope the following tips will be useful. 
Two weeks is a long time for any person to be shut in, especially if the location is temporary housing. Keeping the following suggestions in mind could make the difference between a poor experience and a decent one — for students and staff alike. 
6 Tips
1. Develop clear protocols
To manage this type of housing, you'll need to collaborate with a variety of campus partners, including public safety, facilities, campus dining, health services, and the dean of students' office, just to name a few. 
Once you have a student in isolation or quarantine, you may find that everyone is frantic to deliver services and get questions answered, causing a lot of confusion and duplicated work. So, you need to have a plan in place prior to students arriving. It should be detailed on a shared document available to each department and include which departments are responsible for which tasks.
Work to limit the number of individuals delivering food, supplies, and services. Keep in mind that many unanticipated situations will arise. For example, students may ask for additional food, water, and aspirin as their symptoms worsen. You may have individuals like parents or athletic trainers attempting to deliver supplies to students in quarantine. As these situations arise, incorporate the ideal responses into your protocol. 
If your isolation housing is separated from the regular residential population, consider hanging keys on the door to the room. This will help limit person-to-person contact during check-in. 
In the case of potential exposure, students should be directed to pack a bag before moving to quarantine housing. But if a student is awaiting test results because they are symptomatic, they will not likely be allowed to return to their residential space while they await those results. So, work with health services to encourage all students to pack a bag with everything they need for two weeks — including clothes and toiletries, medications, a laptop, chargers, and textbooks. Students should take their assembled bags with them to their testing appointments. 
Managing the chaos by having a plan in place will result in a much better experience for your students while reducing ambiguities and delays in receiving support. 
2. Give students a welcome letter
As I've mentioned, students who are notified that they have been exposed to someone who tested positive for COVID-19 will likely have time to pack a bag. They'll also likely have a lot of questions about what their time in isolation will be like. Providing staff members who are in charge of isolation and quarantine housing, as well as duty staff, a form letter to email to students can be a great way to provide answers. Be sure to include a packing list and clear check-in instructions in those emails. 
Also tell students what to expect for the coming two weeks, including how they'll order meals and submit work orders. Outline any quarantine/isolation-specific housing policies and tips for how to communicate with their professors. If dining has a menu and/or ordering instructions for these students, include it as an attachment in your welcome letter. 
Remember: Students will need to reach out for support. They may ask about retrieving a forgotten item or medication that has run out or inquire about food they ordered that hasn't been delivered. So, consider how they should communicate these messages, as they may need to alert you of them after your office has closed for the day. You may consider providing them with a residence life office email (which will need to be checked at night, over the weekend, and on holidays) and/or the duty phone number. 
Students will continue to ask you for things and highlight situations that you haven't planned for. So, continue to edit the welcome letter to account for these situations and the resulting lessons that you and your coworkers learn along the way. 
3. Stock each room with supplies
Consider stocking rooms prior to students' arrival and as part of your room reset after each new vacancy. This can include linens and towels (ideally two sets), a medical kit (provided by health services and including aspirin, one of the most commonly requested items from students on my campus), a toiletry kit, and an extra set of clothes. 
Consider this a great opportunity to give away old programming shirts, shorts, and sweats. If you don't have those on hand, ask other offices or consider stocking some items from a nearby store. Also keep in mind that while many students fit a medium or large, some may need larger sizes. You might consider letting students know what sizes are available in the welcome letter and that they can be delivered upon request. 
4. Share your virtual programming calendar
Once their daily academic work is finished, and they've watched more than their fair share of Netflix, students will have plenty of free time on their hands. So keep them engaged by providing a list of virtual campus programming, complete with links and passwords. 
One of the silver linings of our current situation is that it's easy to attend any RA's program, student organization's event, or educational offering with just a few key clicks. Make sure students have many choices at their disposal. 
If programming is slim, consider asking your RHA to program specifically to students in quarantine and isolation. RHA can offer prizes to entice participation, which can be delivered with meals or picked up somewhere after students have departed their temporary housing. 
5. Have duty staff make check-in calls
Once or twice a week, ask whoever is on duty to call all students in quarantine and isolation to check to see how things are going.
This can be a great way for students to get their questions answered or simply to make a human connection. You may find that students won't be in a rush to get off the phone like they may normally be when you call. 
6. Clearly communicate check-out dates and procedures
After a few days in quarantine or isolation, students' minds will likely wander to when they'll finally get to leave. They'll have questions about the check-out procedure and timing. 
It will be important to communicate this with them as early as the welcome letter. In some states, students will receive all-clear notifications from the Department of Health. Consider asking students to notify the institution of this as part of their procedure. But make it clear that they may not depart isolation or quarantine housing until they are given instruction from a designated office or official at your institution. 
There may be administrative tasks that need to be completed before a student may return to their regular housing smoothly. For example, you may have confiscated their room keys or temporarily turned off their swipe access.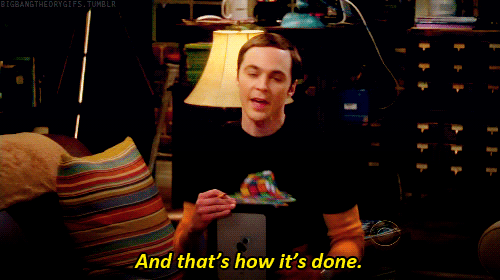 Managing quarantine and isolation housing requires a lot of work with many moving parts. Planning ahead, continually refining policies and procedures, proactively checking in on your students and ensuring they know how to contact you can set their minds at ease and take the edge off of an inherently difficult experience. 
What questions do you still have about supporting students in quarantine or isolation? Connect with us on Twitter @HelloPresence and @Russcular.