Over the last few months, student affairs professionals have watched closely as local recommendations and policies related to the pandemic paved the way for campus reopenings.
These policy changes are prompting institutions to announce new expectations for employees' to return to campus and clarify flexible work arrangements, telecommute, and remote work policies. Regardless of your situation and functional area, this summer is the perfect time to mentally prepare to work on campus and see students in person again. 
After many months away, a return to campus will require some readjustments. The following tips will help you to reflect upon your needs and prepare to readapt! 
1. Evaluate your wardrobe 
For many of us, one of the perks of working from home was being able to wear athleisure clothing or even go pantless. But now it may be time to prepare to dress according to your department's expectations or unspoken norms. 
If you have yet to return to campus, don't wait till the last minute to get dressed. 
Revamping your closet doesn't have to be daunting though. Here are some ways to make it fun:
Shop for new items that'll get you excited to change out of your favorite comfy wear.

Host a

clothing swap

with colleagues, especially if you have items that don't work for you anymore but are still in good condition. You can even consider extending the swap by making it into a campus-wide event that students can participate in!

Donate what you don't need in order to make space in your closet. If it doesn't spark joy anymore, let it go! As with a clothing swap, this may be a good time to host a campus or departmental drive for a local organization that accepts clothing donations. 

Sell items that are in good condition at a local consignment shop or via marketplace apps like

Mercari

. The online consignment shop

Thred Up

offers free "clean out kits" for women's and children's clothing; stuff the bag from home with clothing you want to sell, and they'll take care of the rest. 

Go thrifting for items that'll help you update your closest sustainably on a budget.
2. Adjust your schedule and routine for commuting
The commute from your bed to your laptop is undoubtedly the quickest commute there is. However, if your institute is asking you to come back to campus, then it's time to readjust. Traffic patterns may be different from before and it wouldn't hurt to think about what time you'll need to wake up to head to campus or leave to return home. 
This past year, you may have developed a work-from-home schedule and routine that you'll soon find won't lend itself well to campus work. As you think about your most recent routines, consider what parts you most want to keep. 
Do you enjoy having time in the morning for a peaceful breakfast, a cup of coffee, or some tea? Did you rework your schedule to visit the gym in the middle of the day because it was easier to take a quick shower before hopping back onto Zoom? 
You don't have to completely lose the aspects of your schedule that made you happy; you'll just have to incorporate them into your work in different ways than before.
For example, if you like to work out during the day, consider bringing an athletic bag to work and look into nearby gyms or rec centers. If you became accustomed to starting work more leisurely during the pandemic, then you may want to give yourself a relaxed hour at home before heading to campus. Or, if you dread the idea of hunting for campus parking again, then it may be time to look into public transit options. 
None of these suggestions are revolutionary, but thinking about little things like this will help you build out a routine that'll keep you energized and engaged for the work you'll do on-campus.
3. Refresh, organize, and prepare your campus workspace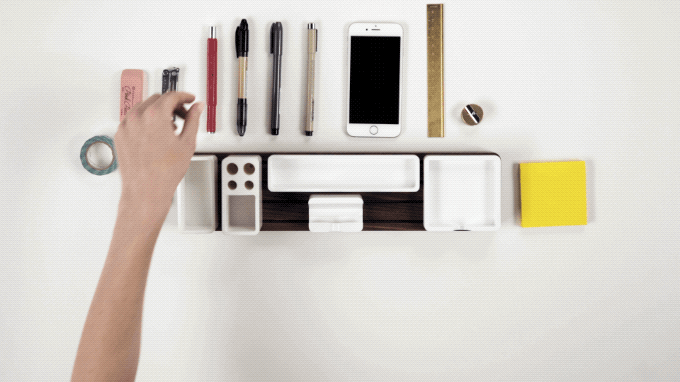 Speaking of staying energized and engaged, reflect upon the aspects of working from home that you found enjoyable. Consider: are there elements of your home life that you can incorporate into a campus workspace? 
Many of us walked away from our campuses without realizing we wouldn't return for a while. Some offices look eerie with papers, water bottles, mugs, and jackets left on desks as if somebody had stepped away for just a moment. 
If your desk has remained untouched, then now's the time to prep your space for a fresh start. Begin by clearing out unneeded items, such as old learning materials and paperwork, unused campus swag, and expired snacks. 
Some departments or institutions are hosting formal clean-out days, inviting all of their faculty and staff to ready their spaces at the same time. If your office has yet to set a designated day or time, then look into your options for visiting your workspace ahead of your campus return and communicate with colleagues when you'll clean up. 
Cleaning up together may be the perfect chance to reconnect with your coworkers. 
4. Reflect on your social and physical boundaries 
Many of us haven't shaken hands, given out hugs, or been within 6 feet of another person within the last year, and introverts who didn't mind the reduced social stimulation during the pandemic may struggle to ramp energy back up for socializing. Considering physical and social barriers is a two-way street; you need to reflect upon your own boundaries so that you can articulate them, and you need to be mindful of not inadvertently pressuring others to follow your preferences. 
Get used to asking colleagues and students the following questions:
Are you okay with shaking hands or do you prefer a fist bump or other action?

Can I give you a hug?

Would you prefer we sit further apart?
And practice defining your own boundaries. Unless your place of work requires proof of vaccination for a campus return, you cannot assume that everyone is vaccinated or okay with being in close spaces. Even with the assurance that the campus community is vaccinated, you, your students, or your colleagues may prefer to have physical and social boundaries.
It'll be easier to articulate your boundaries if you've practiced doing so. 
Here are some polite ways to communicate boundaries:
I'm not comfortable with physical contact but it's not a reflection of my excitement to see you!

Would you mind if we took our meeting outside? We can walk or sit on a bench.

It's so nice to see you in person! I'm going to send you an air hug from here.

Can we elbow bump instead of shaking hands?
It'll probably be a bit awkward at first to have such conversations, but as an SA pro, you should be well accustomed to being mindful of meeting others' needs while moving things forward.
5. Explore your institution's flexible work arrangement policy
Although most of this blog post focuses on preparing for campus life, I'd also like to address flexible work arrangement (FWA) policies, which many institutions have announced. These policies may have existed for your office before the pandemic, but many institutions are creating, updating, or re-emphasizing theirs to help professionals choose the work style that fits them best. 
FWAs will not be feasible for many student affairs roles. Student life or orientation professionals responsible for campus programs will need to fulfill many responsibilities in person. However, understanding that FWAs are becoming more commonplace will help all of us to be prepared to support each other and our students.
If your institution doesn't have a plan (or, at least, hasn't widely publicized it) then consider bringing up this topic with your supervisor or human resources department; don't assume they're not open to exploring such arrangements. 
Below are a few examples of how some institutions are implementing policies and exceptions. Reading about the policies of other universities can help you articulate and recommend what you envision to be a thriving work arrangement. Mix the best and most enjoyable parts of working on-campus with working from home in ways that help you flourish your relationship with students and colleagues. 
6. Take the transition back to campus day by day
The pandemic put everyone in a situation where we couldn't always plan ahead; oftentimes we had to take situations as they came. While such an experience could be frustrating, don't underestimate what a skill it is to remain adaptable to ever-changing situations (like a campus return).
This is the first time that many SA pros have left campus for an extended period and returned back. So, it's okay if those initial days and weeks back feel awkward or out of sorts; take it day by day. 
What other tips do you have for returning to campus? Connect with us on Twitter @HelloPresence or @Nilza_Marie.