When I began college just 10 years ago, things were highly different than they are now. The iPhone was just hitting the scene, Facebook was recently expanded to new audiences, and Netflix introduced streaming.
We live now in a world where digital, mobile, and on-demand media rule.
As the world digitizes around us, we must remember that most of today's college students are digital natives — in 2016, 17% of adults ages 18-29 did not use internet at home, but did own smartphones.
Pew Research Center. Surveys conducted 2013-2016. Data for each year based on a pooled analysis of all surveys containing broadband and smartphone questions fielded during that year.
As higher ed professionals, we need to have an integrated marketing approach that utilizes all the resources at our disposal and keeps messaging consistent, yet adapted to the channel. We can use tools to reach students whenever they're free and allow them to respond when they can. Students want services designed with them in mind (and by them) and accessible beyond traditional structures and hours.
Implementing any or all of these new trends will make a positive impact at your campus. Here are five options you can try out. 
1. Digital Signage
A popular trend at institutions of all kinds is utilizing digital signage to convey messages about events, important deadlines, and campus information. They're flexible, nimble, and don't produce any paper waste. You can include videos, photos, and other visual advertisements. If you want to go next level, you can incorporate touch screens as well so that students can have interactive info centers. This tool would take the most up-front financial investment, but it has so much potential to offer. And, if you already have TVs around campus, it can be pretty easy to set-up a rotating display through airplay.
Editor's note: The GIF above shows Presence's digital signage feature. If you're a Presence customer, all you need is a Fire TV Stick to set it up! 
2. Scheduling Tools
There are myriad apps out there that help professionals streamline their appointment scheduling. Tools like YouCanBookMe, Coconut Calendar, or ScheduleOnce all offer a simple way to help you find times that work for both you and your students. A lot of these are easy to implement and cost effective, especially when considering the time you'll save and positive results of more student interactions.
3. Live Chat
Technology has the opportunity to augment our outreach and service in incredible ways. We can provide opportunities for on-demand contact through chat programs embedded in webpages and text systems that allow us to be right on our students' phones. We can have quick, helpful conversations right when our students need us, rather than students having to wait for our responses. Don't worry — there's no need to share your phone number with all of your students with this technology. Try tools like Facebook Messenger (free!), HappyFox Chat, or Intercom.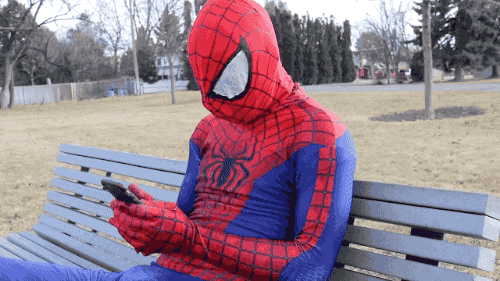 4. Mobile Optimization
In addition to the chat function mentioned above, making services available in optimized mobile versions is an important best practice at any institution. It can take a fair amount of effort to create these apps for smartphones, but it is worth it in the long run since there will be times when students are unable to access services any other way. Many students work primarily off their phones, or just aren't able to readily come in person to submit forms, ask a question, or get resources.
5. SMS Alerts
Many campuses use text messaging services for their emergency notification system, but did you know that you can use it for event promotion, deadline reminders, and contests, too? SMS tools are very easy to set-up, and because they're not dependent upon smart phone technology, you can reach students who may not have smart devices, too.
Making an effort to embrace the modern tools and trends at our disposal is crucial. In whatever extent is possible in a timeline that works for your organization — as long as you're always moving forward, your students will appreciate you for it.
Does your campus use any of these tools? Let us know on Twitter @HelloPresence and @HigherEdGeek.