The transition to mid-level management comes with many opportunities and challenges.
The role of a student affairs professional at the mid-level is to simultaneously manage a team, oversee multiple units, and navigate campus politics, all while being there for the unexpected needs of direct reports and managing tasks from senior leadership. Each day is never the same.
So, for any new mid-level managers, here are some tips, tools, and suggestions for you to consider as you navigate this exciting transition. 
1. Make a plan 
When I learned that I'd been offered a mid-level role, I was excited. I bought books, talked to my mentors, and tried to understand what this new role meant for me. Because I'd be reporting to an assistant vice president, I knew that I'd need to understand the needs of senior administration.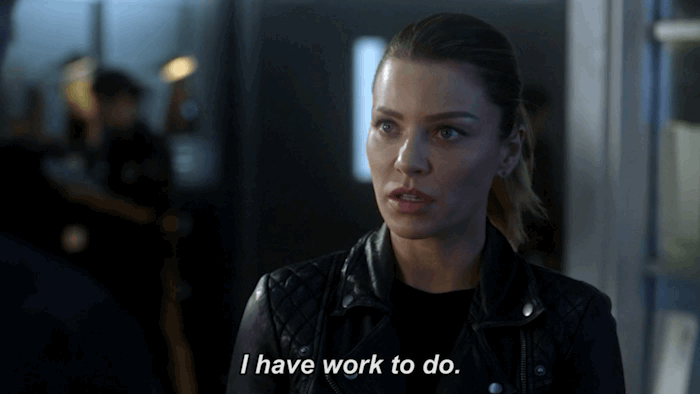 Here are five things I did before starting my new role, which I recommend every new mid-level manager do:
Call mentors and peers.

Your mentors and peers make up a great network of support, feedback, and guidance. Having people to turn to will help you navigate some of the unknowns and work through challenges of your professional transition.

Research your new team members.

Looking at LinkedIn and asking team members to share their resumes will help you learn about their experiences, which, in turn, will allow you to focus on relationship-building when you start your new role. 

Plan your 30-, 60-, and 90-day goals.

I suggest focusing on how you want to build relationships with your team and your supervisor, along with the initial actions you want to take to push your department forward. 

Request information about budget, performance reviews, leadership priorities, and campus partners for your department.

This will all help you to hit the ground running and decrease your learning curve! Your new supervisor will likely be able to gather and share this information. 

Remember, you have one shot at your first impression with your boss, your peers, your team, and the broader community on campus.

By being prepared, willing to work, and ready to be a great campus partner from day one, you'll set yourself up for success in managing the middle.
2. Find a sponsor
In Forget a Mentor, Find a Sponsor, Sylvia Hewlitt discusses the importance of finding a senior-level champion. Developing a relationship with a champion allows you to gain valuable knowledge and have someone as a reliable sounding board for your ideas. A champion can also promote you for opportunities, including new jobs and volunteer experiences. 
A colleague recently told me that her current role is directly the result of her developing a great relationship with a vice president.  
How can you follow in her footsteps? Here are three smart actions to take:
Identify a senior-level administrator on your campus as a potential champion. 

Look for someone whom you could turn to for advice and would be willing to advocate for your advancement. 

Use social media and volunteer roles to connect with #SApros in  roles you aspire to one day hold. 

Searching hashtags like #SApro and #SAchat can help you engage with other people digitally. As you get involved professionally on committees and in associations, reaching out to other members of planning or leadership teams provides an easy connection point for relationship building.

Send a cold email to someone asking for 30 minutes of their time to learn about their professional journey. 

Ask about how they ended up in their role, the skills they use most often, and their willingness to continue connecting with you.
Finally, remember to thank everyone you talk to. Making sure your champion knows you are appreciative of their support, time, and energy.
3. Build relationships at all organizational levels
The success of a mid-level manager relies, in part, on the relationships they build. So, first and foremost, you must invest in your relationship with your supervisor and the senior leadership they report to. 
It's critical to also invest in relationships with your peers and direct reports. Although organizational charts don't show the full dynamics of all that we do, they can still provide a lens for identifying key relationships. So, consider using your division's organizational chart to identify the following:
one individual above you to connect and build rapport with, ideally in a role you would aspire to one day hold 

one peer, ideally someone who has a team or responsibilities similar to your own, bounce ideas off of

your direct reports. 
4. Read a variety of materials
There are many great resources out there about the unique role of mid-level managers. Taking advantage of them helped me to navigate my professional transition. If you are ever looking for a resource, I suggest using terms like "mid-level," "management development," or "staff supervision" as key search words. 
Here are some of my favorite resources for new mid-level managers:
5. Reflect 
Take time to reflect during your first few weeks as a mid-level manager. 
In my first eight weeks, I participated in a coaching program developed by a former associate vice president/dean of students. She provided a list of reflection questions and we routinely talked about my responses. 
I started my current role with limited experience in supervision and the specific functional area, so the coaching program was a wonderful way for me to reflect and strategically shape my transition.  
Reflection is extremely helpful for navigating successes, challenges, and goals. Even today, I still take time each week to reflect on the good, the bad, and the complicated. As administrators leading from the middle, we have many unique opportunities for celebrating our achievements and preparing for the next steps along our professional paths.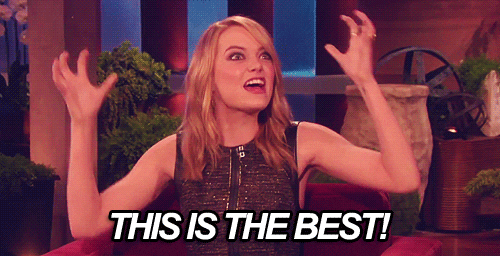 These five tips are the start of crucial conversations you'll have in your transition to the mid-level. As you navigate the process, I encourage you to share what you've learned to support those who follow us. You can connect with us on Twitter @HelloPresence.