In the spring of 2011, I applied to be an RA. 
I transferred during my third year of college and needed to get involved and make new friends. And, above all, I needed a place to live. 
To my horror, I was not picked to be an RA right off the bat. Rather, I was chosen off of the alternate list later that summer. Yes, you read that right: I was not someone's first choice. But there are no hard feelings because I was clearly the right choice in the end. 

I've experienced my fair share of RA training, both as a student and as a professional. We train RAs constantly because, when it comes to caring for hundreds of residents, we have to be prepared for anything. However, year-round training can easily get repetitive or, worse, insufferably boring.
I won't lie: I would zone out any time we had a monotone presenter or if I felt like I already knew the information. RA training is important, but with many residence life programs stretching out training into two or even three weeks, the emphasis on quality versus quantity has to be put into perspective. 
Fortunately, I've learned a few ways of making this experience more enjoyable and interactive for everyone!
5 Tips
1. Be intentional
RA training usually includes icebreakers, meals, behind-closed-doors sessions, door decorating, and much more. With so many moving parts, planning for it can make your head spin. So, be sure to choose sessions, speakers, and activities with intention. 
A good place to start is with learning outcomes.
"Learning outcomes are user-friendly statements that tell students what they will be able to do at the end of a period of time. They are measurable and quite often observable." – Indiana University Bloomington's Center for Innovating Teaching and Learning
For example, your learning RA training outcomes might be for participants to:
Understand and be able to implement all residence life and university policies and procedures

Be able to utilize appropriate strategies, approaches, and resources when responding to emergency situations

Be able to create programs that support the social and educational needs of their residents
Learning outcomes will help streamline your schedule. They will guide you toward including only what is essential and allow you to use your time more efficiently.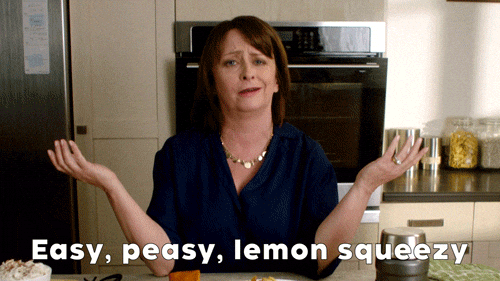 With appropriate learning outcomes, RAs will be able to confidently articulate the skills and knowledge they gained from training into their jobs.
Another great way to be intentional about your training is to create separate tracks for your first-, second-, and third-year RAs. 
New RA training should be foundational, introducing topics like programming, community building, or crisis response to students for the first time. Returning RAs, on the other hand, will hopefully already have the basics down, so training should focus on building upon their pre-existing knowledge. 
A recurring complaint I get from returners is that they have to sit through the same sessions year after year. Although some topics necessitate annual training  (such as QPR and Title IX), you should still consider which sessions aren't necessary for returners. Instead, utilize this time for returners to work on hall tasks or have concurrent training sessions with more advanced topics.
2. Spice up your educational content
RA Training covers a lot. From community-building to crisis management to cleaning supplies, an RA's knowledge base continues to grow throughout their training. But with so much content and limited time, how can you make educational sessions relevant to their roles?
For starters, assess if there are any training sessions that can be completed before RAs return for the fall. For example, you can issue an online summer webinar and pre-test to see how much returners remember from the year prior.

Speaking of returning RAs, consider inviting them to lead parts of your new RAs' training by presenting on specific topics. Whether they lead a conversation on "things I wish I knew in my first year as an RA" or facilitate an activity about "strategies to pull off an awesome floor program," getting your returners involved will increase overall buy-in for the training process and allow new RAs to learn directly from their peers. 
Lastly, invite campus partners to be a part of your trainings. For example, wellness staff can facilitate meditation during a self-care workshop, and counseling staff can lead a discussion on healthy communication and emotional intelligence. Presentations can be interactive and informative. 
Take a campus tour with your RAs and show them where these campus partners' offices are. This will introduce RAs to valuable resources, which they can pass along to their residents and use themselves. Collaborating with campus partners also gives you and your team a break from running all the sessions yourself.
3. Emphasize team-building
In addition to ordering pizza and learning how to mediate conflicts, RA training is also about building bonds with new and returning RAs. It's about creating a team that not only works well together but also supports one another. 
Nothing fosters camaraderie faster than a little friendly competition. Spirit week or themed days are popular additions to training wherein RAs are encouraged to dress up in wacky costumes and participate in various games, such as relay races or scavenger hunts. 
After a week of frenzy, show off your team's talent by concluding with a skit or talent show. It's a popular way to break up the monotony of training. Remember to encourage your professional staff to join in on the fun! (FYI, I have worn Snow White, Deadpool, and shark costumes all for the sake of spirit week.)
If you are looking for some outdoor fun, take your RAs to a ropes course or see if someone from your campus recreation department can facilitate a similar style of team-builders. If it's in your budget, consider an offsite camping trip or retreat. 
By participating in a variety of activities that challenge them both mentally and physically, your RAs will get out of their comfort zones, get to know one another, build trust, and learn about each other's communication styles.  
To build even stronger bonds, your teams need to break down assumptions about one another and go beyond the superficial. Create space for them to reflect on and discuss their identities and values. Here are some activities that can help facilitate that. 
By unpacking these things with your RAs, they'll gain a deeper understanding of how their lived experiences influence how they lead, connect with, and support others. 
These discussions will allow your RAs to be more empathetic with each other and with their residents.
4. Keep your crew motivated
Back-to-back educational sessions can make even the most enthusiastic RAs feel overwhelmed. 
To keep everyone engaged and energized, consider starting off each day with music. I used Spotify to help set the mood for different days. High energy music is great to kick off the first day, chill lo-fi beats can help students ease into their morning sessions, and popular karaoke jams help everyone stay awake after lunch. My students loved this so much that they would even add their own songs to the #RAtraining playlist.
Try adding minute-to-win-it games, brainteasers, or dance-offs into your schedule. Little prizes for participation could including free swag, candy, bookstore bucks, or homemade coupons for "Dinner of your choice for a future duty night from your RD."
Another kind thing you can do for your students throughout training is to provide fidget-friendly materials. To reduce distractions and limit cell phone usage, allowing RAs to work on door decs, play with silly putty, color, or doodle during sessions. This can help many students to focus and retain information.
5. Incorporate small group time and breaks
RA training can be physically, mentally, and emotionally draining — even for the most extroverted students. With a daily barrage of new information, long days, and the delicate chemistry of new personalities, RAs need time to process and recharge. 
So, include small group time throughout the day in order for teams and their RDs to check in with each other. These times can give RAs the opportunity to ask questions and address concerns that they may not feel comfortable bringing up within larger groups. 
And don't forget to add breaks between your sessions. Five- or ten-minute breaks to check their social media feeds, go outside for fresh air, or to do nothing at all will help RAs relax and experience smoother transitions from one session to the next. Your presenters and RAs will thank you. 
Lastly, we know that professional staff and RAs have responsibilities outside of training. So, consider including free time or adjusting your training schedule to start later or end earlier on certain days. With a break from training, you can catch up on your emails and RAs can run all those errands they've been stressing about. 
Seeing a student blossom from a nervous rookie into a confident student leader is my favorite part of RA training. Hopefully, with these tips, your RAs will have fun learning about their roles and be more than ready for the fall semester.
How have you given your own RA trainings a boost? We'd love to hear your ideas and success stories! Tweet us @HelloPresence and @Meg_Roll.