These days, it seems like everyone is racing to show off the newest educational technology tool that their department has started using.
EdTech has the potential to improve collaboration and increase student engagement when it is used as a tool and not a learning outcome. The point of using EdTech isn't to have the technology be the centerpiece of the program, it's to help students achieve the actual learning outcome.
The SAMR Model can help you determine when and how to incorporate technology into your program.
Where EdTech really shines is in its ability to gamify learning. Gamification, a key element of Presence, is the application of game concepts to non-game situations, such as being awarded points for completing a task.
Institutions of higher education, such as McMaster University and Massachusetts College of Liberal Arts, have used gamification to encourage students to attend campus events by awarding points to students who check into each event. These points can be redeemed for prizes, with awards going to the top point earners.
These five EdTech tools can help you gamify your programs and better engage your students in exciting new ways.
1. Kahoot
Kahoot is a platform that lets you create trivia games. There are a number of features that allow you to customize the game, such as a timer, the ability to choose multiple correct answers, and adjustable point values for individual questions. A particularly fun tool lets you insert an image or YouTube video into questions.
Kahoot is easy to get up and running in the middle of a program because all students need to start playing is a unique PIN. Students can respond to questions using the Kahoot app on their phone or by going to kahoot.it on any internet-connected device.
If you are facilitating a program and you would like to gauge how much the students have understood the material in real time, a Kahoot game incentivizes students to pay attention and provides you with data on their learning. This format is especially useful if you have topics (like policies and procedures) that students may be less-than-thrilled to learn about. 
Don't forget that you need a monitor or projector screen to display the questions if you want to do a live Kahoot game. If you are playing during a virtual meeting, simply start screen-sharing the questions. Read Kahoot's distance learning guide for more information about virtual facilitation.
If you do not have time to play a Kahoot game or would prefer to let students play on their own time, you can assign a Kahoot challenge. This format emphasizes accuracy over speed in answering questions. Like the live format, you can run reports to assess student understanding. Facilitators must communicate the game PIN or link to students once the challenge goes live.
2. JeopardyLabs
JeopardyLabs lets you replace those clunky Jeopardy games made using PowerPoint templates with an easy-to-use platform. Using this platform offers several benefits, such as an integrated point-tracking system and questions that automatically disappear from the board once they are used.
No account is required to create a JeopardyLabs game. Your game will be available to the public to play and anyone that you share the password with will be able to edit it.
Jeopardy games are great for reviewing students' comprehension of training material. After moderating a panel of campus partners, I facilitated a Jeopardy game in which each partner was a category. 
The game provided on-the-spot data about how much information the students retained. The lower-point questions covered topics like office locations and phone numbers, and higher-point questions asked students to describe a situation when they would contact that particular campus partner.
A Jeopardy game can be an alternative to Kahoot if you want students to compete as teams instead of as individuals. Also, keep in mind that Jeopardy games take longer to facilitate, partly because they require more questions.
For an in-person game, you need a monitor or projector screen to display the Jeopardy board. You get there by copy and pasting the link to the game into the web browser. For a virtual game, screen-share the Jeopardy board during your video conference meeting.
3. Online Whiteboards
Online whiteboards offer you the ability to engage visual and kinetic learners in virtual spaces. Platforms that you could use include Miro, Mural, and Lucidchart; all three have free plans.
What makes online whiteboards such powerful learning tools is that they enable students and facilitators to collaborate in real time, often without having to sign up for an account. Some common features of online whiteboards are the ability to draw, write sticky notes, create diagrams, and move items around.
Online whiteboards can be used for brainstorming during retreats. Your student organizations could use them to outline goals for the semester or to compile program ideas. Because everyone can be on the whiteboard at the same time, students can brainstorm on their own section of the whiteboard, then compile their ideas in one area whenever they are ready.
Consider incorporating design-thinking activities when using an online whiteboard. Check out these posts on virtual leadership activities and virtual training activities to learn how to facilitate the Draw Toast activity, UN 2030 Goals, and Maker Challenges.
To communicate with each other when meeting virtually, have everyone be on a video conference call while using the virtual whiteboard.
4. Edpuzzle
Have you ever assigned a video to your students to watch and wondered if they actually did? Edpuzzle can answer that question.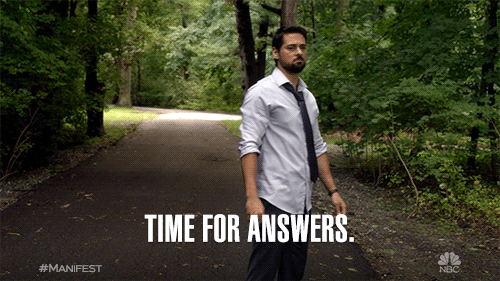 After making an account, copy any YouTube link or upload a video into the platform to add multiple choice questions, open-ended questions, and notes into any part of the video. When students watch it, the video will automatically stop and ask the questions or display the notes. Students must answer each question to proceed, though they can rewind and rewatch the previous segment before answering. You can even enable a "prevent skipping" option so that students are required to watch the entire video to receive credit.
If you frequently use videos in your programs, you can require students to sign up for an account for enhanced data collection. If you plan to use just one or two videos, an "open class" will only require that students input their name.
For a leadership course, you can use open-ended questions to provide thought-provoking prompts throughout the video. Edpuzzle has partnerships with many educational content producers such as TED, so there may be questions already available.
Here are some ideas for great videos to use with Edpuzzle:
Flipgrid
If you have to choose between posting discussion board prompts and holding a live discussion, you will always have students who prefer one method over the other. 
Flipgrid combines the best of both methods! With Flipgrid, the facilitator posts a prompt and students record a video response using the Flipgrid app or any internet-connected device with a camera. 
Students who like live discussions get to see their peers on screen and those who prefer discussion boards can redo their recording as many times as they like before posting it. Only people who have been invited to the discussion will be able to view the replies.
It's important to note that while facilitators can upload text, photos, video, and files as a part of the prompt, students can only respond with videos.
There are endless ways to deploy this tool. Here are some popular practices:
Interview practice:

Students post a video of themselves responding to an interview question chosen by the facilitator.

Debate:

The facilitator picks a debate topic and assigns students to each side. One student will post a video arguing for their side, followed by a student from the other team countering that point. This continues until each student has posted at least one video.

This ThoughtCo article

offers some great resources for setting up and moderating a debate.

Report out:

Students read an article, watch a video, or listen to a podcast. Then,  they present what they learned by posting a video on Flipgrid. For added interactivity, students can pose a question at the end of their presentation for their peers to respond to.
Encourage your students to get creative with videos by adding screen shares, text, emojis, and other fun extras directly into their video responses!
Digital tools are only as useful as you make them, so be sure to research what tool works best for your needs. If you get really good at using a digital tool, some of them (like Kahoot and Flipgrid) offer free certifications that you can earn to show off on your resume.
For even more EdTech tools, here is a list from the folx at Ditch That Textbook and another list compiled by students in the Learning, Media and Technology master's degree program at UMass Amherst.
If you are deeply committed to exploring EdTech, I highly recommend reading the open-source textbook Teaching with Digital Tools and Apps by Dr. Torry Trust. 
Also, look into these other 62 digital tools we previously compiled.
What digital tools do you love for enhancing your virtual work? Connect with us on Twitter @HelloPresence and @justinterlisner.