During my first several years of working in student affairs, I often found myself scrambling at the beginning of each semester.
Between juggling hiring processes, leadership trainings, large-scale events, and a never-ending inbox, I would race through the semester trying to keep up.
But after several years of trying to stay afloat that way, I developed a different strategy. I took a step back and considered my good friend "the off months." The off months are different for everyone, but for me, they're generally December and July. 
These two months are often the forgotten months in the higher education world. Students are back home. Staff and faculty are wrapping up projects or taking vacations. Everyone is coming and going.
And because of this unique rhythm of December and July, my schedule used to consist of fewer meetings and more free time on my calendar. So, I started creating a three-day planning period. I would block off my calendar and have three days in December and in July set to jump-start the upcoming semester. I call it my three-day semester setup. During this planning period, I do four things — not ten things, not twenty things — just four simple things to make sure I'm set up for success once the semester has started. 
Here they are. Take a read and consider adding them to your own prep plans. 
4 Things

To Do
1. Finalize Your Communication Plan
Most student affairs professionals maintain regular communication with students, faculty, and staff. Some pros continually email new students while preparing for orientation events. Other pros email student leaders once a month with leadership tips and tricks. And others manage social media accounts and aim toward consistent engagement. 
No matter your scenario, if you don't have a gameplan heading into the semester, your communication efforts will feel disjointed and mistimed.
To transform a reactive, messy communication plan into a proactive, meaningful one, I recommend this tried-and-try method:
First, establish your goal. 
Start by designing what would be your ideal communication plan for the semester. For example, perhaps you'll send a weekly email to all student leaders in your office, plus send a monthly update to all student organization advisors, and post on your office's Facebook page every Monday.
Then, batch the work.
Instead of rushing to write all of the content the week of an event, use your three-day planning period to craft your emails and social media posts ahead of time. Sure, you might make some changes once you get closer to the date of pushing send but by having an email or post 90 percent complete, a two-hour weekly task becomes a 20-minute task.
Next, set up your calendar.
Once you've created the copy and content, block off time on your calendar for when you will edit each post and press send. Since you already have done most of the work, this can be just a 30-minute block on your calendar.
Finally, establish Movement Teams.
We all have things we want to accomplish each semester. But often, we don't align our staff with these goals. And without people focusing on specific goals, our overarching projects get pushed to the bottom of our priorities and may never get done.  
In order to create movement towards accomplishing your top projects, I recommend creating movement teams. These teams should be composed of 2-4 people dedicated to keeping a projecting moving forward. 
Once you have established your 3-5 pressing projects for the semester, simply assemble your movement teams around your objectives and watch as your projects start gaining traction.
 For instance, this semester, I've established three movement teams:
A student leadership hiring movement team: This team creates the online applications, develops the marketing plans, and designs an email communication plan for the entire hiring process.
Instructional videos movement team: We have several processes and tasks that all students regularly complete — from reserving a room on campus to registering for classes. This movement team is tasked with considering all of our processes and creating online how-to-videos to educate the rest of the student body. 
Research on club policies team: This team is dedicated to reviewing current club policies, contacting peer institutions to gain insights on various policies, and recommending updates to our current club handbook.
You might say to yourself, "I don't have that many professional staff on my team to cover three big projects." Well, guess what? I don't either! 
My three teams consist solely of student leaders. But by providing them high levels of support and responsibility, I've been able to give these students great learning experiences while also bettering our operations.
Your off-month is a great time to name these movement teams and establish clear objectives, deadlines, and goals. This will ensure positive movement from the very beginning of each group's establishment.
2. Develop your 3×3 approach
Considering all that needs to be done in a semester can make those tasks seem overwhelming. In order to combat this, I tackle the semester using the 3×3 approach. 
The 3×3 approach is simple. It involves assigning three things for each person (including yourself, your full-time supervisees, and your student staff) to focus on for three weeks. Here is an example of the first 3×3 I assigned to myself for the weeks of January 3-24:
Roll out student hiring applications and timeline 

Update the website will all current orientation details

Create template emails for the most common orientation questions to ensure consistency and timeliness in responses 
Yes, there will be other tasks that come up. But if you stay true to your 3×3 approach, your team will be able to breathe more easily throughout the journey and stay focused on individual assignments.
3. Create space on your semester calendar
If you don't dictate your calendar, your calendar will dictate you. 
Before your inbox gets filled up with meeting invites, design your ideal calendar. Consider how you get your best work done and when you need team meetings, then develop your schedule out.
Here are some key calendar blocks I try to carve out before each semester begins.
Reading Mornings — once a month

Team Celebrations — once a month

3×3 Updates — 30-minute meetings every other week

Inventory Afternoon — one four-hour block to clean the storage closet
Some of these items might be one-time things while others will reoccur. Either way, set yourself up for success by adding several big rocks to your calendar before your schedule because a series of little rock calendar invites from other people that don't move you in the right direction. 
4. Develop your event logistics strategy
Welcome week, move-in day, the first home basketball game, family weekend, homecoming — these big events don't just happen overnight. They take many months of planning and preparation. But, with a well-defined checklist, clear deadlines, and a set system, these events move from messy to manageable.
On one of the days you've set aside for planning, create a giant to-do-list. I like using a task management system (such as Trello, Asana, or Airtable), but whatever you utilize, get it on the list.
My list includes every little task, including:
Ordering nametag holders

Sending out the May 1 informational email

Reserving the retreat center for student leaders

Scheduling all space reservations

Confirming the speaker for the main parent orientation session
And yes, you will probably add things to the checklist as you go. But by having everything in one place before the spring semester even starts, everyone — including yourself — can feel confident about the game plan. 
If everything stays solely in your mind, your mind will become quite messy. Confidence in your system allows you to avoid panic.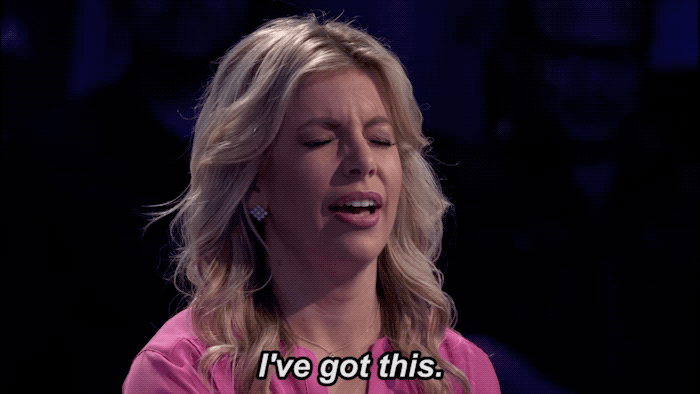 Every semester has its challenges. Unexpected work will land on your desk. Something that happens the third week of classes will cause you to pivot for the rest of the semester. Life happens. But if you don't have a set plan with strategies and processes in place, you will be playing defense all semester long.
Do yourself and your team a favor and give the gift that keeps on giving: Add a three-day semester setup to your off-month and watch as you enter the semester with newfound ease and confidence. 
How do you set yourself up for new semester success? Connect with us on Twitter @HelloPresence.