If there is one thing that all student affairs professionals have in common, it's meetings. 
There are team meetings, department meetings, division meetings, and even meetings about meetings!
One of the most common types of meetings, no matter what level you are in your career, is the one-on-one supervisor-supervisee meeting. Although these meetings can be a great way to reset and get on the same page about shared responsibilities, they can also be rather stressful — especially for new professionals or graduate students tasked with supervising student staff. 
Being close in age to your supervisee can make this extra stressful. It can be awkward and uncomfortable having power or authority over a peer. Perhaps you'll worry that won't be taken seriously as a professional. The age gap (or lack thereof) might also affect your self-esteem and lead to imposter syndrome. 
Fortunately, there are ways to turn these meetings into fun and meaningful encounters! Here are some ideas on how you can up your supervision game, based on my personal experience as a graduate student and new professional.
4 Tips
1. Set professional boundaries early
Setting professional boundaries is always important, but it's especially vital to do so early on in your relationship when supervising a peer. 
As Nick Rathbone put it, student affairs professionals often struggle to set professional boundaries because we materialistically define success, maintain poorly model work-life balances, and unhealthily tie our work identities to our personal identities. 
This profession will require you to give a lot of yourself to others — students, staff, families, alumni, everyone will need something from you. That's why it's crucial to not only set boundaries but to set them early on. It is much easier to be strict and firm in your boundaries initially, then lighten up as time goes on, rather than vice versa. 
First, take the time to figure out what your boundaries are and write them down. You'll want to be able to clearly explain each of them during your one-on-one meetings. 
Do you only want to be contacted during work hours unless there's an emergency? Would you prefer that your supervisees call or email you rather than text? Do you allow your supervisees to follow you on social media?
 These are all boundaries that I've had to think critically about and be intentional about setting due to issues arising later on with my supervisees. Because I did not set these boundaries early, I found myself backtracking and having to explain to my supervisee why the boundary was crossed. 
Reflect on each of these questions and make a decision based on what's best for you. Remember: You get to decide what you allow your supervisees to have access to when it comes to your personal life. 
Once you've decided on these boundaries, clearly communicate them to your supervisees. It might be a good idea, especially if you are meeting a supervisee for the first time, to devote your first one-on-one to setting boundaries and expectations. And it shouldn't just be one-way; encourage your supervisor to share their own expectations and boundaries with you.
2. Connect through shared experiences and interests
One of the easiest ways to connect with someone is through a shared interest or experience. Either prior to your first one-on-one or during it, ask your supervisee about some of their hobbies and interests. My favorite way to do this is by sending out a "Getting to Know You" survey throughout which I ask my students about their:
Personal pronouns

Hobbies and interests

Favorite food

Favorite musical artist or song

Favorite TV show or movie
I also ask "Is there anything that I need to know about you to aid in your success this year?"
Before my one-on-one with a student, I'll look at their answers to give me an idea of things to talk about. 
For example, I love music and often use that to connect with my students. If they share an artist that I know of, we discuss that artist, our favorite songs, and more. If they share an artist that I haven't heard of, I seek to learn about them and we listen to a song together. 
Finding ways to relate to your supervisees can go a long way towards making them comfortable with you. It also shows that you are taking a genuine interest in getting to know them. 
Self-disclosure can also be helpful. It's a therapy technique that many student affairs professionals utilize as a helping skill when working with students experiencing a crisis or dealing with a highly emotional situation. Self-disclosure means revealing personal information about yourself to form a deeper connection with someone or prompt them to share more openly. 
This technique can also be applied to one-on-ones but should be done so in a manner that is focused on your supervisee. Keep the topic safe for the workplace and always utilize this technique as you are comfortable and see fit. 
For example, if you're connecting with a supervisee over a shared interest in a musical artist, it may not be a good idea to discuss any illicit drug or alcohol use you may have done while attending said artists' concert. You may, however, want to share how their music helped you through a particularly challenging time in your life. I think that a good rule to use when considering self-disclosure is if you wouldn't share it with your supervisor, then you shouldn't share it with your supervisee.
3. Clearly communicate expectations
Similar to setting professional boundaries, it's also important to be clear about the expectations of all parties involved. 
It can feel a bit awkward to ask your supervisee what expectations they have of you. 
Still, asking these questions and clearly laying out these expectations can make a world of difference for your one-on-ones and overall professional relationship. Clear expectations help keep your supervisee and office as a whole on track and able to reach goals. 
It can be awkward having to hold a supervisee accountable for an expectation that you didn't clearly communicate to them. A best practice that I use when setting expectations is asking my supervisees to prepare any questions regarding their job description. We go through the description line by line and discuss precisely what I'm looking for from them. 
If you utilize this tactic, you should also be open to hearing what your supervisees are looking for from you. Remember that your supervisees are focused on learning and growing professionally, and thus, are likely seeking certain things from a supervisor to aid in that development.
So, create space during your one-on-ones to talk about (and write down) what it is they would like from you as their supervisor. Be sure to create tangible, realistic goals for meeting expectations and discuss what actions will be taken if expectations aren't met. Asking the following questions can help you set clear expectations:
What will be done if you or I feel that our expectations aren't being met?

How will we communicate concerns that expectations aren't being met?

How will progress be tracked and measured? 
Thinking about these questions and keeping a living document of them will help if they ever need to be revisited. Having documentation leaves little room for misunderstanding and miscommunication — which is vital as you continue to develop your professional relationship.
4. Define your professional relationship
For most of this post, I talked solely about supervisory relationships. However, a variety of other professional relationships exist in higher education and defining yours will make one-on-one interactions flow more smoothly.
Clearly defining your relationship with your supervisees can also be a useful technique in expectation setting. The role that you have can impact how you interact with and assist your supervisees. Be sure that you aren't advising someone you should be supervising. Creighton University offers a great example to help distinguish the two.
Understanding the role that you are taking in your professional relationship can help you more clearly detail your expectations. If you are serving in an advisor capacity, the expectation should usually not be that you perform supervisory responsibilities. However, this is subjective; you should feel comfortable to take on the role that you and your supervisee have agreed upon. But being transparent about what your responsibilities are will reduce the risk of lines being blurred later on down the road.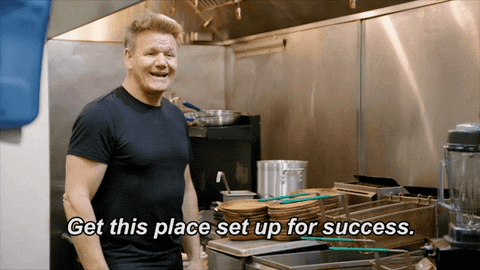 How have you effectively supervised someone close to your age? We'd love to hear your success stories! Connect with us on Twitter @HelloPresence.