I figured being a resident advisor would be cool, but I had no clue how much it would teach me.
As an actual RA comin' atcha live, I have exciting news: Being an RA is truly life-changing, and I really wouldn't have it any other way.
When people talk about the perks of being an RA, the compensation package – which is typically some combination of a sweet little paycheck, discounted housing, and a discounted meal plan – is usually hard to leave out.
But although monetary compensation sure is enticing, I think RAs can all agree that the role offers so much more than that.
You also might hear about the long nights and the difficulty of working where you live. And that's right to some extent; you're never truly "off." You might wear your RA hat when you're on call, but even when you're not wearing the hat, you've still got RA hat hair.
It's a work experience that gives student leaders endless opportunities to cultivate skills that are essential and applicable for a lifetime! Being an RA truly rocks and I'm excited to tell you why.
Most plainly: You're perfect as you are, you gain new skills, you build an awesome community, and you've got a support network cheering you on.
Why Being

an RA Rocks
1. Being yourself is valued and encouraged.
When you're an RA, you're the RA. I know that sounds simple enough, but it's incredibly empowering to recognize that beyond the standard protocol and procedures we all enforce, what's most valuable is when you do the job as yourself.
You can do so much good as an RA just by embracing who you are.
And that's because with a job that involves building a tight community and individual relationships, the goal is to make authentic connections. Being true to yourself models that for your residents, too, so they feel encouraged to explore and accept themselves. The things you like to do for fun and the causes you support shouldn't go away while on the job.
And actually, continuing to do what you love is valued, because when you're an RA, you're so much more than just a resident advisor; you're a student, friend, family member, and more!
Now, that doesn't mean you have to be a super talkative, wildly outgoing extrovert if you aren't one. It just means that being a student leader shouldn't get in the way of being #relatable to residents, because that's part of what builds trust.
And let me just say, interacting with new and returning students only gets more comfortable the more you do it. So no matter where you start, your social skills will improve in no time!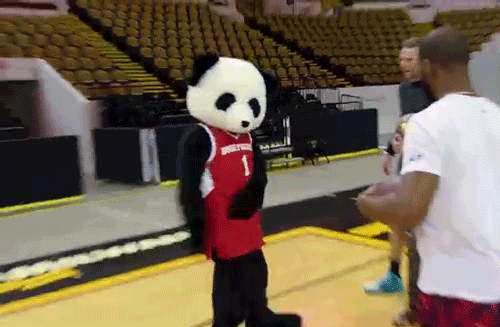 There are so many ways to showcase your fabulous personality, like by hosting programs that call on your passions or displaying information about you on an "about me" bulletin board by your room. But as powerful as this bonding can be, that doesn't mean it always works or that you should change. It's important to remember that all of your residents don't have to like you, and vice versa. Everyone's different.
Nevertheless, this job requires a lot of creative and critical problem solving, and so, as you navigate the job, your perspective is tremendously valuable. The identities you hold, the experiences you've had, the hall you're in, the students you serve, and what situations you've handled all inform your thinking. Sharing your interpretations, ideas, and experiences with fellow staff members and supervisors is encouraged and valuable, as you offer something unique to the team.
2. Opportunities for personal and professional development abound.
The opportunities for growth are nearly endless! This role encourages you to keep learning and improving, which keeps happening the more you do it. Namely, you gain stellar leadership, project management, and people skills, which are transferable to all sorts of careers and other areas of life.
Cultural and Social Justice Competencies
It is absolutely crucial that RAs stay dedicated to growing their abilities to work inclusively with a diverse group of students. That means they should aim toward social justice in their work and focus on creating a comfortable environment for all students, where everyone is respected and cared for appropriately.
Doing this work helps you understand what sorts of institutional barriers students encounter and how you can advocate for them and empower them to advocate for themselves. RAs should know what resources are available on campus for underrepresented students, for example, and should approach their day-to-day relationship-building in ways that take into account different experiences.
Cooperation and Collaboration
"It takes a team of RAs to raise a resident." That's how the saying goes, right?
The point is that teamwork is absolutely essential to this role. You'll work closely with student leaders, student affairs professionals, and other RAs to handle campus-wide issues. You might even partner with off-campus communities, institutions, or organizations.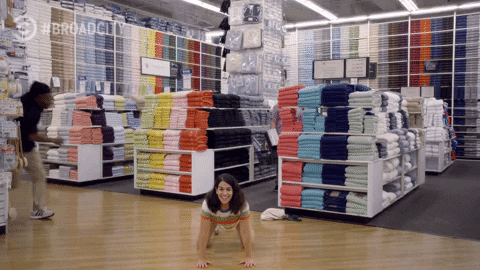 Even when supporting residents who are dealing with personal situations, your approach should be collaborative. You'll partner with students to boost their skills and agency and take steps that are best for them.
Time Management
With so much to juggle — including campus programming, resident issues, on-call duties, and spending time in the community, not to mention schoolwork and possibly other jobs — there's a lot to do within the precious little time you have. So, time management is a must.
Setting boundaries and time aside for RA work can be challenging since RAs are never really "off." Learning the art of caring for yourself by saying no and taking care to engage in healthy activities and behaviors is crucial to sustaining your energy in the role and maintaining a balance.
Plus, as an RA, you'll plan awesome events and in doing so, you learn to be resourceful, organized, coordinated with budgeting, and skilled at seeing a project through as smoothly as possible.
Google Calendar has been an absolute lifesaver for me, and there are so many other great time management tools out there to keep you on track. I've come to be less overwhelmed juggling it all, and I feel more ready to "go out into the real world," as they say.
Communication and Empathy
Working with students means supporting them through their college experience, including all the ups and downs. Doing this effectively takes empathy, compassion, active listening skills, and generally taking a constructive approach toward any problems they may be facing.
Learning to communicate better includes clearly saying what you mean while conveying an appropriate emotion. You learn the power of being both assertive and caring, establishing and communicating your boundaries with compassion. One amazing strategy that's changed how I communicate boundaries is in saying "and" in place of "but," because it makes enforcing boundaries much warmer than the cold and detached idea we typically have of boundary enforcement.
"I really want to support you, but I'm too busy" becomes "I really want to support you and I have other commitments, so let's connect you with someone who can work with you right now."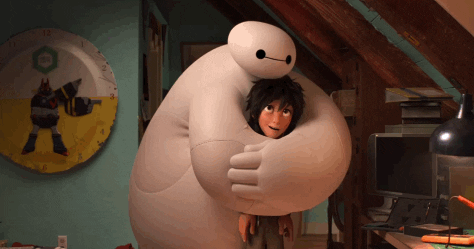 Crisis Response and Conflict Resolution
Unfortunately, life includes crisis moments and residents may call on RAs during such times or may share their experiences after the fact. RAs often also serve as mandatory reporters and may be tasked with handling confidential information about students' well-being in order to respect their privacy.
You might be pulled into situations involving interpersonal violence and mental health emergencies, or be tasked with mediating a roommate disagreement. Fortunately, no matter the situation, other RAs, as well as professional staff members, will be available for support. Responding to emergency situations and helping to resolve conflicts are applicable skills for many jobs and personal situations you may encounter in the future.
3. You're an irreplaceable part of the community.
In what job could you say that all the work you do truly has a widespread community impact? Well, this one for sure!
By building connections between students and creating an inclusive environment, you get to play a key role in making residents feel comfortable on campus. And these relationships are really at the center of the community. The impacts that RAs make on campus are far and wide. It's pretty likely that, at some point, a student will come up to you and thank you for the impact you've had on them.
By serving as peer educators and mentors, RAs can inspire students to be leaders on campus and get involved. They really are campus heroes!
4. You'll feel supported throughout the challenges.
In addition to supporting students, having this job comes with its own support network — a second family of sorts. As an RA family, we all serve as peer mentors and friends to one another and exude "we're all in this together" vibes.
Being supervised by a hall director means having support and access to advice on crisis response and programming. Hall directors are sources of accountability, knowledge, and are campus heroes to us all. Because, after all, who are the RAs to the RA?! Every hero needs their own hero, and that's what they are: Inspirations, role models, and cheerleaders that help keep us going. (Shout-out to my supervisor, aka My Sean!)
The role also exposes RAs to supportive personal and professional networks that come from being a part of the general student affairs division at their institution. Because of this, RAs get an inside look at student affairs as a career field and may even get a chance to develop connections within it and see if it's for them.
It really rocks to be an RA! We get to play so many roles — as community builders, crisis responders, event hosts, mentors, and so much more – all while earning a sweet little paycheck and gaining valuable skills for the post-college workforce.
Why does being an RA rock for you? Tweet us @HelloPresence to share your thoughts and experiences.