Remember when you used to have one-on-one meetings with your student staff and leaders in your office?
Remember when you didn't have to ask "Can you see me now?" during every meeting? 
I know; those times seem like a world's away now that video calls are the basis of how we get our work done. But I promise you: You're not alone in feeling burnt out from these screens. We are all tech-ed out! 
Consider how our students are doing with all of this, too. They have been taken out of their classrooms and placed in front of a screen. They can't run down the hall to ask a friend to toss a frisbee on the quad nor go to the library with their study group to prepare for a final exam. 
These small things, when added up, are immense. These drastic changes can get exhausting and weigh heavily on our student leaders and staff. 
They are burnt out. We are burnt out. 
So, how can we help our student leaders and staff fight this virtual battle? Listen to them!
The student leaders I've been lucky enough to work with have been nothing but open about their feelings with going virtual. I've gotten to hear about their transitions into online learning and their frustrations with constantly being in front of their computer screens. And it has not only been eye-opening; it also reminds me to ask those students what they're doing to combat their virtual burnout. 
These tips are certainly not an exhaustive list; rather, they're based on my conversations with students about how they are taking care of themselves in the transition from in-person to online learning.
3 Strategies
1. Teach them about Friluftsliv
When I worked at The University of Maine's Department of Residence Life, we did something that I think exemplifies the values student affairs was built upon. After all students were required to leave the residence halls due to the pandemic, my coworkers and I called each individual student to see how they were transitioning into online learning and to being back home. We wanted students to know they were not alone in their fears and challenges.
The overwhelming majority of my students shared how thankful they were for the call and talked about the struggles they've had with transitioning to online classes.
Many students also shared what they'd been doing to stay busy and motivated while self-isolating. What do you think a large percentage of those students said? They go for daily walks with their dogs, bring their laptops into their backyards and sit on a blanket in the grass, learn new routes for their morning runs, or sit by a nearby river while eating lunch. They go outside!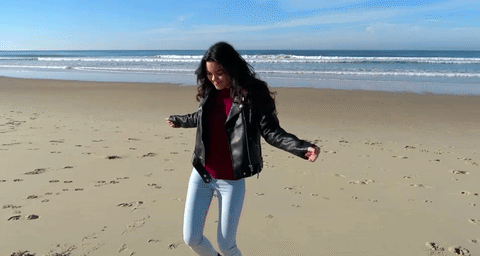 Their stories reminded me of a concept I learned about while studying abroad in Norway. There is a Nordic way of life called friluftsliv (pronounced free-loofts-leave), which literally translates to "open-air life". It has been seven years since I learned of friluftsliv and the concept resonates with me so strongly that I still try to share it with as many people as will listen.
Friluftsliv embodies exactly what these students talked about: Exploring nature and allowing yourself to absorb and appreciate all that it can provide. From drinking a cup of coffee on your porch to going on a run with your furry friends, practicing friluftsliv leads to better mental and physical health, personal growth, and an awareness of being part of something bigger than yourself. 
2. Encourage them to express their feelings in writing
Writing is highly underrated and can be a nice way for students to get things off their minds. It can also be extremely cathartic. 
Share with your students how satisfying it can be to physically check something off a to-do list with a pen or pencil, instead of merely deleting it off a virtual to-do list. Sitting down and journaling or having that physical to-do list can help them to conceptualize how they're feeling and remind them of the goals they're trying to accomplish. 
Leadership coach and author Puja Madan recently wrote about how writing things down is a great way for us to "tap into our own hidden reservoirs of creativity and inner-growth." She also explains how writing down goals and sharing them with others helps us to hold ourselves accountable to those goals. This could be a great way for your students to start finding some intrinsic motivation to keep pushing themselves during these heavily digital times.
Journaling may be a new concept for some students. So, if they aren't sure how to get started, you can suggest they start slowly — by writing just one word a day. Perhaps they can summarize their emotions or write out a thing they did or learned that day.
I started my journaling process by setting a word limit for myself. At first, I'd write just 200 words a day, before I set a higher goal. 
You can also remind your students of the benefits of snail mail! Sending a letter to a friend or family member can be fun for the sender and really meaningful for the recipient. Or share More Love Letters with them. This website features people who've been nominated by friends and family to receive letters of love and encouragement because they're going through a tough time. 
Tell your students how impactful it could be to send some letters to these nominees. Or go a step further and encourage your students to think of someone they can nominate themselves.
3. Encourage students to change things up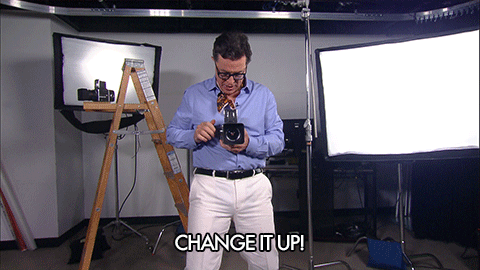 Sometimes a change of scenery is all it takes to reinvigorate the mind and make your space brand new. Invigorate students' creative sides by encouraging them to do one of the following:
Suggest that students start doing their homework or attending their virtual classes in a different room. If they usually complete their work in their bedroom while laying on their bed, maybe sitting in the living room on the couch will allow them to think differently, retain more energy, or take on a renewed focus. 

Rearrange their space. It can be as simple as moving around furniture in their room.

Doing so has been shown to improve mood and energy

and could lead to increased productivity. 

Add some decorations that spark joy! Maybe they have some artwork or momentos lying around they haven't gotten around to putting up yet. Or, maybe they can make a collage from old magazines, do some painting, or make a dreamcatcher to brighten up their space. Now could be a great time to try something they've never done before.

Do some summer cleaning. Decluttering and getting rid of things that they no longer use can help make a space feel cleaner and get your students away from their screens for a while. Encourage them to pass items down to siblings or friends or donate to a local charity. Advise them to check beforehand if donations are indeed currently being accepted. 
(Keep in mind the above tips may not be possible for all your students. They may be living with family, friends, and partners who are also working or learning from home. Students' finance may also be tight which means decorating won't be feasible. So, use your discretion and the rapport you've built with the students when suggesting each of the above ideas.)
These coping strategies all sound so simple; you might assume that students will have thought of them on their own already.
But I can honestly tell you that before a colleague told me about how transformative their daily walks had been, I had forgotten that I could still explore the outdoors. Before a student leader mentioned repainting their bedroom, I'd forgotten the walls were my canvas. And before I received a letter from a friend in the mail, I'd forgotten how impactful it can be just knowing you were on someone's mind. 
We will have days when we are not as productive as we'd hoped we'd be, but we are all doing the best we can. Sometimes, that means giving yourself a break and recognizing when it's time to step away and do something for yourself so you can get back to work in a healthier headspace.
Navigating these new waters of remote learning can be overwhelming. Students may be getting wrapped up in feeling as though they didn't pay enough attention in a lecture or how to finish their 15th blackboard assignment without their head bursting. 
Sometimes, we need to hear what seems like the obvious. So, remind your students that there is still a world out there beyond those screens.
How have you handled and/or helped your students leaders when experiencing virtual burn out? We'd love to hear your stories. Connect with us on Twitter @HelloPresence and @treetray1.