Digital education is continuing to become more prevalent. 
More and more students — who have only taken in-person courses before — are now learning online, including millions with no other option due to the COVID-19 pandemic. This is especially challenging for your adult learners who may have been away from any sort of formalized learning for several years.
It is increasingly necessary to make sure that students are well prepared to be successful in this new environment. Student affairs professionals can play an integral role here. Whether it is through their own workflows or by augmenting the work of their faculty colleagues, there are great opportunities for cross-campus collaborations.
Here are a few critical elements to consider as you develop a framework to help your students adjust to digital learning.
Orientation
It is crucial to make sure that every student has an online orientation. Whether this is the main attraction, so to speak, or a digital representation of an on-the-ground experience, an online orientation will lend ample time and attention to the important concepts that students need to know. 
Student affairs professionals can take a leadership role with these efforts. Ideally, you would work with your respective colleagues to build an orientation course within your campus learning management system (LMS). You can take advantage of a variety of tools to help make sure your students are comfortable with all the features of your LMS as well as your video conferencing platform, and any other relevant tools. You can put in high-quality videos, quizzes, discussion boards, and gamification aspects as well. 
You can also embed content on your institution's traditions, history, and milestone events. Students will be using all of this knowledge whether any given course is online or not. 
With all of this content preserved in an asynchronous course, students can spend as much time as they need on any of the content and can refer back to it easily. Taking time to invest in developing a thoughtful, intentional online orientation will help your students progress towards intentional learning outcomes.
You could also offer interactive components through live orientation sessions. This is especially useful for fully online students since they will miss out on the advantages of coming to campus and connecting with faculty and staff. 
These gatherings can be a brief one-hour video call during which relevant content is covered and students are given time to socialize. Making this live session as effective as possible will take some preparation and practice, but it is an amazing tool for engaging your digital learners. Student affairs professionals are well-suited to help lead these efforts due to their experiences in facilitating programs for large groups.
Engagement
Embarking on a digital education journey doesn't have to be lonely. All it requires, on the institution's part, is setting up the proper framework to encourage student engagement and community building.
You should take a multipronged approach here. Student affairs professionals can take ownership to work with faculty, coworkers, and students to all play roles in helping new students feel fully a part of the institutional community, even if they never set foot on campus.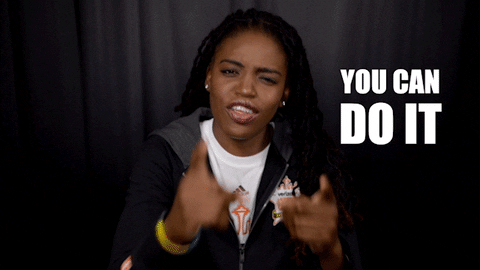 Let's start with faculty. A faculty member is already front and center during a student's coursework, making their personal interactions with students extremely valuable. Student engagement on the faculty's part could take the shape of individual Zoom calls with each student, at least once per term. During this time, students can get any help they need with course concepts, while also getting to know their instructor better and maybe even discussing career goals. 
Virtual meetings can feel just as meaningful as their in-person counterparts; you just have to do them the right way. Student affairs professionals can be great thought partners here as well to help support faculty with their questions or anything the student needs that the faculty can't help with directly.
Turning now to student-staff engagement — ideally, your institution has a team of academic advisors or success coaches dedicated to supporting online learners. Either way, having staff who can proactively reach out to students to check in and respond to any concerning academic performance issues will show that your institution truly cares about online student success. 
Staff can also help to facilitate digital communities for students, through platforms like Slack, Discord, and Pronto (which allows for dynamic chat conversations within an LMS). Staff or peer leaders can give some prompts for conversation or answer questions that come up about the course content or other policies. 
Once things get rolling, you'll see the vibrant digital communities that can grow and the meaningful impact these spaces can have!
Feedback
After all of the work you have done to help your students adjust to digital learning, it is critical to give them ample opportunities to provide feedback.
As students go through this experience for the first time, it will be so meaningful to your institution's long-term success to learn what went well and what aspects of digital learning students could have used more help with. Feedback could help highlight any blind spots and areas for improvement that can be addressed. 
To garner this feedback, send a survey after each term with questions asking students' about their levels of satisfaction regarding each part of the online experience. This could include their onboarding prior to their first term, registering for classes, accessing the LMS, attending class, and support from faculty and staff. You do a rating scale for these and also give space for open-ended comments. 
Or, you could use a Net Promoter Score (NPS) to assess whether someone would recommend the experience to others. You can then track all of these scores over time to see how they change as well as from class to class, professor to professor.
Online learning is a new frontier for many of us. It will take patience, determination, and empathy to get to a place in which we feel confident and comfortable creating engaging digital learning experiences for our students. Through proper preparation, support, and assessment, we can make sure that we're always working as hard as we can to make that outcome a reality.
How have you supported digital learning? We'd love to learn from your successes! Connect with us on Twitter @HelloPresence and @HigherEd_Geek.