This blog is all about YOU, dear student affairs professional.
Our team works hard to gift you with inspiring ideas, provide you with helpful advice, and equip you with useful tools. We're constantly brainstorming new topics to cover and challenges to address.
Yet, we can't account for everything; we know we must be missing some hot topics. To help solve that, I'm excited to introduce you to… You Asked It, a new blog series.
Each month, we'll tackle a question posed by an #SApro via social media. Sometimes, the Presence team will use our own professional experiences and know-how to provide you with solutions and ideas. Other times, such as with this first You Asked It post, we'll reach out to other folx in the field. We hope to unearth best practices and innovate solutions together.
Now, let's begin with our first question!
Megan Lucia asked via the Student Affairs Professionals group on Facebook:
"Hi Everyone! I recently joined my campus's retention committee. We are in the process of reviewing how other campuses triage support services for students in need. For example, student keeps falling asleep in class or displays erratic behaviors in their courses. We're trying to potentially develop a team on campus that handles communication and follow up on these issues."
Institutions all over the country have implemented different versions of emergency support service groups for students who are exhibiting concerning behaviors in or outside of the classroom. The name of support groups vary widely,  but the focus on supporting "students of concern" remains the same. 
Some common names for these groups are: 
BIT (Behavioral Intervention Team) 

BAT (Behavior Assessment Team)

SOCAT (Students of Concern Action Team)

CARE team (campus, assessment, response, and either evaluation, engagement, or education Team).
According to The National Behavioral Intervention Team Association (NaBITA), 
"A behavior intervention team is a multi-disciplinary group whose purpose is to support its target audience (students, employees, faculty, staff, community, workplace) via an established protocol designed to help detect early indicators of the potential for disruptive conduct, self-harm, and the risk of violence to others."
To gain a better understanding of what it takes to create an effective behavior intervention team, I reached out to three student affairs professionals who currently serve on such teams for their campuses. 
Here is some of the top advice straight from the experts.
assembling

your team

Behavior intervention teams are typically made up of a diverse group of professional staff, representing a variety of offices and roles. Due to the highly sensitive information involved in their work, behavior intervention team members are chosen based on their roles at the institution and are usually in assistant director level roles or higher. 
"We think about the student experience and who needs to be around the table to give them the best care possible with the least amount of back and forth.  For that reason, there is no application to be on the BIT team, but more of an appointment by role. We also handle a lot of sensitive and confidential information, and therefore, no student representation is on the team.

We currently have [representations working within] the following [offices]: UPD, Housing, Conduct, Advising, Registrar, Counseling, Access (ADA), Legal, Social Equity (Title IX), and an Academic Dean or Associate Dean. I would like to add the Health Center soon." – Dr. Zduy Chu, Valdosta State University
When assessing whom to include, remember that you can ask some folx to work alongside your team without actually serving on it. For example, academic advisors or faculty members can be called upon to provide additional context or support from time to time even if they don't attend weekly meetings. 
Yet, due to the kind of information shared at behavior intervention meetings, there's one group of people who rarely serve on these teams: Students.
"You are dealing with highly sensitive information in regards to intervening. You could call a student in to talk to the behavior intervention team. I have not seen it in anyone's practice to have students serve on the team. " – Dr. Heather Schneller, Augusta University
adopting

policies

Most institutions have policies regarding "students of concern" and emergency situations. When forming a triage support team, review each of these policies to ensure that they're relevant, up-to-date, and inclusive. This will help you determine the structure and protocols of your triage team. 

If your institution does not have any policies in place to handle students of concern or emergency situations, seek out guidance. 
"Talk to executive leadership and legal counsel. Hit up NABITA or CAS and have these conversations. How do these frameworks inform their campus on how they respond to students in distress? This isn't just on a few administrators who get up and get together. It's on the institution. CARE teams will need to have executive support as well as legal." –Dr. Heather Schneller
establishing

protocols

Most behavior intervention teams meet once a week to discuss "students of concern" and any incident reports that may have taken place involving these students. Each behavior team member is responsible for providing any and all relevant information they have on a student or situation. The team will then discuss next steps together.
"Each week, everybody brings information from their office and we discuss openly where we rate students and the severity of their situation. There are two different scales that we use on this campus and the scale is different per campus. 

NABITA has a national scale that we have adapted to our needs here on campus. There is a "harm to self" rubric that we use. It asks: Are they suicidal? What mental health concerns have they had in the past? Are they connected? What are their grades looking like? Where are they at in their progress towards their degree? Is this threat impacting multiple areas of their life? At that point, [we] make a determination of "to what level is this student experiencing a threat to their own safety?" 

Then, we look at threats to others: Has there been a threat expressed to other people? What level are they experiencing? Have they been recently hospitalized? Have they been experiencing threat to self? [It's about] looking at the student and their engagement with people other than themselves.

You want to treat students individually but also keep in mind that students follow trends. It's tough to operate in both of those spaces. "- Dr. Byron Green, The University of Tampa St. Petersburg
tracking

students

It's unrealistic to expect these teams to monitor the wellbeing of students all by themselves. Behavior intervention teams are heavily reliant on individuals in the campus community (including other staff, faculty members, and students) to do their part in providing information on "students of concern." So, consider: Is your behavior intervention team getting the data that it needs?

Here are some follow-up questions to ask yourself and the other members of your support team:
How can faculty, staff, and students submit reports on students of concern? 

Is there a dedicated webpage with triage-related resources, including how to report students of concern?

Do we currently track our students of concern with any type of software? Should we?
"We use our Maxient system to establish a consistent communication chain with every member of the CARE/BIT team.  Everyone on our campus (advisors, faculty, staff, students) are aware of the reporting system, and we make sure to communicate with them on how to submit the forms.  This allows us to track each student and create cases as needed for follow-up." – Dr. Zduy Chu
avoiding

burn out

CARE teams navigate some of the most difficult situations that can occur on campus, including student deaths and instances of substance abuse and sexual assault. So, CARE team members need to be mindful of their own emotional, mental, and physical health. 
"For anyone who is looking to create a CARE team or is about to join a CARE team that is already established, I would encourage you to have some pretty regular self-care. Because of the mental space and the mental energy that goes into hearing traumatizing stories every single week of the students that you serve is tough. Nobody really prepares you to see behind the curtain." –Dr. Byron Green
With many institutions experiencing campus-wide changes due to COVID-19, CARE teams are still super important right now; they just might function a little differently. Here's how Dr. Heather Schneller and the folx at Augusta University are navigating the new norm.
"We have switched it up. Depending on the institution and what the institution's particular needs are at this time, some CARE teams may be operating differently. For us at Augusta University, we have moved to meeting digitally via calls, emails, utilizing Microsoft Teams. Our team is now being used to evaluate the students who need to stay on campus." –Dr. Heather Schneller, Augusta University
Establishing a CARE team requires a lot of work but the work they do is so important for the health, safety, and well-being of students. To all the CARE teams out there, thank you for all that you do.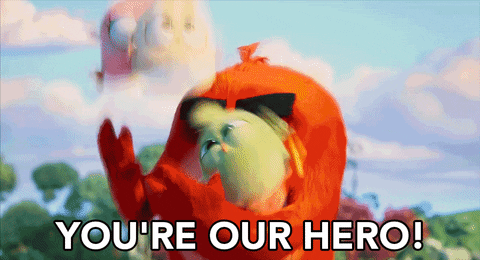 Do you know a school with a really great CARE team model? Give them a shoutout on Twitter, tagging us at @HelloPresence.
And if you'd like us to consider tackling a question of yours, post it on Twitter, Facebook, Instagram or LinkedIn, tagging us at @HelloPresence. We're excited to see what you'll ask next.