Where would we be without resident advisors?
They are an anchor for any university. RAs live where they work, and manage, lead, and support their peers. These student leaders become experts on fun, educational programming, and policy enforcement. Their contact with students and the environment they create is a foundation of the college experience.
As they're on the front lines, RAs are not only strong allies in prevention, but they're often first responders. The stress of the job cannot be overlooked, as  The Hidden Stress of RAs in the Student Mental Health Crisis from Thrive Global captures. As an RA writes in 8 Things Your RA Wishes They Could Tell You, it's clear their work can be as demanding as it is rewarding.
How can we say thank you to these students who are on the front lines every day for our institutions? Many colleges and universities host an annual RA appreciation week for their student staff but, as with any annual event, it can be a challenge to keep it fresh.
If you're looking for ways to spark some new life into your RA appreciation week this year, you'll love this list! We have 28 ideas that may save the day.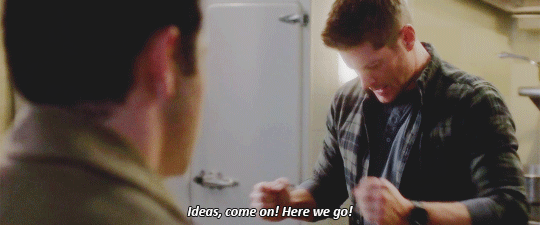 28 Ways to

Thank RA Staff
1. Restaurant discounts
Yes, you can buy them pizza, but let's face it: RAs' lives are already filled with pizza. What about encouraging them to spend some time off campus and giving them options? Work with a handful of local restaurants for special discounts for RAs that week. Since Generation Z loves personalized experiences, this lets them choose where and when they want to enjoy their treats.
2. On-campus rewards
RAs spend a ton of time on campus, so treat them to rewards they can use during their daily grind. Work with the bookstore, campus coffee spot, or favorite eatery for a bonus that will make RAs smile. Another awesome option? Save them some cash on a load of laundry with a "Wash and Dry Friday" as a way to say thank you.  
3. Thank you video
Generation Z  loves video engagement, so this is an easy win. Create a thank you video featuring your senior administration, resident directors, or other university staff. Better yet, make a video featuring residents for a really meaningful thank you, or mix humor with gratitude for a funny video that will make them laugh.
4. Include student affairs partners
RAs work with many departments on campus. Invite professionals in these areas to help you make a big celebratory splash. Include them in a thank you video, as suggested above, or check out this creative game plan from Louisburg College for each day of the week.  
5. Thank you banner
Signage is a key part of creating the right atmosphere for RA appreciation week. Take a "Happy RA Appreciation Week!" banner to the next level by having residents and/or staff sign it. For an even more personalized approach, create a banner for each RA team, signed by their particular residents.
6. Make coupons
Are there homemade coupons that are fitting for RAs? You can tuck these into a thank you note, include with a homemade baked good, or have each RA draw one coupon out of a hat at that week's staff meeting. Coupons could include "free lunch with the RD," "get out of one desk duty," or "hall pass on one staff meeting this semester." A variation of this would be "get out of jail free" cards for minor hiccups, such as being late to a meeting or not completing a bulletin board on time.
7. Tasks & Treats
There are many tasks involved in the RA role. What if you used this week to say thank you with a scavenger hunt-style reward of treats at each task? For example, have snacks available for RAs during desk duty that week. Have a limited budget? Consider creating just one thank you snack per RA. This might be as small as a candy bar and a note. (And don't forget the catchy puns!) On-call duty is another opportunity to surprise RAs. Imagine them grabbing the duty binder and finding a nice thank you treat for keeping their communities safe.
8. Write it down
Although they are the YouTube generation and public recognition can be nice, receiving a handwritten note is a timeless way to express gratitude. As a supervisor, it gives you a chance to personalize your thank you to each RA so they feel seen and valued for their work.
9. Show LinkedIn love
This is a great time to remind RAs that their work is appreciated and connect their experiences to their future careers. Visit the LinkedIn profile of each of your RAs and endorse them for skills where you've seen them shine. Another LinkedIn win? Use this easy five-minute guide to write them a LinkedIn recommendation so they stand out.
10. More professional boosts
If the RA doesn't have a LinkedIn profile yet, write them a brief, general letter of recommendation they can keep on file for future use. Another way to give out professional praise? Write an OTM (Of the Month Awards) for staff members or a great program they hosted. This gives them something to be proud of and a talking point for future interviews.
11. Box seats
Work with your athletics department to host a special box event for RAs during the next sporting event. The atmosphere will already be energetic and positive with school spirit, so it sets the perfect stage for some RA appreciation fun.
12. RA Rides
Taking care of someone's routine task or making it a little more bright and cheery can make them feel special. Look for ways you can provide RAs with transportation during their appreciation week. This might involve shuttle rides to athletic events or golf cart rides to class (think Cash Cab). Remember to decorate the vehicle and make it fun
13. Door decorations
Give your RAs a special shoutout by making them door decs that express appreciation. Put these up Sunday night so they wake up to them Monday morning and enjoy them all week.
14. Bulletin board
Dedicate a bulletin board in your team's area to RA appreciation week, and make it stellar the way only residential life staff know how. Feature each RA and the standout traits that make them invaluable.
15. Brown bag it
Send each RA into appreciation week with a paper sack of small gifts to help them have a good week and stay healthy. Items could include a bottled beverage, an orange, and hand sanitizer. Have fun with it too; include a handwritten note, their favorite candy, or creative post-it notepads.
16. On-campus thank you events
Make RA appreciation week memorable with special staff-wide events — open to RAs only. Wellness-focused thank you events, like RA yoga, can remind them that you value their self-care. Or, go for laid back choices like "Movie Marathon Monday" complete with yummy treats. Other ideas include hosting bingo, an ice cream social, Taco Tuesday, or a tailgate before the big game.
17. Off-campus adventure
Have an off-campus field trip idea that could be a killer staff-wide event? Paintball, escape rooms, or a paint party at a local studio are good picks if you have the budget and are able to coordinate details in advance.
18. Drop-in programming
While structured events can be nice, those in residential life know the challenge of not over-programming students, including RAs. Be sure to include some events during your RA appreciation week that are easy and flexible, like drop-in thank you events for student staff. This might include hosting study hours (with snacks), giving out coloring books and art supplies for RAs to relax in between classes, or providing donuts and coffee one morning as RAs head out the door.
19. Ask for their feedback
Employees want to feel their opinion and ideas matter. Whether it's through a formal survey or informal conversation, let your RA staff know that you want to hear their opinions and ideas. What else do they need to do their job well? What would make their job better or easier? What frustrates them about their role, and how can you help? Show RAs they are valued by asking and considering their feedback.
20. Give a gift
Can your residential life department afford to buy all RAs a more substantial gift for RA appreciation week? If so, this is an easy and fast way to express department appreciation for all student staff. Travel mugs, a mini desktop sandbox or zen garden, and mini umbrellas can be ideas here.
21. Speak their love language
Show your RAs that they are truly known and understood by expressing appreciation via their unique love language. This tailored and individualized approach lets each student know you see them and value how they express and receive appreciation. Looking for ideas for your RA team? We have loads of options here.
22. Make RA one-on-one meetings special
Use your weekly one-on-one time with each RA for a fun mini outing (great chance to use the quality time love language!). Depending on RA interests, it could be grabbing coffee, hitting up the bike trail, or cooking or baking together. This is the perfect place to get creative and surprise each of your RAs with an outing they will love.
23. Cancel a staff meeting or make it fun
If you're able to cancel your RA team's staff meeting that week, you'll give RAs time back in their schedule for self-care or staying on track with academics. If that isn't possible, make an extra effort to make that week's team meeting light on business and heavy on fun, with activities like paper plate awards. You might even make an outing of it by taking them bowling, out for ice cream, or to a park so they can simply relax and enjoy each other's company off campus.
24. Late-night breakfast
Late-night breakfasts are a standard program for finals week. How about hosting this event for RAs, staffed by the professionals who work with them the most, such as beloved housing, university police, or wellness staff? Having a dean, vice president of student affairs, or university president there is a bonus if you can swing it. (Who doesn't like to see a senior administrator take time out of their evening to say thank you and serve you pancakes?) Perhaps residents will want to help, too!
25. Social media shout-outs
Create a social media campaign ahead of RA appreciation week so you're ready to say thank you all week long to your hardworking student staff. Keep in mind, though: It's not so much the public recognition that motivates Generation Z, but the knowledge they are making a difference and nurturing relationships that matters. Use this approach and your thank you will go a long way.
26. Cards from residents
This one takes a little coordination but will mean so much. Create a drop-in space or another convenient event ahead of RA appreciation week for residents to make a card for their RA. If your appreciation week is in February, go for a Valentine's Day theme, or simply provide a variety of supplies so residents can get creative no matter the time of year. Collect these cards and you'll have a great big thank you for each RA.
27. Open up your home
Especially if you keep a clear work-life balance and don't engage with student staff in your apartment, this one will be an extra special treat for them. Host a game night, movie night, or watch party for something fun in your home. Make it cozy and welcoming with snacks, thank you signs, or decorations.
28. Start a new weekly appreciation activity
Use RA appreciation week as inspiration to debut a new weekly appreciation reward that helps your student staff feel good all year. Go for a weekly tradition of recognition with a traveling trophy like an "I appreciate you a latte" award — that is, a gigantic coffee cup filled with love notes from team RAs. You can also quickly add a tradition like "kudos" to your team meetings as a chance for everyone to feel the love and appreciate each other.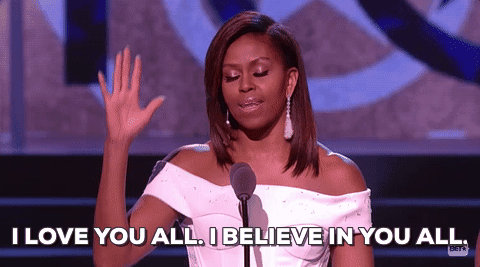 On the hunt for even more ways to appreciate your RAs? Check out these resources from MACUHO.
Tweet us about the amazing ways you thank your RAs — @HelloPresence and @PriyaThomas757. We would love to hear what works on your campus in recognizing these student leaders!