There was a time when we used to look forward to quiet campuses, empty office spaces, and hushed student chatter. 
Most student affairs professionals valued a bit of uninterrupted time to catch up on procrastinated projects and strategic plans. In the continued absence of our students, though, I imagine that most of us would love to be reunited with them again. 
As you reminisce on the hum of class-to-class shuffling, I encourage you to make the most of your earlier-than-expected slowdown. You can maximize your remote time away from students by preparing for their return.
Here's a handy list of to-dos that you can get started on while working remotely, in order to jumpstart your return to on-campus operations.
Office

Organization
1.Update your labels
Use this time to make necessary changes to office mailrooms or front desk cabinets and drawers. If you are anticipating new staff or expecting departures, update the staff names on mailboxes.
If you are constantly wondering where you keep supplies, like construction paper or paint, make labels for the cabinets so they're easier to find. If you don't have a handy label-maker at home (am I the only #SAPro who asked for one as a Christmas gift because I love organization?), type up a list of what labels will need to be made so that it's ready to pass off to your student employees when you arrive back on campus.
2. Get organized
Did you tote home a bunch of file folders or binders with loose sheets? Consider taking this time to do some spring cleaning and toss or shred the documents you no longer need. 
3. Reorder supplies
You'll want to reorder essentials like tape, staples, bulletin board borders, and paperclips. Also consider some less-common items like tissues, first aid supplies, Sharpies, and toner for printers and copy machines.
4. Update your listservs
It's a monotonous task, but it will save you loads of time. As staff and leadership roles change, update your email contacts so that you'll be ready to communicate with your new team once on-campus activities resume.
5. Update your calendar
Are there any meetings that you can start planning now? While you may still be meeting remotely, future schedules could change so it might be a good idea to check in with your team to map new times out.
Think about full team meetings, one-on-ones with returning professional staff and student staff, drop-in hours, and student organization advising times. If your department does an on-call rotation, this could also be a good time to start building out templates for those shifts.
6. Update forms and reports
Forms and reports can change year to year. Maybe new policies have been instated, dates have changed, or names need to be adjusted. If your department is responsible for creating these kinds of forms, this is a great time to update them so they can be reviewed and prepared for rollout.
7. Organize your shared drive
I know; this is a scary one. Whether you're on an institutional shared drive, Google Drive, or Box, it's probably a disorganized mess. So, take some time to build a new file structure and move materials accordingly. And don't forget: The archive folder is your friend.
8. Rethink committee structures and roles
Remember those big dreams you thought up at the last staff retreat? Now is the time to bring them to life or at least start planning them. Dust off your conference notes and start re-imagining your committee's needs and responsibilities.
Team

Development
9. Connect with your team
Yes, it might be virtual… but it's a start!
Send an email to next semester's team, including new supervisees and coworkers. Find a time to get together via videoconference and begin building relationships.
Just because you can't hold your spring training sessions as planned, it doesn't mean you can't find ways to set a strong foundation for your team. And if you're a supervisor, your team could probably really use your leadership and a point of contact in the midst of uncertainty.
10. Get crafty
Maybe this means making door decs for your new staff members. Or, perhaps you can put together a little welcome kit or gift to greet everyone upon their return to campus. I'm envisioning a university mug stuffed with new pens, mints, tea bags, and a note. The warm gesture will hopefully make the transition back a bit smoother.
11. Create a welcome and resource guide
If you had planned on connecting with candidates at TPE, these will be invaluable replacement resources. A welcome guide will help familiarize new staff with your institution and local area.
This can include departmental org charts, the history of your department and institution, value and mission statements, a directory of local grocery stores and restaurants, and important campus contact info. 
The resource guide can be a go-to document for job-related FAQs, including crisis protocols, position responsibilities and expectations, and campus partner resources.
12. Assemble a list of team builders
Let's be honest – there is always a need for a good icebreaker or team builder. If your department doesn't have a bank of these yet, create one! Here are a few ideas to get you started:
13.  Build your list of staff development activities
Speaking of banks, create a staff development one. That way, you have a list of activities for your team to choose from when you need to connect after a season or two of working apart. Consider some of these ideas:
14. Create your meeting agendas
Start thinking about the things you'll want to cover with your team when things get rolling back on campus. For example, residential students will need a welcome meeting once they move back in.
So, how will your team work to relay the necessary information? What needs to be covered? Start jotting those thoughts down and assign facilitators.
15. Outline your training presentations
You are probably planning to do some sort of refresher training for full-time professionals and student staff at the start of the semester. Think about things you know you'll need to cover and start creating those presentations now.
If you're apprehensive about what in-person training might involve, consider writing out a flipped classroom module script, wherein your staff will learn the information before coming together to discuss and apply it. I might send my team a flipped classroom module outlining the facets of Hall Crew Association so that when we come together, we can brainstorm programming ideas for our communities.
These modules should be engaging and creative in nature. Think less slide decks and more creative storytelling. Here is an example of what that could look like.
With many institutions moving to online education, admin or faculty at your institution will likely provide resources to make moving your content online more seamless. If flipped classroom modules seem a bit too advanced for you, that's no problem. Did you know that it's also possible to do a voice-over on a PowerPoint presentation?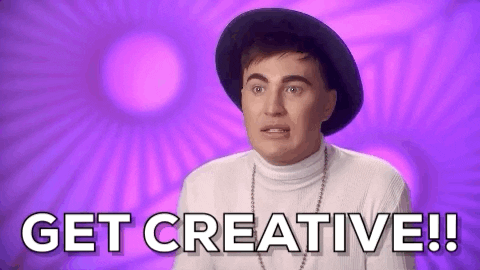 16. Plan your welcome programs
The idea of contracts probably sounds a little stressful right now. (Force Majeure Clauses, anyone?) But it's helpful to start considering what'll need to happen as soon as you get the go-ahead.
Compile your ideas, pull together contact lists, throw the supplies needed onto a shopping list, and get ready to activate your plan when the light turns green.
17. Make a to-do list for your team
Feeling inspired by this post? Your team could probably use some of this guidance, too. Translate this list (or a similar one) into a resource that directly applies to your team. That way, they can prepare for the semester ahead, too.
Professional

Development
18. Check out HR offerings
When your to-do list tapers down, it'll be a good time to start pursuing some professional development opportunities that you don't always get a chance to take advantage of.
Check to see if your human resources department has offerings that they've moved online. They may have tutorials that help you become a pro with Box or WebX, or give you insight into the home buying or estate planning process, just to name a few possibilities.
19. LinkedIn learning
Your institution may have a partnership with LinkedIn Learning, which you can find out by simply typing your institution's name followed by "LinkedIn Learning" into Google. If you have an institution-sponsored account, you get free access to hundreds of online learning tools. Always wanted to be an expert in Excel? How about a Photoshop extraordinaire? Now is your chance to learn!
20. Complete your mandatory trainings
You know the ones. Most institutions require annual Title IX trainings and then some.
We often put them off until the last possible moment and then flip through the slides as quickly as possible. But instead of rushing through and missing critical content, use this time to really absorb the information and get ahead of your employee requirements.
21. Further a hobby
I built my own Squarespace website using YouTube tutorials. If I can do that, I know you can take your hobbies to the next level, too. Perhaps you want to be your department's go-to photographer or lead your staff in guided meditations.
Turn to YouTube to learn those practices and more as you look to expand your repertoire of transferable skills.
22. Brush off your resume
No, not to job search — to update. I'm a big proponent of the "Everything But The Kitchen Sink" resume, whereby you put everything you've ever done down on paper so you can later pull pieces from it to craft the perfect resume for whenever that dream job comes along.
Right now would be a great time to write down some notes about what you're doing for your campus amid the pandemic. That way, when the time comes, you'll be able to easily recall the roles you played and the contributions you made.
It's a strange time in the world of higher education, but if there's anything I've learned as a student affairs professional, it's how to operate in the gray. Let's take this uncertain time and use it to strengthen our practices.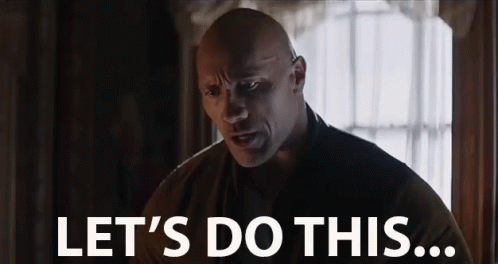 How do you plan to maximize your remote slow-down? Connect with us on Twitter @HelloPresence and @ChelseaMJordan_.