A lot of consideration and compassion must go into how we structure our student employee hiring processes.
There are a lot of ways that the hiring process can be inequitable to groups of students, without the hiring manager even realizing it. 
To name a few: 
Relying on word-of-mouth advertising for job openings disadvantages students with fewer social connections.

Expectations that students dress and act a certain way during the interview are often rooted in

white supremacy

, cisnormativity, and

classism

.

Success during an interview sometimes hinges on how well a student can anticipate questions, penalizing students who might struggle to quickly answer unanticipated questions because they thrive most after deep thinking.
But, fortunately, there are many great practices that can help you create a more equitable, inclusive hiring experience for students. Here are ten of my top favorites, from the application phase all the way through to follow-up communication.
The
Application
1. Answer FAQs upfront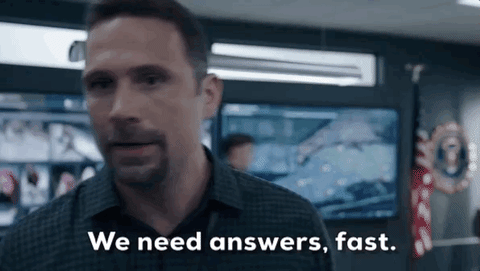 Students shouldn't have to look further than the first page of the application for answers to basic questions. Here are some examples of critical information to supply early on:
Be transparent about whether or not you can only hire students with work-study funds.

Doing so will ensure that you aren't wasting ineligible students' time in applying

.

List the pay rate next to each position. Yes, many student positions start at minimum wage but you shouldn't expect all students to know that. This is also a good place to mention non-financial benefits that come with the position.

Provide a quick link to your department's mission statement. Knowing your department's mission can help students understand if a position there is a good fit for them.

Provide contact information for someone whom students can reach out to directly with questions about the application process or the position itself.

If students can't view the entire application on one screen, list out all of the sections in the application. Knowing what to expect can increase the likelihood of students completing the application in its entirety.
These student employment applications at Salem State University are great examples of transparency.
2. Don't ask for unnecessary information
Filling out an application can be tedious, so if your department manages its own online or paper applications (as opposed to a centralized or standardized system), try to make the process as streamlined as possible for students.
One potential area to examine is in asking applicants for their mailing address. Not only is this antiquated (when is the last time that you mailed a student employee anything?), but it's also a major obstacle for homeless and housing-insecure students. Additionally, it could also give commuter students the impression that the department wants to hire someone who lives close to campus, potentially discouraging them from applying. It is best to remove the mailing address section from the application. 
If you truly need to mail a student employee something (rather than asking them to stop by), their address can be found in your student information system, by asking HR, or by contacting the student directly.
Another area of concern is in requiring students to both upload a resume and manually write in their employment and volunteer history. The student should have a choice when submitting this information; they shouldn't have to do both. It's impractical to require the same information to be submitted twice.
Before

the Interview
3. Establish a casual dress code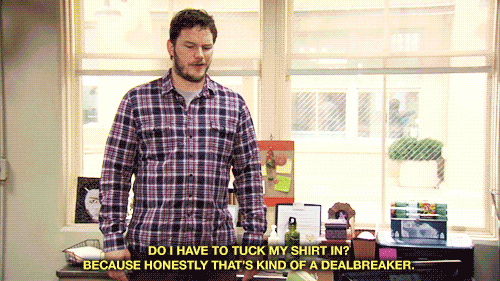 When inviting students to an interview, consider setting the expectation that casual attire is just as acceptable as more formal, traditional interview attire. 
Here is some suggested wording:
"Feel free to wear clothing to the interview that best represents your authentic self. The only expectation is that the clothes be clean and presentable. The level of formality is up to you. I care much more about a candidate's skills and attitude than their interview attire."
One purpose of setting this expectation is that the cost of business attire can be a significant barrier to some students. For the more than 60% of college students who experience food and/or housing insecurity, covering basic needs is hard enough without trying to budget in interview attire.
Requiring business attire can also disproportionally harm marginalized students. As Carmen Rios addresses in her article "You Call It Professionalism; I Call It Oppression in a Three-Piece Suit," such clothing can reinforce power structures that impose oppression. This includes ignoring non-binary gender expressions and illegitimating non-Western forms of dress.
Some professionals suggest that requiring business attire for campus job interviews helps prepare students for their full-time employer's expectations. But, just because some employers choose to reinforce strict clothing norms, it does not mean you have to. We should strive to be trailblazers of equity and inclusion in the workplace. 
Second, if students really want the opportunity to practice wearing business attire, they can do so during mock interviews offered by career services.
Students should be taken seriously as candidates for on-campus positions regardless of their income level or the fashion that they choose to express themselves with.
4. Send interview questions in advance
As a candidate, arguably the most nerve-racking part of an interview is not knowing what questions the interviewer will ask. But there's an easy fix: Send candidates the questions beforehand, or — if not all the questions — at least the behavioral ones (such as "tell me about a time when…").
Experts are increasingly advising interviewers to send questions in advance as it offers multiple benefits:
It allows the candidate to better budget their time during the interview.

Candidates' answers will have more details when they give examples. The interviewer will not have to question if a student gave a bad answer because they were understandably flustered or because they truly didn't have a good example to offer.

Both the candidate and the interviewer can spend more energy focusing on the content of the student's answer rather than of how well the student presented themselves when answering it.
Keep in mind that you can still ask followup questions. You may ask a student to expand upon a detail that interests you or to clarify their thought process. Any student who falsified an answer will not be able to convincingly provide such details.
5. Share who will be there
To the best of your ability, let students know who will be attending the interview. 
Knowing the names and titles of the interviewees beforehand will allow students to do some research and thus prepare better appropriate questions to ask. 
Interviews feel different depending on who is in the room. A one-on-one interview with a potential supervisor has a different tone than one with multiple professional staff members or a peer committee.
6. Send interview resources
For some students, an interview with you may be their first one ever. So, when you email them an interview invitation, include a few resources to jumpstart their success. 
This may seem like unnecessary extra work but it demonstrates to students that the interview isn't merely a test; you want them to be successful and makes resources easy to access, both factors that aid in student retention.
Here are a few ideas of things to include:
The contact information for your career services office, along with instructions for how to set up a mock interview

A map and directions to the interview location

Any suggested items that they should bring, such as a resume, a pen, or a portfolio
During

the Interview
7. Use a rubric
Institutions are increasingly requiring search committee members to complete implicit bias training prior to hiring professional staff or faculty. Professionals in charge of hiring students should similarly educate themselves on the biases that might show up when interviewing students.
One way to mitigate potential biases is to create a rubric of the skills and attitudes that you are looking for in your new student employees. You could format this rubric by assigning a point value to each interview question. A score of five will indicate that the student's answer strongly matches the qualifications while a one indicates that they do not.
A rubric is designed to help decision-making be less about a gut feeling and more about backing up your decisions with quantifiable metrics. You should consider each student holistically (as rubrics can't account for every unique characteristic and experience) but having numbers can further clarify your thinking.
Learn more about creating a job interview rubric from this article.
8. Use a trauma-informed lens
Students may not be on their A-games during an interview and trauma may be a contributing factor. Trauma can come from any adverse event, including accidents, physical and sexual assaults, and the death of a loved one. 
Racial trauma is also real; experiencing daily microaggressions and watching systematic racism constantly play out in media coverage can make it harder to focus on "acting professionally" during an interview.
Using a trauma-informed lens means that you understand the causes and symptoms of trauma so that you can respond compassionately. It is a call to be mindful that the lived experiences a student brings with them to an interview are more than just the ones listed on their application.
So, as helping professions, we need to offer some grace to students who may be dealing with trauma when they interview.
Check out this previous Presence post if you are interested in learning more about incorporating trauma-informed care principles into your everyday student affairs practice.
After

the Interview
9. Collect anonymous feedback
Consider continually re-evaluating your interview process in order to improve it. 
An anonymous feedback form is an easy way to understand a student's experience with the interview process. The request to fill out a feedback form can be included in the followup email that you send after an interview, thanking the student for their time and letting them know when they can expect to hear back from you with a hiring decision. 
Here is some suggested wording:
"We are always striving to improve the hiring experience for candidates. We would really appreciate it if you would be willing to share your thoughts with us about your experience through this anonymous feedback form. You will not be asked for your name and these responses will not be reviewed until after all hiring decisions have been made. The form will take you five minutes or less to complete."
The optimal timing to make this request would be right after each student has had their interview. You are less likely to get responses from students who did not get hired if you ask for feedback after hiring decisions are announced.
Some metrics that you may want to measure include:
Was the application easy to understand and fill out?

Was the communication leading up to the interview clear and helpful?

Were the type and number of interview questions appropriate to ask?
10. Offer feedback
Students may not know that it is acceptable to ask for feedback from an interviewer after they have been turned down for a job. If you are allowed to give feedback, these tips can help you close the loop on this learning process.
If they are interested, ask them if they would like to have the feedback emailed to them or discussed over the phone or in person.
Highlight if you wanted more details in their answers or if they could have been more succinct. Stick to feedback that is factual and addresses behaviors or attitudes that the student can change. Students should come away from the experience with concrete actions that they can take to improve their interview skills.
Also, don't forget to tell them what they did well! Here is a guide and some dos and don'ts to help you in giving helpful, critical feedback.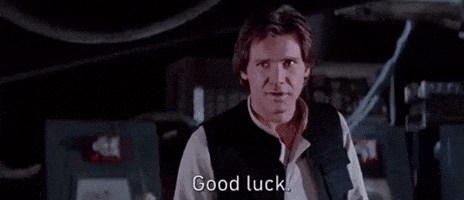 Unlike other hiring processes,  all phases of the student employee hiring process should be educational experiences in and of themselves.
For a deeper dive into best practices in student employment experiences, read NASPA's Employing Student Success: A Comprehensive Examination of On-Campus Student Employment. And if you'd like some tips for attracting professional staff to an open position in your department, "5 Inclusive Hiring Practices that Will Help You Attract The Best Candidates" by Marcelius Braxton is a great read.
How do you strive for equity in your hiring practices? Connect with us on Twitter @HelloPresence and @JustinTerlisner.