"What's your story?"
This simple, open-ended question helps you get to know others, but it's especially timely at certain times of the year. November is both Family Stories Month and National Novel Writing Month (NaNoWriMo). That's two more opportunities to ask others about their story!
That means people all over the world are being encouraged to gather 'round and share stories with their loved ones and also write new, imaginative (and really long) stories of their own.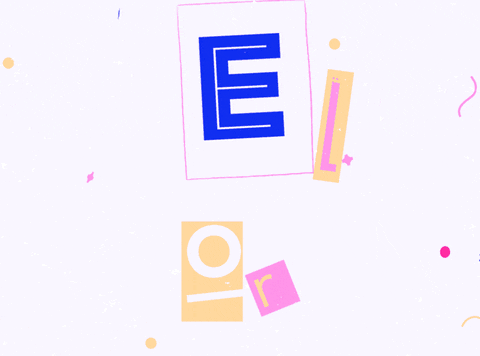 While we may think of storytelling as something that's mainly child's play, I think it's super exciting that storytelling is in the mainstream for adults.
Storytelling does more than just boost creativity and sharpen memory. It's an opportunity to revisit and reframe our pasts, giving us control and empowering us to continue crafting our own narratives.
Storytelling is a social practice; an exchange involving both telling and listening. For those sharing their stories, storytelling affirms their experiences and builds community and a sense of belonging. Meanwhile, the listeners develop critical social and emotional skills like empathy.
"Identity is constructed through stories. Those stories both communicate who we are but also help construct our own understanding of who we are."

— Andrea Breen, Assistant Professor of Family Relations & Human Development at the University of Guelph (source link: How Storytelling Impacts our Identities)
There's no doubt that incorporating storytelling into campus programming efforts supports students' identity development, but there are also a bunch more skills that can be gained when we implement storytelling-centered programs in the context of NaNoWriMo and Family Stories Month:
NaNoWriMo is a great opportunity to develop project management skills in a creative environment. Writers develop the discipline to consistently set time aside, learning how to get into and protect their flow state (that super awesome "in the zone" feeling that makes work so fulfilling and productive). It's a way to take on a healthy, low-risk challenge that encourages them to dig into their creativity, let their imagination run wild, and better their craft!
Family stories connect us to our families, showing us where we come from and also highlighting our complexity and individuality. We get a deeper insight into our expectations and self-conceptualization while also realizing that we are constantly evolving and in control of our paths. We see the many different and shifting roles we play within our families and generally get to reflect on a range of experiences we've shared with them: trauma, joy, frustration, etc.
Both NaNoWriMo and Family Stories Month could be tricky to implement on college campuses in the standard ways they're presented: students may be unable to or even uninterested in having in-person story sharing sessions with their families or committing to writing 50,000 words over the course of 30 days.
That's why it's important to be flexible and creative! Meaningful programs can be ones adapted from other sources as long as they're repurposed in ways that are beneficial for students. Make sure to leave room for a variety of experiences — allow students to use the term "family" in the way they choose, for example.
All in all, sharing our stories makes us more comfortable with them. It grounds us in our reality and it ties the past and the present together. Promoting storytelling promotes students as people who exist as their wonderful selves outside of the classroom.
10 Storytelling Program Ideas
When programming, pick an element of identity (personal, social, or professional) to explore. That determines what sorts of relationships will be the focus: ones with oneself, with friends and family past and present, or with one's career and future aspirations.
There are also different programmatic formats based on forms of expressions (written, passive reflection, passive/active visual representation, or interactive discussion).
The options are endless!
Check out some ideas for ways you can use written and spoken storytelling for identity exploration on college campuses:
1. NaNoWriWeek
Put a shorter spin on NaNoWriMo and host a daily meet-up at the same time and location. Provide a few writing prompts to help attendees get into the swing of things.
Encourage memoir writing

as a way to explore one's life. Have them focus on a memorable scene and let them know they can fictionalize it some.
Invite creative writing faculty

to promote the event, teach a mini-workshop, and even be involved in the process.
Promote creative expression

as a regular activity.
2. Oral History Festival
Put a student committee together to collect short (under 7 minutes) audio and video recordings of students, staff, faculty, and local community members sharing stories based around a central theme.
Build community

by creating an opportunity for fellowship which students get an opportunity to organize.

Encourage open-mindedness

to a variety of life experiences

through sharing stories the old-fashioned way.

Possible topics

: food, home, family, etc.
Historically, the Clothesline Project has focused on violence against women, and you could maintain that theme or adapt your own. Provide spaces where students can decorate t-shirts with their messages — these are dried and then hung outdoors on campus as a way to anonymously share stories.
Post a content warning

and be sure to arrange clotheslines in a closed shape with messages facing inward so that passers-by can choose to engage with the content when they are ready to.
Provide information about on-campus and local resources

for those experiencing or processing trauma and/or abuse.
Bring awareness to the impacts of violence

in students' communities and personal lives.
4. Painting
Provide some paints and paper (or canvasses if you're feeling fancy) and invite students to paint scenes based on a theme that encourages identity exploration. This is a great event for more introverted students who want to explore storytelling at their own pace.
Display the artwork

gallery-style or have attendees bring it home to decorate their space and remind themselves where they come from.

Provide a variety of tools

like brushes and sponges, but also let them use their fingers.

Some theme ideas

are overcoming fear, self-love and self-growth, and home.
5. Themed Interactive Bulletin Board
Decorate a bullet board in a high-traffic location on campus. Write a prompt and then leave blank notecards, writing utensils, and pins or tape. Watch the wall fill up with responses over the week! Some prompts you could use might be:
Hometown haikus

: Remind them of the syllables needed per line: five, seven, then five.

Story in a name

: Ask what the story is behind any of their names.

Six-word stories

: Get their wheels turning by putting a word limit on their story.
6. Human Library
Invite students, staff, and faculty to sign-up as a "book" which means they'll pick a topic to serve as an expert on during the event:
Highlight ongoing learning

both inside and outside of the classroom.

Value testimony.

Recognize that historical accounts are not necessarily the complete and reflected realities of those who lived through historical events.

Think intergenerationally.

No matter if the theme is based on a cultural identity or a national holiday, don't hesitate to connect with local community members who can come and share their experiences.
7. Roommate Jeopardy
It's like The Newlywed Game, but for roommates!
Create a fun, competitive environment for reflection

on a relationship that may be new and challenging for some students (i.e. first-year, first-time-in-college)

Gain a better understanding

of people they live with which is always a plus!

Example categories

: "quirks," "university life," "at home."
8. First Interview Question Workshop
Partner with your institution's career readiness center and have the experts facilitate a workshop inspired by that daunting first interview question.
Link career identity to personal identity.

Being able to "describe yourself" can help students pinpoint their purpose and aspirations.

Familiarize students with career services

.

Make it timely.

November is also Career Development Month (perfect timing!). You can also schedule these when students are more likely to be prepping for job interviews.
9. Guided Discussion
Give students an opportunity to talk about their experiences inhabiting a certain identity or using various services at the institution you work with.
Show support

by assuring students that their feedback will be taken into consideration as resources are built up.

Be mindful of the impact of staff/faculty presence.

Consider having student leaders run this event and report back so that it is a space for honest reflection.

Possible topics

: Hold space for those who occupy marginalized identities (race, ethnicity, disability, etc) on campus You can center these around specific themed months; November is Native American Heritage Month.
10. Write a Letter to Your Future Self
Invite students to write a letter to themselves. Keep them in your office and then deliver it to their mailboxes or doors during a set time frame.
Externalize self-reflection.

We tend to reflect on the past in our heads, but encourage them to make it concrete, too. 

Build a positive self-relationship

by stressing positivity when thinking about personal progress and growth.

Encourage mindfulness practices

like journaling.
Student affairs professionals far and wide (including content contributors for this very blog!) have long explored using creativity as a tool for identity formation, particularly by implementing programs that draw on performance arts as well as the well-loved #selfie. Check those posts out for more ideas!
We look forward to learning how you are using storytelling in your campus programs — let us know on Twitter @HelloPresence!