Please join us in welcoming Cameron Morrow, our newest Full Stack Developer!
Cameron, a Tampa Bay native, is a graduate of University of Florida with a degree in Computer Science, and was involved with the chess club during his undergraduate career. Before coming to Presence, he worked independently — but he loves the collaborative software development environment that Presence offers. By working with a robust development team he hopes to learn more and develop skills in both back- and front-end development.
In Cameron's own words: "The Presence team is like no other, a tour de force in the landscape of software development and a radiant beacon of hope in an otherwise bleak digital landscape."
We did some Q&A with Cameron so that you could get to know him. Without further ado, let's get started!
Q: What lead you to Presence?
A: I was in the chess club [at UF]. I still remember the anguish of knowing how many people would have rather spent their evenings playing chess than partying, but they weren't showing up. I wanted to reach out to them and get them involved, but I didn't have a means to do so. That experience drew me to want to get to know Presence, because it's so similar to your mission. 
Q: What are some future goals you'd like to accomplish?
A: Working at Presence will give me the web development chops I need to work on web-based personal projects in my free time. I am currently working on a prototype of a site similar to Tinder but for dogs (maybe cats in the future). Learning the angular framework will empower me to make a product superior to my future competitors and secure a foothold in a growing marketplace.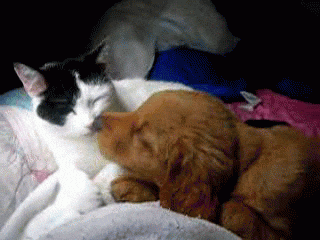 Q: What activities do you look forward to outside of work?
A: I've been doing Brazilian Jiu Jitsu for a couple months now. I've also been learning how to play piano. I'm excited to start rock climbing again because it's only a few blocks from our HQ location in downtown St. Pete!
---
We couldn't be more excited to have Cameron on our team! To get a behind-the-scenes look at our team follow our Instagram account @hellopresence. To see how Presence can help you with student engagement data analytics, click here to contact an Engagement Specialist.