As many of us pull out favorite recipe cards and and prep for an atmosphere of abundance, it's important to remember that not all students leave for the holidays.
The majority of us visit family, watch football and eat the usual menu – turkey, stuffing, and pie.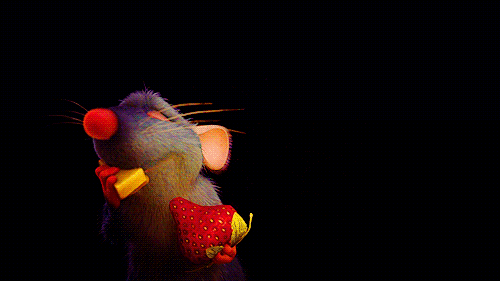 I imagine student affairs professionals and student leaders are hard at work planning and hosting Thanksgiving themed programs focused on thankfulness and gratitude.
We can incorporate more meaningful aspects to each program to create a culture of inclusiveness, particularly among students who don't celebrate Thanksgiving or may not have a familial atmosphere to call 'home'.
Most programs that occur on campuses around Thanksgiving often are potlucks and food/canned drives. These programs do make a difference and we also encourage you to take these programs a step further for increased success. Here we provide ways to add more meaning and spread awareness of students who may not have a chance to go home this Thanksgiving.
Teaching the Origins of Thanksgiving
Already have a Thanksgiving program planned?
Incorporate or host a program on the origins of Thanksgiving. Bring awareness to students by providing information on the history of Thanksgiving and about the historical perspectives from Native Americans to how it's become what is traditionally celebrated in today's world. These pieces of information take engagement to a new level and the education piece helps put the mainstream American holiday into context.
This program could highlight and bring awareness to Native American Heritage Month or a standalone group discussion and dialogue.
Organizing a Hunger Banquet
When I was an undergraduate student, a couple of clubs collaborated and hosted the program called the "Hunger Banquet".
My friends and I arrived to the Hunger Banquet, we received dotted stickers dictating which table we were assigned to sit at. Each table looked different; some tables were decorated nicely, and other tables had stains. For those who were sitting in the nicely-set tables, they were allowed to eat first and were able to get every food item, and others varied in getting a side and an entree, an entree only, or a side only. I remember how confused and annoyed people were until the hosting organizations began to talk about the purpose of the program.
The Hunger Banquet program is designed to increase students awareness of classism through the food they're allowed to eat. Many student leaders or professionals receive materials through the Oxfam America hunger website to organize this event. This program is a great remind to students that not everyone has the same access to food during the holidays and during other points of the year.
Exchanging Stories Through Food
A program that is successful in creating strong communities is exchanging stories through recipe cards and cooking food.
Each student writes their favorite recipe on a recipe card – it can be unique and/or a dish that means something special to them – and on the back of the recipe card write a quick story of the meaning behind the dish. They can choose to be anonymous, however, I've found it's more impactful when students learn peer stories.
For example, I learned more about Lebanese food and culture through a friend who moved from Lebanon himself. I learned about the transition him and his family made to the United States. Our residential floor at the time decided that we wanted to take recipe cards, randomly exchange them, and create a community potluck filled with new recipes we had received.
For many of us, it brought us closer together in that we people we wouldn't have otherwise interacted with and recognized how food truly makes people from diverse backgrounds feel at home wherever they may be for the holidays.
Your Thoughts!
We can truly make a memorable impact with students by adding new and dynamic spins to our programming.
What are some volunteer events special or unique to your campus at this time of year?
How do you celebrate Thanksgiving with students who don't return home? Does your campus stay open?
We'd love to hear your programming ideas, thoughts and opinions about educating and including students during this time of year. What else can we include? Tweet us at @THEKarynDyer, @kayleyrobsham or @hellopresence. Thanks for reading!